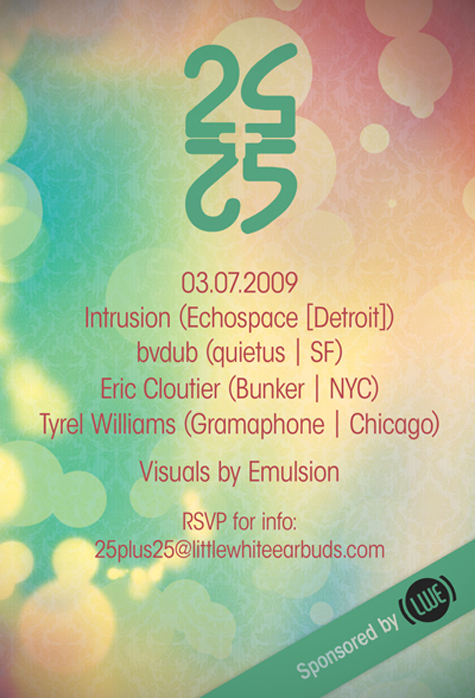 James Kartsaklis and LWE editor-in-chief, Steve Mizek, are turning 25 the week of March 7th and we hope you'll join us in celebrating in Chicago.
Stephen Hitchell [echospace [detroit]] will perform his first live PA as Intrusion; San Francisco's bvdub [quietus] will also be playing live. Your DJs for the night are NYC's Eric Cloutier [Bunker] and Chicago's Tyrel Williams [Gramaphone]. Emulsion's visuals will set the scene.
We hope to see you there. RSVP for info: 25plus25[at]littlewhiteearbuds[dot]com.