Once a year since 2000, electronic music fans flock to America's techno mecca, Detroit, to celebrate in the only way they know how — four days of dancing. Paxahau's Movement 09 festival provides us with numerous reasons to move it in Hart Plaza this year from May 23rd to the 25th. Have a look at all the festival has to offer and win one of two weekend passes by answering our trivia contest.
Paxahau have really outdone themselves this year, booking over 70 acts spanning everything from nu-rave, ghetto house, ambient, deep house, and minimal techno. The acts are likewise spread across four uniquely curated stages — the Vitamin Water Main Stage, the Beatport Stage, the Made in Detroit stage, and the Red Bull Music Academy stage. Although the opening party (headlined by The Prodigy) is actually on Friday the festival starts in earnest on Saturday. Here's are our festival picks broken down day-by-day (the complete line up is available on Paxahau's website):
Saturday:


Mike Huckaby
Things get off to a nice start with live sets from Kate Simko and Lusine and a DJ set by Ryan Elliot at the RBMA stage. The Made In Detroit stage is a sure winner with Rick Wade, Mike Huckaby, Mike Clark, Delano Smith & Norm Talley, and Shaun Reeves. Adam Beyer and Marco Carola bang it out at the Beatport stage, while Steve Bug and Francois K rock the Vitamin Water main stage. Then, let the after parties begin…
Sunday: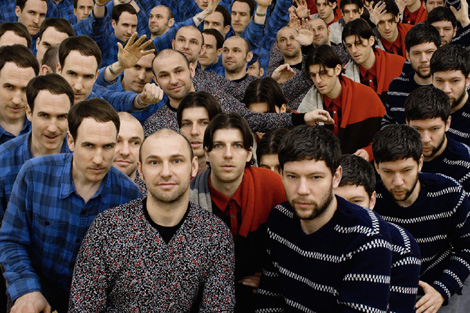 A Critical Mass
Once you've managed to rouse yourself from exhausted slumber, check out Tiefschwarz, the Wighnomy Brothers and a live set from Guy Gerber at the Beatport stage. 430 West & Friends present "Techno City" at the Made In Detroit stage, with performances by Octave One and Anthony Rother and many more. The RBMA stage keeps it varied with sets from RJD2, DJ Z-Trip and a live set from Neil Landstrumm. But the Vitamin Water main stage seems the hardest to tear oneself away from, with sets from Osunlade, Dennis Ferrer, the Innervisions Live: a critical mass experience (featuring Henrik Schwarz, Ame and Dixon) and headlined by a Loco Dice/Luciano tag-team set.
Monday: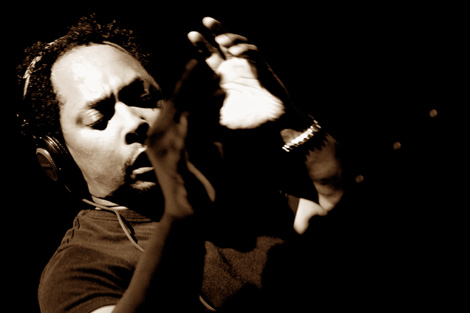 Derrick May
Monday rewards ever vigilant fest-goers with Flying Lotus (live), Benga and Afrika Bambaataa at the RBMA stage. Made in Detroit stage steps up with Lee Curtiss, Seth Troxler, UR's Buzz Goree and a live set by Matthew Dear as Audion. The Beatport stage is a little light except for Ellen Allien and perhaps Adultnapper, but the Vitamin Water main stage truly brings the heat from start to finish: Luke Hess (live), Quentin Harris, Carl Craig, Los Hermanos (live), Kevin Saunderson and Derrick May. Phew! We're exhausted yet fiendishly excited just typing that out.

So now comes what you've all been waiting for — a shot at a Movement 09 weekend pass. Which artist's track actually coined the genre name techno? Send your answer to editor[at]littlewhiteearbuds.com (with "Movement Contest" in the subject) by noon (CST), May 14th. We'll pick two correct answers at random and email the winners only. Good luck; hopefully we'll see you there either way!