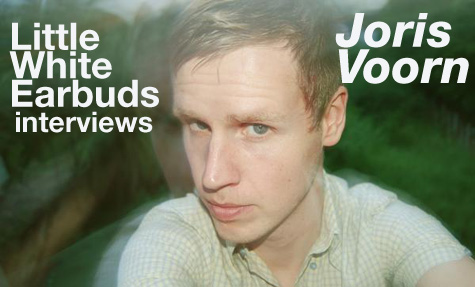 Rotterdam's Joris Voorn has been spinning and producing house and techno for over ten years now, with no shortage of accolades along the way. His debut EP, "Muted Trax pt. 1," was tipped by Carl Craig and Laurent Garnier, and By 2004's "Lost Memories pt. 2," the fervor around Voorn had become virtually unavoidable. After founding the Green label the following year, Voorn landed a gig mixing the fourth CD in the Fuse series. Taking the Ableton Live brochure to task, he blended, layered, and combined forty-odd tracks for the mix. We were impressed, but Voorn figured he could do one better, which brings us to 2009's hundred-track Balance mix. Easily one of the most discussed dance-music releases of the past year, Little White Earbuds had plenty of questions and Mr. Voorn was gracious enough to explain how one undertakes a project as ominous and daunting as Balance 14. (Interview by Chris Burkhalter)
You've talked about Balance 14 – and certainly a lot of other people are talking about it too – in terms of pushing technical and musical boundaries for yourself. Was the project this ambitious at the outset? Or, at a certain point in the process of mixing, did you decide to see how far you could stretch things?
Joris Voorn: It wasn't really planned to go as far as I did. I started off in a more conventional way, mixing the beginning of one track with the end of another, but I wasn't satisfied with the result I was getting, so I started getting more into editing the tracks. Finally I used samples of tracks and loops to fill in the gaps and create my own tracks out in between.
Listening to the CDs, it's blindingly clear that you've really toiled over the editing. Did you set out to mix of a set of particular songs? Or was it a question of choosing elements for an indivisible whole?
The approach of mixing came along while I was working. I found so much fun in editing and combining tracks and different elements that I pushed boundary after boundary, combining genres and different bpm's into something new instead of just using a single track each time.
One thing people are talking a lot about is the 102 songs spread over two discs. How did EQ react when you proposed a tracklist of such exhaustive length?
It wasn't done in one go, I gave them the tracks I was using along the way, so in the end it came up to that many. But, the 102 are the ones that I featured in the final mix only, so they don't include the parts and tracks that I decided not to use. So I think they must have worked on a few more tracks for licensing than this. EQ was fine though, they are very open for whatever the artist is doing, and they fully trusted me!
Given the sheer quantity of tracks involved, there were surely some licensing hitches. Were there any portions of the mix that had to be scrapped or overhauled as a result of such problems?
I believe I gave them a tracklist based on my first attempts to do the mixes, but then I'd change the whole thing again using lots of different tracks. There were no parts I had to scrap because of licensing issues. The guys from EQ are very professional and were able to get everything I wanted. The Aloof's guitar sample was difficult though, as the record label was a major and they were probably too lazy to deal with it, but in the end we did it anyway.
This mix brought on a deafening volume of discussion before it was even available to hear. Did you expect such a level of discussion just based on the tracklist?
I didn't count the tracks as I was working on the CD, it only occurred to me when I read the label's press release. It was a natural process for me to do the mixes, but it's funny how people reacted, as if I was trying to break the Guinness book of records, while I was just trying to create a nice piece of music.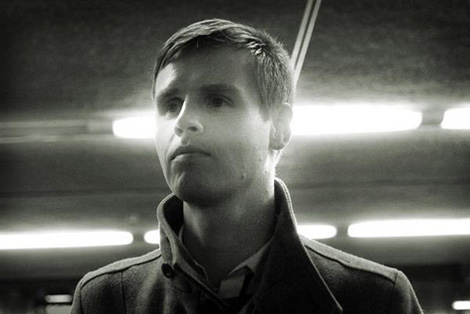 Photo by Krijn Van Noordwijk
Flying Lotus, Carl Craig, Cobblestone Jazz, Len Faki, Goldie, Robert Babicz, Tigerskin, Quiet Village… You've talked before about finding complementary melodies and compatible grooves, but where does this start? I can imagine the pool of potential material becoming completely unwieldy. How did you go about narrowing the scope?
I ran through my music library, trying to remember what parts I could use, or by being surprised with what I found in there, then making a few different playlists based on how I would use the songs and tracks. I knew there were some albums with interesting parts, like The Aloof's guitar intro which I used. They were long playlists, and I'd randomly skip through them to find matching elements and parts.
Could you talk a little about how you combined these disparate songs? How do you "break down" the tracks to layer them? How long does this process take?
It's like having the mix playing in Ableton, and skipping through my iTunes playlists in search of a matching sound or track. I didn't break down all the tracks, but some yes. If something would match I'd drag it into the Ableton file and try to make it fit, maybe adjusting speed or pitch, loop it or not loop it. Something like that.
How have you incorporated these technical and stylistic practices into your live sets?
As a DJ I play with a laptop as well these days, and I can skip through tracks in real-time on stage, combine different elements, loops, samples, a cappella's and tracks with each other. So that's how close it gets to the studio editing, only in a more simple way as it's all done live on the spot.
Now that you're through the learning process, do you see yourself incorporating elements from other contemporary favorites into your own tracks any time in the future?
Ha… That's a delicate question. As sampling is a big part of electronic music, everybody is taking parts of everybody, but mostly unrecognizable, and crossing genres to avoid originality issues. But no, I think making music should be about creating something by yourself, it's done with a different intention than a so called "DJ-mix."
Taken as a whole, Balance plays like a who's-who, or a "this is who we are" proclamation. The trade-off is that it looks more like an iTunes folder than a short stack of records sitting on top of your stereo. What would we hear if we hung out for an afternoon at your place?
Is that a question of what I'd listen to myself? I just got Mocky's new album from iTunes, great stuff, very DIY, very lively and organic with lots of details and sweet melodies. I'm very much into these kinds of sounds nowadays, especially in this digital age where everything can easily sound very plastic and clean if music comes just from a computer. I also really enjoy PJ Harvey's new album, and then there's an artist called Andrew Bird who I really like. All of these are fragile albums; no power sounds, but made with an ear for detail and lots of soul!
In an interview with Laptop Rockers, you mused that "it's easier to work on a remix for an average track… so you don't feel the pressure to outperform the original." Going back in time a bit, how was it approaching a canonized classic like Kevin Saunderson's "Bassline" for your "07 Remix"?
That was an exception to the above rule, it was quite easy, as the parts were nice and simple and easy to play around with, and also old enough to create something new and contemporary with. The structure was done very quickly, and the mixing stage was also pretty easy; so overall not too much sweat to create the "Bassline" remix 😉