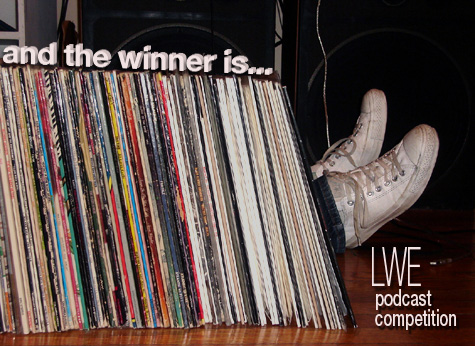 Listening to and judging over 35 mix submissions was something of a life-consuming task, but one which exposed us to a number of incredibly enticing sets that left us quite proud of our readers. A hearty thanks to each of you who put your time, effort and taste into these mixes. This is our last post of 2008, so happy New Year in advance. We'll be back to a regular posting schedule on January 5th, 2009.
And now, the time has come for us to announce the winner of our first annual podcast mix competition… after the jump.
Congratulations, Andrey Radovski, your excellent mix received the highest score as rated by our panel of seven judges and you are our 12th podcast curator. In second place, Hendrick Mitchell, aka Thelonious Funk; third place goes to DJ L'embrouille. Each will receive a prize pack courtesy of NRK Sound Division. So let's move on to LWE Podcast 12: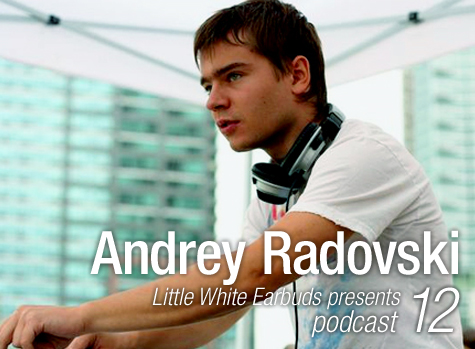 We're proud to introduce the 12th LWE podcast — the last one of 2008 and winner of our competition. This mix comes to us from Andrey Radovski — a Minsk, Belarus native and current Brooklyn, NYC resident. Radovski is a resident DJ of the Funimal House monthly at Monkey Town in Williamsburg. His set, entitled "Crack Is Destiny," impressed us with its deft pacing and technique, natural transitions and arrangements, and deep and relevant selections. Slinking across Detroit house, Spanish grooves, tribal rhythms and closing with the mind-elevating sounds of Kerri Chandler, Radovski's mix exemplifies what we were looking for in this competition. Better still, it keeps us coming back for more even after we'd overdosed on mixes. Kudos to Andrey; check him out live if you have the chance.
LWE Podcast 12: Andrey Radovski (46:38)
Audio clip: Adobe Flash Player (version 9 or above) is required to play this audio clip. Download the latest version here. You also need to have JavaScript enabled in your browser.
Tracklist:
01. DJ Minx, "Crack'd House" [Women On Wax Recordings]
02. Fusiphorm, "Housed" (Nicholas Sauser remix) [Goosehound]
03. Prompt, "Elephant" [7noise]
04. Masomenos, "CotCot" [Welcome To Masomenos]
05. Dimitri Andreas, "Run and Hide" (Dangerously Remixed by Guido Schneider)
[Systematic]
06. Damián Schwartz, "Lo Que Sube, Baja" [Net28]
07. Matthew Styles, "Palladium" [Horizontal]
08. Lee Van Dowski & Quenum, "Lady Bug" [Schatten Records]
09. Leif, "Practically Family" [Morris Audio Citysport Edition]
10. Kerri Chandler, "Time is Destiny" [Large Records]
LWE Podcast 12: Andrey Radovski (46:38)