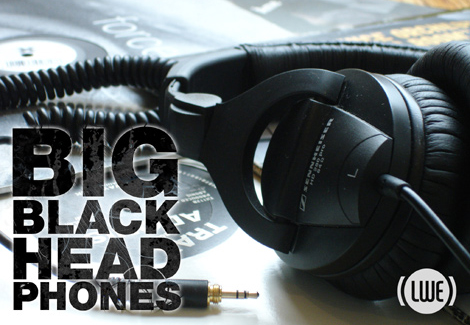 [Bureau B]
Here's a proposition, possibly reductive, probably true: the German duo Cluster (Dieter Moebius and Hans Joachim Roedelius) were the only Krautrock act to make the usual artistic trajectory, from incipient experimentalism to more approachable, populist moves, without trading in one iota of their humour or their peculiar genius. Can and Tangerine Dream lost it; Faust and Ash Ra Tempel watered down most of their ideas (Faust's "Krautrock" and Manuel Gottsching's E2-E4 notwithstanding); Amon Duul II aren't worth mentioning; perhaps only the other great Krautrock duo NEU!, of Michael Rother and Klaus Dinger, made it to the late 1970s with their aesthetics intact. Tracing Cluster's history is a grand thing to do. Starting as Kluster, with third member Conrad Schnitzler, they released several albums of hard-nailed, formless analogue electronics, Klopfzeichen (Schwann, 1970), Zwei-Osterei (Schwann, 1971) and Eruption (1971), which were as vast and cold as the Arctic tundra, forbidding and steely in their gravity. After losing Schnitzler, the first two duo Cluster albums, 71 (Phillips, 1971) and Cluster II (Brain, 1972), explored similar terrain — an improvised meta-music that satellites out from the big bang of late '60s counter-cultural disruption, where academic electronic music and the freedoms of rock at its most structurally footloose met on even terrain.
Audio clip: Adobe Flash Player (version 9 or above) is required to play this audio clip. Download the latest version here. You also need to have JavaScript enabled in your browser.
By 1974, however, Moebius and Roedelius had built their own studio in Forst, taken on NEU!'s Michael Rother as producer, and recorded the fizzy, treacly, toybox tunes of Zuckerzeit (Brain, 1974 — my favourite of their albums). After two albums with Rother as Harmonia, Musik Von Harmonia (Brain, 1974), with its brilliant pop-art cover, and Deluxe (Brain, 1975), and the fourth Cluster record Sowiesoso (Sky, 1976), their most playful and reflective album yet, borne of the bucolics and quietude of their country studio environment, Moebius and Roedelius visited the studio of Krautrock producer-extraordinaire Conny Plank in 1977 to collaborate with ex-Roxy Music member Brian Eno on two albums. (Though there is a Harmonia and Eno collaboration from 1976, Tracks And Traces, that has recently been circulating again.) It's no surprise Eno that should find succour in Cluster's music. Its combination of melodic ticklishness, proto-ambient whimsy and chugging motorik rhythm, all built in the shadow of the spirit of the Velvet Underground, is remarkably close to Eno's first few solo albums — indeed, in his Krautrocksampler book Julian Cope reports that Eno's encounters with Zuckerzeit influenced the driftwood and flotsam of his own Another Green World, the reflective instrumental puddles that he dotted between that album's pop songs. Their meeting was, shall we say, in the stars.
Listening back to Cluster & Eno for the first time in many years, I'm surprised at how melancholic and regally paced it is, how it's almost morbidly slow and glacial at times. This is another side of Cluster, hinted at by the wistfulness of some of Zuckerzeit and Sowiesoso, but given free reign thanks to Eno's presence. There's also a gracefulness at the heart of the trio's compositions — if compositions is the right word: they sound carved from quizzical, tempered improvisations, setting a few simple systems or processes in action to see where they take the performers. And even when it's placid and mournful, as on "Wehrmut," Cluster & Eno possesses an emotional generosity that its more austere counterparts never grasped. Parts of Cluster & Eno are led by the insistent throb of the trio's keyboards, around which a small palette of sounds organises itself — ruminative, exploratory piano that teases manifold variation from gentle sprays of notes, guitar that springs and bubbles like it's strung with slinkys, magnetic keyboard drones, gentle bass drops. They pull the sitar and thumb piano out for "One," their faux-Eastern collaboration with Okko Bekker and Asmus Tietchens, the latter of whom provides liner notes for these Bureau B reissues. But everything unfolds so unassumingly that the thunderous serenity that pulses at the heart of Cluster & Eno makes true the front cover's ingenious photograph of a lone microphone standing in an evening-sky country landscape, as if the mic is capturing the electric humming of the full moon.
Audio clip: Adobe Flash Player (version 9 or above) is required to play this audio clip. Download the latest version here. You also need to have JavaScript enabled in your browser.

After The Heat, from 1978, is more active, more driven, less meandering — on "Tzima N'arki," guest bass player, Can's Holger Czukay, propels the piece with a metronomic throb over which Eno's vocals move backward, while Cluster regularly catch their pointillist piano and electronic asides in dub-wise delay. It's remarkably prescient – you can hear here the systems pop of To Rococo Rot and the chug of Stereolab. Eno sings on a few songs, a favour repaid by Cluster's appearance on "By This River," from Eno's contemporaneous Before And After Science songs album (at this stage, Eno was playing tag team between songs and ambience). And Roedelius' piano is centre stage on "Luftschloss" and "The Shade," the lightness and simplicity of both his composition and his touch recalling Eno's description of his writing "[seeming] to come from some long and secret musical tradition — like the meditations of Sufi poets, or the haikus of Zen monks… One senses that under their calm and unruffled surfaces there are deep and complex currents." Both Cluster & Eno and After The Heat are lovely records — quizzical and moody in equal measures. You can hear echoes of their stateliness in Kompakt's Pop Ambient series and in recent records by Klimek and Ezekiel Honig, and their ability to convey complex sensations with the simplest of gestures — an off-hand melody, a sliver of texture, or the ticking of a drum machine alone in a studio — is of a piece with the suggestiveness of the best techno. And it's not so much that they sound "modern," as their production and occasional naivety firmly place them in the '70s, rather the timelessness of their delivery makes their emotional tenor so enduring, so endless. Play twice before listening — and then absorb slowly.