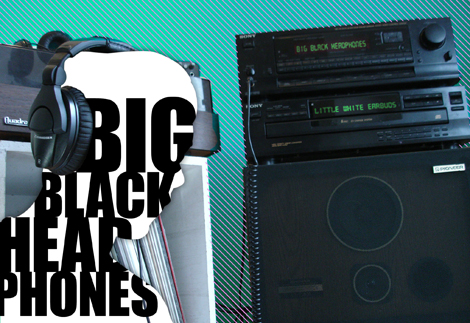 After treating us to a re-release of 1987's Mr. Fingers EP at the beginning of this year, Alleviated Records have again, well, alleviated some strain on your Discogs allowance with a fresh pressing of another essential Larry Heard catalog title. This time it's 1999's Missing You, culled from the downtempo house LP Genesis, an album whose gleaming, elegant finish may surprise those mainly acquainted with the coarser analogue sound of Mr. Fingers' canonical records. Probably for that reason, Genesis and the subsequent Love's Arrival have rather receded into the background of Heard's formidable legacy, left (perhaps appropriately) to the loving care of ardent devotees. But Alleviated's repress might be just the thing to raise the profile of a run of records that stand up plenty straight in the producer's discography. "Missing You" is particularly special, a record spoken of reverentially or, quite often, as a deeply personal matter.
Recorded around the time Heard moved from Chicago to a more laid-back setup in Memphis, "Missing You" glides on a serene mood and an open-air feel. You'll hear firm kicks and a steady chain of hi-hats, yet the track moves in relaxed, easy sways. The track's rippling chord pattern maintains such a placid lull that listeners may even find themselves picturing gently lapping waves and white beaches, but "Missing You" is far too emotionally direct to pass for sultry sonic wallpaper. Instead, the instrumental's inviting atmosphere serves as a sort of "please have a seat" overture for one of the most penetrating and disarming vocal turns house music has produced. The unrepentant soul delivery comes courtesy of Heard himself, articulating a frustrated longing borne of something more complex than simple physical distance. This isn't a song of rebukes or pleas, however. Heard airs his unease in the calm, clear-headed resolve of a man decided. The die is cast, the tension of imminent change is pervasive, and even those warm keys seem to feel an unnerving chill. Call "Missing You" a measured, mature break-up track, sure. But consider that Genesis was dedicated to Maurice Watson — the Delirium DJ whose staunch support of tracks like "Can You Feel It" was crucial to the migration of house music to the UK, and who had recently succumbed to suicide — and you begin to sense that "Missing You"'s emotional well runs a great deal deeper.
Surely recognizing that the track hit on something genuine and poignant, Heard soon revisited the track with the "Jazz Café Mix," trading turquoise hue and pearl finish for a smokier vibe, and augmenting the soul-baring vocal with a stirring soul-jazz piano performance that shifts between plaintive reserve and emotive tempest. Every bit the equal to Heard's original version, it is understandably included on the new Alleviated record. But I'm afraid you'll have to dig a little deeper into pockets and crates to come by Theo Parrish's take on the material. This appeared in 2000 on an excellent remix package, flanked by Son Dexter's balmy, guitar-driven "Django Version," Bernard Badie's uptempo club mix, and yet another variation from Heard himself (the ghostly "After Dark Remix" this time). Parrish's haunting "Missing Dub" really steals the show, though. His anxious take rebuilds the track from the ground up, constructing a brooding, claustrophobic set-piece of muffled kick drum palpitations, tinny taps, and eerie whines of B-movie organ. Panting through it all is Heard's voice, but this time stripped of articulate composure. Listening to Heard chanting the two words "Missing You" like an obsession, we get a chilling look at the troubled mind that must surely have preceded the self-possession Heard commands on the original version — one pursued by distant stares, things unsaid, suspicion, circumspection, and confusion.