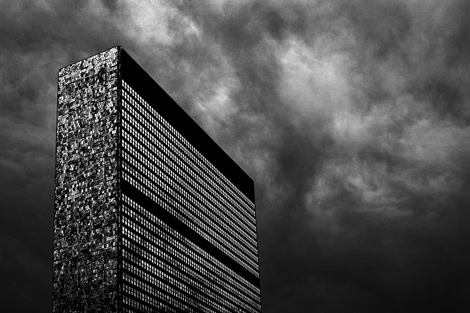 Photo by Nicolas Alan Cope
[Dial]
When questioned about the mildly provocative title of his sophomore album as Efdemin in a recent interview, Philip Sollman deadpanned that he had merely chosen it as bait for journalists. It certainly generated a good deal of hot air on the Resident Advisor message boards, but Sollman went on to explain that while this was far from a Jack Trax tribute record: he has been inspired at various points by a number of musicians from Chicago, ranging from Harry Partch to R.Kelly. Certainly Chicago is a much more diverse record than Efdemin's self-titled debut, and only one track ("Night Train") approaches that collection's lush neo-Detroitisms. Indeed, it reminds of Jan Jelinek's approach in the early 2000s; folding in disparate influences to produce a cohesive, syncretic whole. The microhouse comparisons extend further to the dry percussiveness of some tracks; similar to what Efdemin has been playing in recent DJ sets, but also very reminiscent of LoSoul, for example.
Audio clip: Adobe Flash Player (version 9 or above) is required to play this audio clip. Download the latest version here. You also need to have JavaScript enabled in your browser.
"Cowbell" opens the album, and indeed sounds like an alternate take on Loop-Finding-Jazz-Records, wayward organ stabs keeping the listener guessing. "Shoeshine" follows less politely, with juddering bass and a firm slap of a beat, again similar to the style of another vaguely unfashionable microhouse veteran, the Wighnomy Brothers. "Oh My God," and it's later reprise, are probably the furthest developed pieces, a collaboration with Nina Kraviz which elegantly evolves into a swinging jazzy jam, complete with Art Ensemble of Chicago-esque horns. "There Will Be Singing" is similarly sophisticated, a warped vocal phrase intoning the title before furious high hats take over. The later "Nothing Is Everything" is especially glitchy, chopping up a voice until it's unrecognisable, transmogrifying instruments until they're unrecognisable. "Round Here" and "Wonderland" take the playful, brittle funk route plotted by early Perlon, complete with comedy vocal snippets.
Audio clip: Adobe Flash Player (version 9 or above) is required to play this audio clip. Download the latest version here. You also need to have JavaScript enabled in your browser.
Chicago is certainly excellently produced, full of filigree touches and details; very accomplished, but I can't decide whether it's actually any good. The first time I listened to the record, I thought it was horrible, an overstuffed and overcooked mess. The second time I listened to it, I thought it was brilliant; Efdemin's own Alcachofa, confounding and challenging the listener at every turn. Now, I feel somewhere in the middle. It still sounds a little unresolved, an artist attempting to find his way after perhaps having been pushed into a creative cul-de-sac by the unexpected success of his first record. It's classic second album syndrome in many ways, and while I've found Chicago easy to admire but difficult to love, it continues to leave me intrigued which musical cities Sollman will be traveling to next.