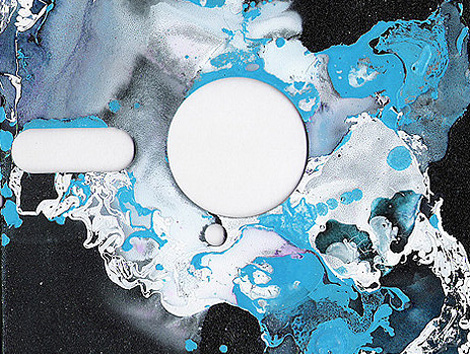 The precocious Jack Latham — better known as Jam City — is far and away the most abstract producer in the Night Slugs stable. Thus far, his work has taken in influences spanning mutant New Jersey vogue music, Wiley's Eskibeats, 80s synth-funk, and his labelmates' bass-y house. If these styles have anything in common, it's the prizing of flashiness and space in equal measure, and Latham's tracks are absolutely about this balance. Classical Curves, his debut LP, is a brash, swaggering effort where his elements are given ample opportunity to breathe.
Audio clip: Adobe Flash Player (version 9 or above) is required to play this audio clip. Download the latest version here. You also need to have JavaScript enabled in your browser.
Unlike so many of his contemporaries, Latham rarely uses smudgy filters or heavy side-chaining to camouflage his music. Moreover, the aforementioned Eski influence pervades more than a few tracks here. Apart from his arsenal of alien synth tones, Wiley's oft-copied production style is notable for its deconstructionist drum programming. For example, a track that seems to have been built around a typical pattern — say kicks, hi-hats, and claps — will eschew all but the claps, perhaps chopping the kicks down to an occasional burst, or getting rid of all but one of the hi-hats and changing it to a laser gun. As Latham uses these kinds of stripped configurations, his sounds become that much more confident; without any rhythmic clutter, a strong bass line like the fizzing, sinister one on "B.A.D." ends up dominating the track.
Audio clip: Adobe Flash Player (version 9 or above) is required to play this audio clip. Download the latest version here. You also need to have JavaScript enabled in your browser.
Now even down to its title, "B.A.D." sounds a lot like Actress, and after that paragraph on Wiley — and maybe a glance at the Main Attrakionz-starring bonus track, "The Nite Life" — you might be wondering if Latham is some kind of copyist. Truthfully, he's only as much as anyone of his generation is. Classical Curves may draw on myriad sources, but it unifies them in an expertly sequenced procession. Latham opens with a few short energy rushes, notably the electrifying "Her," with its "flash, camera, flash" refrain and use of actual camera sounds as a percussive accoutrement. After the darkened dive of "B.A.D.," Latham introduces one of the record's most flamboyant moments, "How We Relate To The Body." Its glitzy synth zaps only briefly give way to a piano house motif, hinting at more organic sounds while also baiting the listener for a hook that never fully emerges. He employs this kind of tease again on "Strawberries," the record's most accessible track, which opens in sparse, pop-locking pressure before its sparkling, summery melody plays out.
Audio clip: Adobe Flash Player (version 9 or above) is required to play this audio clip. Download the latest version here. You also need to have JavaScript enabled in your browser.
Latham's fragmented deconstructions of dance tracks are somewhat revolutionary on their own; Eski imitators abound, but his insertions of warmly emotional elements (Eski does stand for "eskimo", after all, as in "a heart so cold it's Arctic") like subdued organ and jacking tendencies culled from tracky house and techno and the ballroom scene feel like a way forward. Above all, Classical Curves is a refreshing album — challenging in structure, but sugary and colorful enough for its summertime release date.