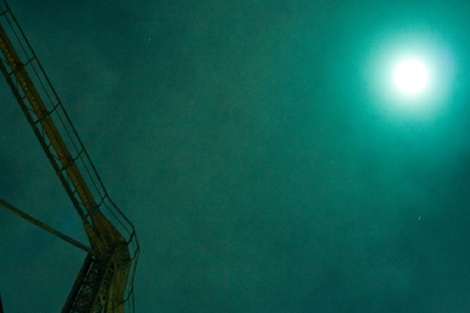 It's somewhat rare that Kevin Reynolds emerges from behind the scenes to put out a record. Valued for his knowledge behind the boards and in the live arena, the Detroit native has more often worked on others producers' efforts than his own, providing additional production on three albums on Catalog. (including one by Microworld), compiling and editing two compilations (including one for Transmat), and serving as a live technician at Detroit shows (including DEMF). Busy as he was, Reynolds self-released nearly all of his own music between 2005-6, which arrived as two CDRs and a 12″ on his Todhchai Records. Since then he's built up his live PA, an off-the-cuff set that has featured the organic sounds of live vocals and a horn player. A similarly improvisatory feeling is present on his new EP for Todchai.
Kevin Reynolds, "Favis" (Santiago Salazar's Southwest Detroit Remix)
Although appearing on wax for the first time, lead track "Favis" first materialized on the Built For Athletic Response CDR in 2005 and speaks volumes about Reynolds' aesthetic. From hand drummed percussion held together by sticky claps to reverberating synth chords and jangling piano chords, its timbres suggest painstaking considered refinement; yet the quick cut method through which they're deployed and yanked away feels like they were triggered live. Lacking a kick drum and much low end besides, "Favis" is better suited for warm up sets than maintaining full dance floors. That's where Santiago Salazar "Southwest Detroit Remix" comes in to insert punchy kicks and hi-hats, free the resounding chords for more tone color, and spray contrasting synth leads across its length. Despite its more conventional framing, S2's spunky version makes the original seem somewhat conservative.
The two remaining tracks are similarly well crafted but could stand to deviate from their deliberate progressions. Taut like the cables on a fully loaded bridge, "Herobeat (Lil' G's Beat)" marries tense bass licks and ostinato synth chords on a bed of lockstep percussion, some of which could have been bashed out by a live drummer. With such a compelling array of sounds Reynolds could have taken the track in several different directions, and so "Herobeat" seems underdeveloped for staying so close to home. "Your Search For A Means" takes an unexpected turn when its finely plucked boogie grooves become techno as pads scarred by wriggling modular leads plod into view. Once again the tune seems stuck on the launch pad — certainly pleasing the ears but never reaching lift off. Whether this results from a live and limited approach to production or a greater focus on the quality of sounds than their trajectory, Kevin Reynolds' second vinyl release stops just short of delivering on the promise of its finely tuned aesthetic.