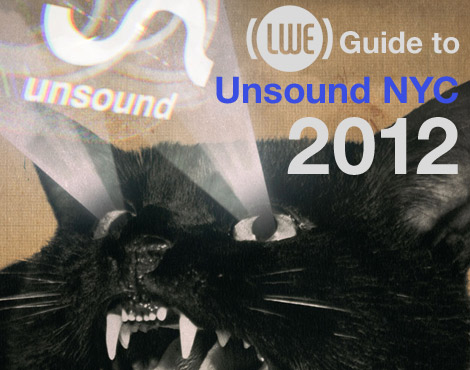 Following its successful sophomore New York City iteration in 2011, the Unsound Festival returns to New York City April 18th through the 22nd. Presented by Fundacja Tone, the Polish Cultural Institute New York, and the Goethe-Institut New York, the Unsound Festival New York takes place across venues and art spaces around the city and offers a finely tailored selection of shows, screenings and discussions that are a refreshing respite from more populist dance music-related festivals. As one of Unsound's proud media sponsors, we're offering a guide to the labs and festival with our favorites highlighted.
WEDNESDAY
APRIL 18th: Animators
@ BAM Rose Cinemas — 7PM; $15
Live score performed by Baaba (Poland) to several Polish animated films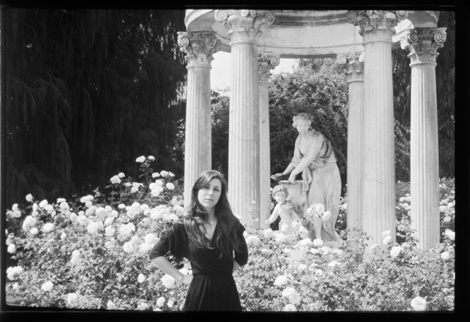 Julia Holter, photo by Rick Bahto
APRIL 18th: The Option Of Silence
@ Issue Project Room, Brooklyn — 9PM; $15
Jenny Hval (Norway)
Julia Holter (U.S.)
Julia Kent (U.S.)
A night of distinctive female artists working with experimental sounds.
THURSDAY
APRIL 19th: Unsound Labs Discussion Program Artist Talk
@ Goethe-Institut Wyoming Building — 6PM; FREE
Robert Henke (of Monolake) (Germany) w/Andy Battaglia (U.S.)

Peaking Lights
APRIL 19th: Interzone


@ David Rubenstein Atrium at Lincoln Center — 7:30PM; FREE
LXMP (Poland) interpreting Herbie Hancock's Future Shock
Peaking Lights (U.S.)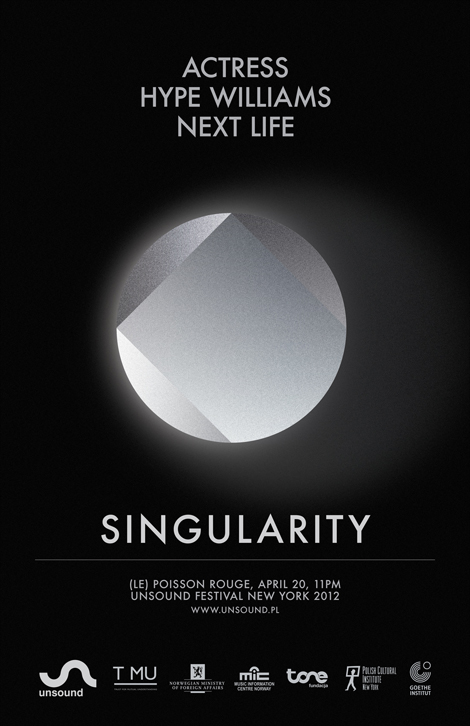 APRIL 19th: Singularity
@ Le Poisson Rouge — 11PM; $15 advance/$20 door



Actress (UK)
Next Life (Norway)
Hype Williams (UK/Russia)
FRIDAY
APRIL 20th: Unsound Labs Discussion Program Panel: East of Berlin – Music in External Contexts
@ Goethe-Institut Wyoming Building — 6PM; FREE
Gosia Plysa (Poland)
Kotra (Germany)
Denis Kolokal (Germany)
Macio Moretti (Poland)
Moderated by Daphne Carr (U.S.)
APRIL 20th: True Horizons
@ Le Poisson Rouge — 11PM; $15 advance/$20 door
Inner Tube (U.S.)
Sun Araw (U.S.)
Pole (Germany)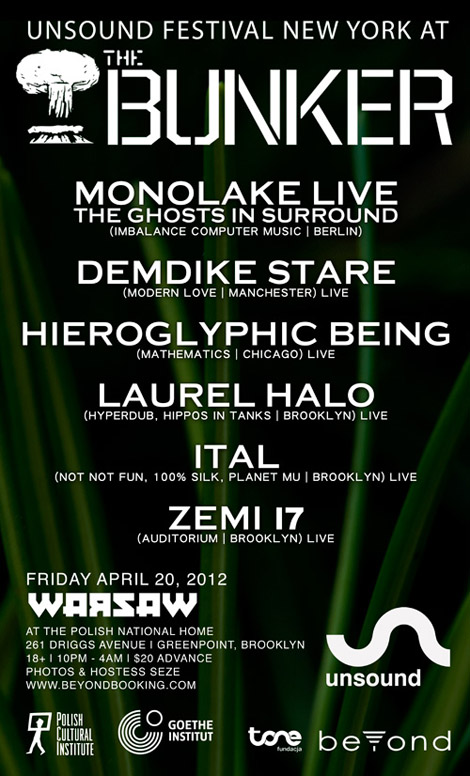 APRIL 20th: The Bunker Unsound Festival NYC Edition
@ Warsaw — 10PM; $20



Monolake (Germany)
Demdike Stare (UK)
Hieroglyphic Being (U.S.)
Ital (U.S.)
Laurel Halo (U.S.)
Zemi17 (U.S.)
SATURDAY
APRIL 21st: Unsound Labs Discussion Program Screening & Discussion – Icon Eye
@ Anthology Film Archives — 1PM; $9
Screening of "Icon Eye"
Discussion w/ Cameron Stallones (of Sun Araw) (U.S.), Tony Lowe(U.S.), Matt Werth (U.S.)
Moderated by Andy Battaglia
APRIL 21st: Unsound Labs Issue Project Room Edition: Collaborations Live # 1
@ Issue Project Room, Brooklyn — 3PM; FREE
Zavoloka (Ukraine) & Andrea Pensando (Argentina)
Hai Nguyen Dihn (Norway) & Nondor Nevai (U.S.)
Kotra (Ukraine) & Black Rain (U.S.)
SATURDAY, APRIL 21st: Unsound Labs Discussion Program Presentation: Sustained Decay: A Natural History of Bass in Miami
@ Goethe-Institut Wyoming Building — 3:15PM; FREE
Dave Tompkins (U.S.)
APRIL 21st: Unsound Labs Discussion Program Presentation: Pole on "The Art of Mastering"


@ Goethe-Institut Wyoming Building — 4:30PM; FREE
Pole (Germany)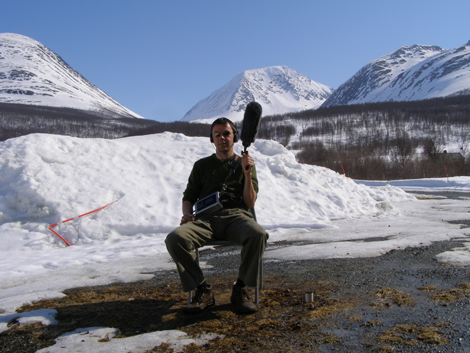 Biosphere
APRIL 21st: Transgression: Unsound Festival NY 2012 Commission
@ West Park Presbyterian Church — 7PM; $20 advance/$20 door

Biosphere (Norway) & Lustmord (U.S.) present Trinity with visuals by MFO (Germany)
Jacaszek (Poland)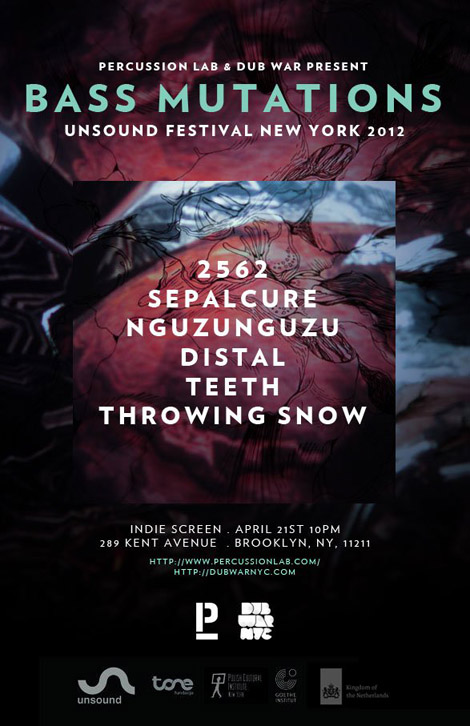 APRIL 21st: Bass Mutations
@ Indie Screen — 10PM; $20



Sepalcure (U.S.)
2562 (Netherlands)
Teeth (Finland)
Throwing Snow (UK) (DJ set)
Distal (U.S.) (DJ set)
Nguzungzu (U.S.) (DJ set)
Dave Q (U.S.) (DJ set)
SUNDAY
APRIL 22nd: Unsound Labs Discussion Program Artist Talk
@ Goethe-Institut Wyoming Building — 1PM; FREE
Stuart Argabright (U.S.) w/ Dave Tompkins (U.S.)
APRIL 22nd: Unsound Labs Discussion Program Presentation: The Music and Mysticism of La Monte Young
@ Goethe-Institut Wyoming Building — 2:30PM; FREE
Jeremy Grimshaw (U.S.)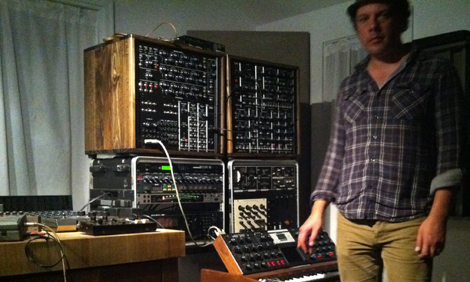 Mark Van Hoen
SUNDAY, APRIL 22nd: Unsound Labs Issue Project Room Edition: Collaborations Live # 2
@ Issue Project Room, Brooklyn — 3PM; FREE
Dennis Kolokol (Poland) & Tomek Choloniewski (Poland) w/ Nate Wooley (U.S.)
Maria Minerva (Estonia) & Mark Van Hoen (UK)
Mark McGuire (U.S.) & Bartek Weber (Poland)
APRIL 22nd: Unsound Labs Discussion Program Artist Talk: Trinity
@ Goethe-Institut Wyoming Building — 4PM; FREE
Biosphere (Norway)
Lustmord (U.S.)

Maria Minerva
APRIL 22nd: Fade Out
@ Glasslands — 10PM; $20



Napszyklat (Poland)
Maria Minerva (Estonia)
Sun Araw (U.S.) vs. Heatwave (U.S.)
Eltron John (Poland)