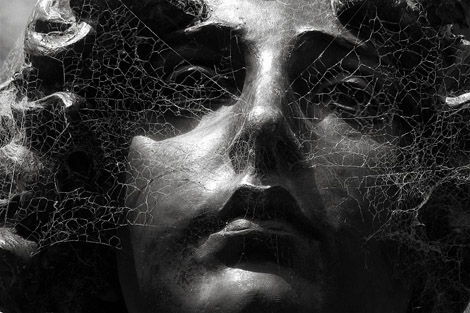 [Aim]


Oliver Deutschmann, purveyor of techno-tinged house (or is it the other way around?), is not the likeliest name to see on Berlin label Aim, thus far home to quiet, Smallville-esque nocturnal deep house. Deutschmann's second solo release for the label marks the start of a new series cataloged with "X" — no other information given — appropriately enough, because it's pretty damn far removed from previous Aim efforts by Oskar Offermann or OCP.
Audio clip: Adobe Flash Player (version 9 or above) is required to play this audio clip. Download the latest version here. You also need to have JavaScript enabled in your browser.
The first thing that must be pointed out about Deutschmann's Loganic collaboration, "Darkroom Tales," is that title. What a title. The music that bears it is every bit as hedonistic, decadent, and seedy as you'd hope: high-octane house that starts at a gallop — replete with deep, barely audible moans and sharp breaths — and never, ever slows down. It hungrily collects new elements to add to the dizzy conveyor-belt effect until it's a hurtling mass of moving bells and whistles. Shakers, mallets, a vaguely alienating vocal sample ("What it's gonna be? What's it gonna be?"), handclaps that slice up the bars into uneven, colliding chunks of broken rhythm — it's quite a ride. And if it weren't grandiose enough, an 'ardkore-worthy synth riff floats up from the abyss to dominate the track's midsection, a victory lap for a track that builds energy so masterfully it's hard not to get sucked into some kind of outrageous motion even if you're just listening on headphones.
Label head, Tristen, provides an edit that's a little more Aim friendly, blurring the original's incisive slam into pleasant deep-house chord smears and turning the original's darkroom blackness into photo-negative white. The sexily swung groove is still there, but here it's weighed down by the lumbering kick and deconstructed melody, more like an added little bonus to an incredible track that didn't need reinterpreting in the first place. A label so well defined as Aim jumping off on a tangent can sometimes be a dealbreaker, but "Darkroom Tales" is easily one of the most infectious and impressive tracks of the young year so far.