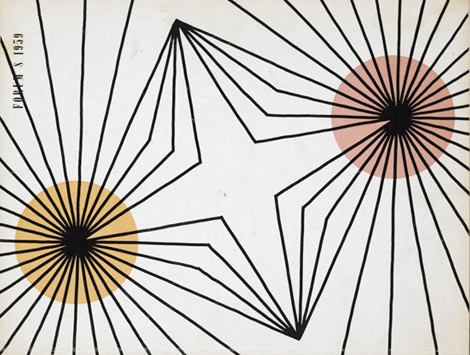 Even though he began his career in partnerships with Appleblim, Gatekeeper, Mordant Music, and others, it's difficult not to think of Shackleton as a lone wolf. Over the last few years, releases like Three EPs and Fabric 55 have solidified his voice as one of the most individual in dance music. Pinch, Shackleton's collaborator here, has worked alone just as much, but his sound tends to be a bit more malleable. Last year's Croydon House revealed a new willingness to experiment with more energetic takes on dubstep sonics, and that sensibility is manifested on Pinch & Shackleton.
Audio clip: Adobe Flash Player (version 9 or above) is required to play this audio clip. Download the latest version here. You also need to have JavaScript enabled in your browser.
It would be quite a task to pinpoint exactly who's contributing what, but the LP does bear a strong resemblance to the heady, pressurized atmosphere of the aforementioned Shackleton albums. Moreover, it matches their rhythmic complexity, combining an array of rolling syncopations — composed of synthetic and organic drums alike — with hulking, snakelike sub lines. The resultant undercurrent has such a commanding presence that it's almost easier to define the tracks by their slight deviations from one another.
Audio clip: Adobe Flash Player (version 9 or above) is required to play this audio clip. Download the latest version here. You also need to have JavaScript enabled in your browser.
"Cracks In The Pleasuredome" is an ideal opener, building from sparse dubbiness into steely synths that sound like storm clouds rolling in, matched by a tripping rhythm underneath. The ominousness introduced here is furthered in the tracks that follow. "Jellybones" melds an urgent, sometimes reversed pattern of something resembling a cowbell with solemn church organ, while the spacious "Torn and Submerged" is the closest the release gets to traditional dubstep, hooked almost entirely by its booming bass line. The dramatic pads on "Rooms Within a Room" usher in a cinematic midsection — "Selfish Greedy Life" formulates around one of Shackleton's trademark self-help samples, constantly repeated and tweaked above muscular plumes of bass weight until the track breaks into a kinked, hypnotic second half. If the record has a centerpiece, it's definitely "Levitation." What begins as tense, churning menace opens into a tender melody and then elegiac choral vocals, sounding like a beacon of hope breaking through the claustrophobia. It doesn't last long, though, as Pinch and Shackleton plunge back into the darkness for the remainder of the record — the closing track "Boracay Drift" revives the chanted vocals, but they're marked with a lot less hopefulness than "Levitation." Pinch & Shackleton is an incredibly complex record, and though each track is unique from the last, nothing is out of place. It's a journey more than anything, a tour de force from two master producers.