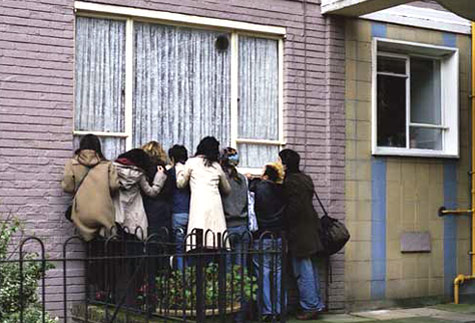 Photo by Nina Jan Beier and Marie Jan Lund
I have to admit, I'm plainly jealous of my British readers, or at least the ones within reasonable distance from Fabric. Although the 26th is just another Saturday night at the London superclub, the line-up (as usual) has me drooling like Pavlovian raver.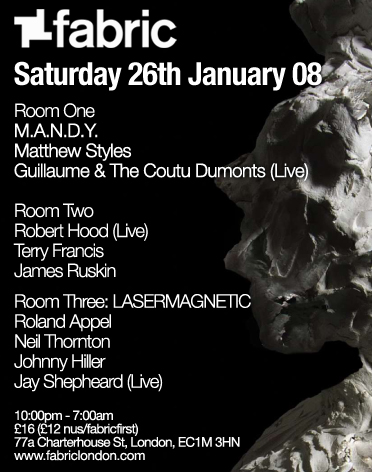 Even better, I'm giving a way two guestlist spots for the night AND a free copy of Fabric's latest compilation, mixed by M.A.N.D.Y. All you have to do is tell me under which moniker Robert Hood released his first record (can include groups). Email your answer to editor(at)littlewhiteearbuds.com before 8am (CST), Friday the 24th. I'll choose the winner at random from the correct answers. How does that grab you? Many thanks to my friends at Fabric for the hook-up.
And while I'm posting about something outside the norm, check out the aM Laboratory. In addition to the fantastically programmed flash 909, there's a bunch of simple Flash synthesizers and other Flash experiments to play around with. Kudos to my friend Patrick for bringing André Michelle's website to my attention.