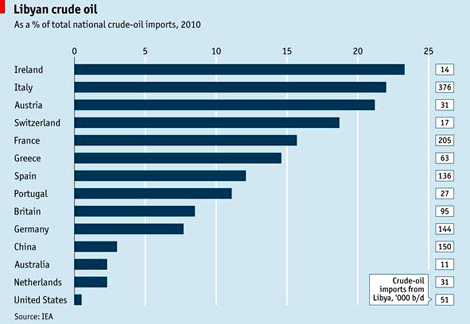 01. Drivetrain, "Lift Me High"
[Soiree Records International] (buy)

Every time I think I have a grasp on the many talents Detroit has to offer, a new record comes to reminds me how much more there is to learn. This time it's Mo 2 Meaux 2 on Soiree Recordings International, an EP that forms a bridge between the Motor City and Meaux, France. For all the talent on offer, the opening cut by Drivetrain — also known as Derrick Thompson, the proprietor behind Soiree — feels like a wake up call. "Lift Me High" bears all the hallmarks of a producer who has been producing since 1990 — a potent marriage of interwoven melodies and soulful vocals laid out with the greatest of care. Its synths sizzle with carefully controlled energy — more a late night joy ride than a rocket to space — and the wriggling pitches of its bass line are a sensual massage for the ears. Not only does this record offer a killer cut, it's a chance to dig deeper into an oft overlooked figure in Detroit house music.
Audio clip: Adobe Flash Player (version 9 or above) is required to play this audio clip. Download the latest version here. You also need to have JavaScript enabled in your browser.
02. The Oliverwho Factory, "Galactic Transit" (Recall Instrumental Mix) [Rush Hour Recordings] (buy)

There are records that give you new reasons to love an artist and others which reinforce the ones you've already developed. Galactic Transit, the first 2011 release from The Oliverwho Factory, fits into this latter category, building on the punchy and sublime aesthetic they've firmly established. While the vocal mix is quite a trip, the "Recall Instrumental Mix" feels like a sequel to the duo's beloved remix of Prosumer & Tama Sumo's "Rareified" with its pounding toms and slyly unfolding motifs. Shonie C's wordless vocals have all the dramatic intrigue of a '60s sci-fi soundtrack, lighting the fuse on room-filling melodic washes and rapid fire synth riffs. And despite its many layers, the arrangements provide plenty of room for mixing, making it the side on which DJs are the most likely to drop the needle. So while "Galactic Transit" isn't exactly revelatory, it stirs the embers of my appreciation for the OWF and is a must-own for new and old fans.
Audio clip: Adobe Flash Player (version 9 or above) is required to play this audio clip. Download the latest version here. You also need to have JavaScript enabled in your browser.
03. Jamie Lloyd, "Cloud Hopping"
[Love International] (buy)

It's been so long (five years, to be precise) since Jamie Lloyd put out a record of new material that audiences' expectations for the Australian producer have likely reset. This actually works in the favor of I Left My Heart In Your Pants EP, Lloyd's first in five years, as his boogie-influenced style proves quite agreeable to the current musical climate. This is best represented by A-side "Cloud Hopping," a lighthearted romp of buzzing funk riffs pinned together by the dual desire to make dancers smile as they sweat. The floppy swagger of the low end is nibbled at by frantic upper register leads, eventually joining forces when downy pads lift the tune into the stratosphere. The biggest surprise is that this record arrives on the Malaysian, digital only imprint Love International rather than Lloyd's usual outlet, Future Classic. Fans of Space Dimension Controller, Oriol, and Dam-Funk should take note: your latest jam isn't by the usual suspects.
Audio clip: Adobe Flash Player (version 9 or above) is required to play this audio clip. Download the latest version here. You also need to have JavaScript enabled in your browser.
04. Omar-S, "Here's Your Trance, Now Dance!"
[FXHE Records] (buy)

Single-sided vinyls are an unusual beast in the record world, and Omar-S' FXHE presses more of them than most labels would even consider. Perhaps it's his utmost confidence that the selected tune can stand on its own; his certainty has been bolstered by the popularity of tunes like Kyle Hall's "Plastic Ambash" and his own "Psychotic Photosynthesis." The latest single-sider to emerge from FXHE, Omar's "Here's Your Trance, Now Dance!", certainly has the potential to reach similarly anthemic heights. Borrowing some of trance's melodic cheese, the track assembles a rainbow of colorful tones and progressions — some cheerfully swaying, others jutting into the air, still more percolating below — to burst from the speakers. Although significantly more straightforward and ecstatic than "Psychotic," "Here's Your Trance" is similarly capable of bringing down the house and lodging itself in listeners' memories — not least because it sounds unlike anything else out there. Flip right past if you're looking for sleek sophistication; this is big, bold, beautiful unicorn of house music that dissolves audiences' inhibitions.
05. D'Marc Cantu, "Set Free"
[M>O>S Recordings] (buy)

Like their compatriots at Rush Hour, M>O>S Recordings have repeatedly proven astute at A&Ring American talent and assembling complete packages that further their aesthetic. Following his M>O>S release as one-half of 2 AM/FM, D'Marc Cantu is the latest to deliver the goods with Set Free/Tonight. In line with but decidedly less acidic than his rugged tracks for Crème Organization and Nation, record highlight "Set Free" is home to both flinty analog percussion and foggy, lingering chords. The latter are sent searching through spectrum-scouring sonar washes, mapping out the room and tinging the atmosphere with a decidedly grungy, basement feel. This balancing act of vaporous melodies and unyielding drum programming seems most natural to Cantu — carefree and considered all at once. It's what's kept me coming back to this record over and over again throughout February.
Audio clip: Adobe Flash Player (version 9 or above) is required to play this audio clip. Download the latest version here. You also need to have JavaScript enabled in your browser.
06. James Blake, "I Never Learnt to Share"
[Atlas Recordings] (buy)
07. Steffi, "Mine" [Ostgut Ton] (buy)
08. Martyn & Mike Slott, "All Nights"
[All City Records] (buy)
09. Norman Nodge, "Convergence" [MDR] (buy)
10. Half Hawaii, "Bring Back the Love" [Perlon] (buy)

Staff Charts:
Chris Burkhalter
01. Move D, "Your Personal Healer" [Uzuri]
02. Theo Parrish, "Stop Bajon (T.P. Translation)" [Archive Recordings]
03. D'Marc Cantu, "Set Free" [M>O>S Recordings]
04. Omar-S, "Here's Your Trance Now Dance!" [FXHE]
05. 214, "Porous Surfs" [Harbour City Sorrow]
06. Dresvn, "Untitled A2" [Acido Records]
07. Nina Kraviz, "I'm Week" [Rekids]
08. dBridge, "Detuned Heart" [Autonomic]
09. Sven Weisemann, "Caprice" [Mojuba]
10. Marcelus, "Friction" [Deeply Rooted House]
Luke Hawkins
01. Kassem Mosse, "Untitled A1" [Workshop]
02. Tin Man, "Life Is Acid" [Keys of Life]
03. Tin Man, "Wasteland" [Global A]
04. Morphosis, "Wild in Captivity" [Delsin/M>O>S/Morphine]
05. Atheus, "Dequadrant Redux" [Styrax]
06. Conforce, "State of Mind (XDB Reshape 2)" [Clone Basement Series]
07. Mike Parker, "Ringing Bass" [Prologue]
08. Rod Modell, "Body Sonic" [Plop]
09. Move D and Benjamin Brunn, "Radar" [Smallville Records]
10. DJ Qu, "Everybody's Dark" [Soul People Music]
Steve Kerr
01. The Deep, "Muddy Tracks" [100% Silk]
02. Julia Holter, "Hello, Stranger" [NNA Tapes]
03. Kassem Mosse, "Untitled B1" [Workshop]
04. Shackleton, "Deadman" (King Midas Sound Death Dub) [Honest Jon's]
05. Zwischenwelt, "Clairvoyant" [Rephlex]
06. BNJMN, "Depressure" [Rush Hour]
07. DJ Spinn, "I Really Feel" [Planet Mu]
08. Sylvia Mason, "We've Gotta Dance" [Carrere]
09. Genius of Time, "Houston We Have A Problem" [Royal Oak]
10. Factory Floor, "A Wooden Box" [Blast First Petite]
Anton Kipfel
01. BNJMN, "See Thru Stars" [Rush Hour Recordings]
02. Levon Vincent, "Tyner" [Soul People Music]
03. Steffi ft. Virginia, "Yours" [Ostgut Ton]
04. CloudMasterWeed, "Wicked System" [Soiree International Records]
05. Krause Duo ft. Ian Simmonds, "Hell On Earth" [Musik Krause]
06. Contakt, "Not Forgotten" [Local Action Records]
07. Manuel Tur ft. Holly Backler, "Most Of This Moment" [Freerange Records]
08. Martyn & Mike Slott, "Left Hander" [All City Recordings]
09. Hercules & Love Affair, "Step Up" [Moshi Moshi]
10. Lawrence, "Just Like Heaven" [Smallville Records]
Chris Miller
01. Omar-S, "Here's Your Trance, Now Dance!" [FXHE]
02. D'Marc Cantu, "Set Free" [M>O>S Deep]
03. Tin Man, "Rockers Ravers" [Salon]
04. Black Jazz Consortium, "Stay" [Soul People Music]
05. Moritz von Oswald Trio, "Structure 1" [Honest Jon's]
06. Pangaea, "Inna Daze" [Hessle Audio]
07. Kassem Mosse, "Untitled B2" [Workshop]
08. Radiohead, "Feral" [Radiohead]
09. Joy O, "Wade In" [Hotflush Recordings]
10. SCB, "Loss" [Aus Music]
Andrew Ryce
01. Instra:mental, "User" [Nonplus+]
02. They Live, "Pure Palms" [Autonomic]
03. Actress, "Harrier ATTK" [Nonplus+]
04. Photek, "Avalanche" [Photek Productions]
05. Hercules & Love Affair, "Falling" [Moshi Moshi]
06. Kahn, "Like We Used To" [Punch Drunk]
07. Boddika, "Soul What" [Swamp81]
08. Until Silence, "Palindromes" [Pushing Red]
09. Icicle, "Redemption" [Shogun Audio]
10. Boxcutter, "Allele" [Planet Mu]