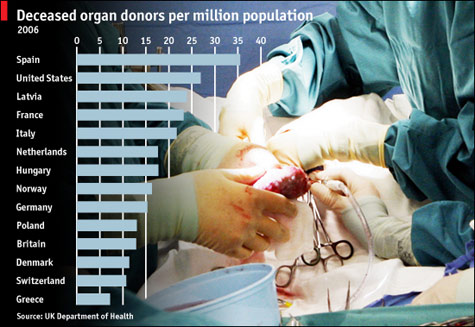 Graphic via The Economist
01. Ben Klock, "October" [BPitch Control] (buy)

No rest for the wicked, it seems, as Ben Klock drops another heavy one on fans with "October." Like a ghost in an aggressive, pounding machine, the title track's melody billows upwards and is zapped into place by laser precise synth strokes. "Similarity" relishes its unadorned percussive charges, awaiting another record to double its size. Snap this up.
Listen to "October":
Audio clip: Adobe Flash Player (version 9 or above) is required to play this audio clip. Download the latest version here. You also need to have JavaScript enabled in your browser.
02. Bruno Pronsato, Why Can't We Be Like Us
[Hello?Repeat] (buy )


It's going to be difficult for me to concisely articulate how much I love this experimental house album and why, but suffice it to say it surpasses, nay, decimates all my expectations of what Steven Ford's songwriting capabilities. Unlike This Bliss or Honigpumpe, let's keep this one floating down a stream of praise until year end list time comes around again.
03. Hercules & Love Affair, "Blind" (Hercules Club Mix)
[DFA] (buy)


"Blind" is such a ridiculously well crafted, memorable tune that I can already imagine this being crowd surfed into a crossover crowd and yet not being shunned by first adopters. Andrew Butler gets Antony to perform at his troubled soulful best as the diva icing on his gorgeous arrangements. Frankie Knuckles remix womps as well. Future ubiquity.
Listen:
Audio clip: Adobe Flash Player (version 9 or above) is required to play this audio clip. Download the latest version here. You also need to have JavaScript enabled in your browser.
04. Andreas Heiszenberger, "Perfect Moment" (Efdemin's Creme de Cramant Mix) [Brut!] (buy)


I find myself drawn even more to Efdemin as his love for repetitive dub techno grows more evident in his tracks and remixes, and this one is especially easy to be enamored with. Crisp drum work, ear-hooking dub peals and Efdemin's enviable sense of order and structure make this one a must buy for his growing league of admirers.
Listen:
Audio clip: Adobe Flash Player (version 9 or above) is required to play this audio clip. Download the latest version here. You also need to have JavaScript enabled in your browser.
05. Daso & Pawas, "KKB" [Spectral Sound] (buy)


Only available on Spectral's Dintf iEP, Daso and Pawas' "KKB" stands out from the rest by being decidedly maximal to his peers' minimal and a touch grand without taking itself too seriously. Built on the back of an old acid house groove and crammed full of struck melodic strains and regal pads, the track manages to be compelling while refurbishing some already popular sound sources — not an easy task.
Listen:
Audio clip: Adobe Flash Player (version 9 or above) is required to play this audio clip. Download the latest version here. You also need to have JavaScript enabled in your browser.
06. Efdemin, "Lohn & Brot" (tobias. remix) [liebe*detail spezial] (buy)

07. Jichael Mackson, "Piepe" [Hartchef Discos] (buy)

08. Andomat 3000, "Cognitive Dissonance" [Cécille Records] (buy)

09. Roland Appel, "Unforgiven" [Sonar Kollektiv] (buy)

10. Chevy & Lemos, "Woman's Key" [Be Chosen] (buy)