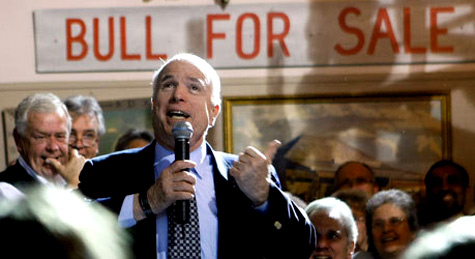 For our final year-end column, LWE staff writer Todd Hutlock takes to task the top five worst ideas of 2008.
Pundits can argue back and forth all they like about whether 2008 was a good year for music — that's a matter of taste. What can't be argued, however, is that for any and all of the highlights of the year that was, there have to be some low points to balance out the scale. From a magical flashing box to the ongoing war between vinyl and online buyers, these were the five worst ideas of the year.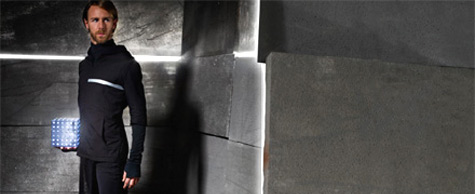 01. The Cube
Richie Hawtin still commands much love and respect from me personally for his pioneering DJ skills, his large and generally excellent body of recorded work, his fantastic Detroit warehouse parties in the early 90's, the visionary labels he founded, and, of course, the mighty and untouchable "Spastik." But The Cube? Those of us who thought it was a joke to be played on too-stoned club kids soon were horrified to learn that, yes, M_nus was in fact serious about the thing, and subsequently became the butt of many a joke throughout the year. About the only good thing you can say about The Cube is that it distracted people from the equally ridiculous 10 Weeks of Silence (um, except for a few parties and these couple of releases that didn't come out on time before — OKAY WE'RE REALLY BEING QUIET NOW) stunt at the beginning of the year. Come back from Mars and make a new album, Richie. We miss you.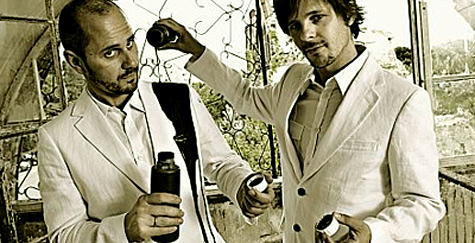 02. Booka Shade's Album Releases
After a massive 2007 and several years of acquired goodwill from the dance community, Booka Shade dropped the eagerly anticipated The Sun & The Neon Light on an unsuspecting world who met its release with shrugs, confused looks, and generally dismal reviews. By book-ending the year with the equally terrible Cinematic Shades (The Slow Songs), Booka Shade proved they still had a bit further to fall before they hit bottom. The duo have too solid a pedigree to be counted out entirely at this point, but they certainly have a long way to climb back up to the summit. To make matters worse, they were also involved in…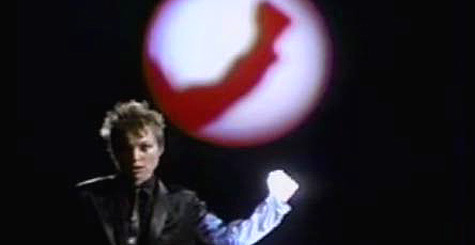 03. Remaking/Remixing Laurie Anderson's "O Superman"
Fucking with the classics is always a dangerous proposition, and Get Physical showed everyone why when they solicited two singles worth of remixes of M.A.N.D.Y. vs Booka Shade's version of Laurie Anderson's classic ode to Massanet. While Reboot managed to not embarrass himself with his remix, the rest (including normally reliable names like Matt John and Audiofly X, as well as, erm, Felix Da Housecat) missed the mark dramatically, managing to insult Anderson's lovely, sensitive tune by bleaching every interesting thing about it out in the wash. Please, please, Get Physical, stay away from Japan's "Ghosts" and the entire recorded works of Brian Eno in the new year. Thanks in advance.

04. Beatport Drops Its Affiliate Program
When all-powerful online music broker Beatport abruptly dropped its affiliate program with little explanation and no warning, it was the final straw for some who were already skeptical of the whole online music thing. After reaping the many benefits of links and publicity from hundreds of smaller sites (including LWE), the move said, "Okay, thanks for building us up into a giant; we don't need you anymore!" It didn't help that more information came from a news item on Resident Advisor than Beatport itself. And while it seems to have affected Beatport's reputation a tiny bit, few can walk away from the biggest outlet for techno/house mp3s and their many exclusive releases. Careful, Beatport — karma may come looking for you sooner than you think.


05. The Botched Release of Ricardo Villalobos' Vasco EPs/CD
I'm just not sure exactly what Perlon were thinking on this one, as it seems to have issued these releases in the most backwards manner possible. First, Perlon released a double-pack "Part 1" with fantastic remixes (to say nothing of the stellar originals), and then waited several months before releasing "Part 2," this time only a single piece of vinyl, not nearly as stellar. The "complete" CD release which followed contained none of the remixes, a 32-minute version of the mighty "Minimoonstar," (more than twice as long as the vinyl edit) and one brand new track. So if you bought the vinyl versions, you were still missing the new track on the CD. If you bought the CD version, you didn't get any of the remixes. And no matter what, if you wanted to hear it all, you just wasted your money on tracks you already had in some other format. And by the time the CD arrived, two of the tracks were months old — a lifetime ago in this genre — which led to middling reviews of the album when some of tracks had been justifiably raved about just a few months earlier. An artist and label of this caliber should really have been smarter about this.