For our fourth year end column, staff writer Will Lynch rounds up his top five non-commercial mixes of 2008.
In the past few years the advent of "podcasts" has affected all sorts of music, but none so significantly as dance music. For us beat-mongers lurking in the blogosphere, commercial mix CDs and albums tend to be the exception rather than the rule, while unofficially released material dominates our music libraries. But as great as podcasts and bedroom mixes are, the relative ease with which they are created and released leads to serious over-saturation (there came a point where I simply had to stop browsing the DJ/Livesets section of mnml.nl). In the never ending torrent of downloadable DJ sets, a personal recommendation can go a long way. So, here are five non-commercial mixes that really stood out to me over the year, and didn't get too much mention on other blogs.

Photo by Melvin Kobe
Martyn, Mary Anne Hobbes Mix
For those of you who haven't heard, Mary Anne Hobbes is a really cute British chick with a great urban music show on the BBC, which showcases everything from Bassline to dubstep (I was particularly pleased to hear the Beat Pharmacy remix of "Over Here" by Appleblim and Peverelist on last week's show). Martyn's guest mix is the best half hour of dubstep I think I've ever heard. This Dutchman has a very unique take on the genre; hot, breezy atmospheres and wispy vocals color most of the mix, replacing the absurd bass warbles that lard so much of the genre. An amazing artist on a solid radio show; if you've slept on either one so far, this is a great place to start.

Seth Troxler, The Bunker Podcast
Seth Troxler is one of house music's most promising young DJs at the moment, and this mix shows what he brings to the table. Recorded at Sunday Best in New York a few months ago, the style on this one is very colorful and lighthearted, focusing on relatively vocal heavy tracks like Johannes Heil's "Aum" and Troxler's own remix of Antony and the Johnsons, as well as about a dozen mystery tracks whose identities I would love to uncover (first two tracks, anyone?).

Appleblim, Rinse Podcast 02
"Dubstep Allstars Vol.6" was probably the best dubstep mix CD of 2008, but this radio mix is far better. In the first hour, Appleblim casually spins favorites from all genres — post punk, avant-garde, and 70's rock as well as techno and dubstep. The second hour focuses on new dub plates (many of which have been released since this podcast's appearance last April), all of which reflect the lush aesthetic of Punch Drunk and Skull Disco. But the first hour is what's really kept me coming back this one — something about the track selection feels so honest and off the cuff. "Feel Flows" by the Beach Boys is somehow the keenest selection here.

Move D, Synaptic Blueberries
Over the summer, I listened to this mix at least a couple of dozen times. Move D's knack for track selection far surpasses his mixing technique, but that hardly detracts. Everyone went ga-ga over his Sunday Best mix, but this one is infinitely better in my opinion. As usual, very sunny, sexy house.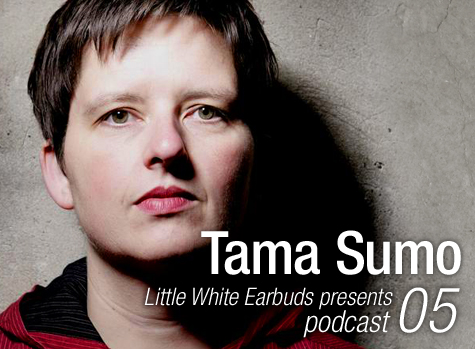 Tama Sumo, LWE Podcast 05
In the interest of journalistic integrity, I decided initially not to include any of LWE's mixes, but at the same time it would be simply dishonest of me to leave this one out. Tama Sumo's podcast was undoubtedly one of my favorites of the year. Much like Move D, Tama Sumo has a talent for track selection that makes for some truly magical moments. Very easy to imagine dancing to this lady for eight (plus) hours…