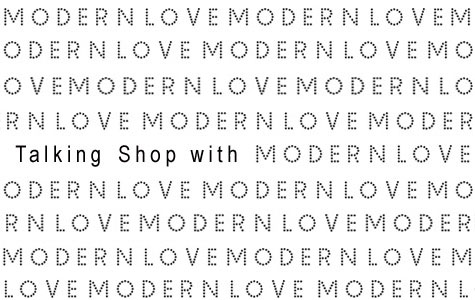 Welcome to the third edition of our series of short interviews affectionately titled Talking Shop. The majority of media and fan attention gets showered on the artists who create the music we love to listen to/DJ with/dance to, and for good reasons. But without the hard work, keen ears and business savvy of label staff, we'd be stuck only streaming tracks on Myspace. This time around we're profiling one of Manchester's meanest techno labels, Modern Love. As the home of Claro Intelecto, Andy Stott, Pendle Coven and some of DeepChord/Echospace's best work (including last year's dub techno monument, Coldest Season), the label easily reigns as one of the UK's most valuable dance labels. Though its output stretches across genres, its releases have become synonymous with booming, body-slamming techno, often with a dub-runner's edge. Label manager Shlom was kind enough to discuss the label's formative years, its pleasantly optimistic future outlook, and the close-knitted nature of Modern Love's roster.
Please tell me about the beginning of Modern Love. Why and how did you start out? Did you have any experience in the record business?
Shlom: Modern Love started back in 2002, the same year we opened the Boomkat website. I had a bit of experience in the industry, co-running the City Centre Offices label with friends in Berlin and running the Pelicanneck record shop in Manchester.
How did you select the artists for Modern Love's roster?
Well, we've never really been a "demo" kind of label. More or less everyone who's been involved with Modern Love has either been a friend or a contact we already had some involvement with. I knew Bitstream from helping them a bit with their own Pylon label, they had unreleased material which I thought was perfect for a first release; but beyond that I didn't have a clue what the label would look like or whether it would even have more than just that one release. At around the same time Mark Stewart (Claro Intelecto) started hanging out a lot in our shop and we got to listen to a lot of material he was working on. We shared a lot of common interests and ideas in music so it became clear that working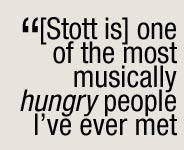 together would be a lot of fun. He never ceases to surprise me with his output, he has the best set of ears I know and I think its that attention to detail that primarily shines through his material.
I got to know Andy Stott through Mark, those two guys go back a long way, and was totally blown away by his capacity to learn and adapt musically. The first demo CD he handed in was already highly accomplished, if a little derivative, but he very quickly found his own voice musically, and his output rate is quite staggering. He's one of the most musically "hungry" people I've ever met, every time he listens to something we play him or something he hears out its almost like he can't contain himself, he becomes possessed by a need to go home and try writing some kind of musical response.
Audio clip: Adobe Flash Player (version 9 or above) is required to play this audio clip. Download the latest version here. You also need to have JavaScript enabled in your browser.
Miles is an old friend and something like our label DJ, he started Pendle Coven together with Gary Howell many years before I got to know them; but for one reason or another they hadn't released any music until we started the label. Anyone who's seen Miles DJ will know how diverse and unlimited his musical tastes are, and of course that's really appealing to us because our day to day involvement in music via Boomkat isn't restricted to just techno, or bass music or any one particular generic pigeon hole, and that diversity has really informed their writing. Gary is highly musical, so it's a really good mix. They're sitting on a mammoth archive of material those two, and Miles is now also releasing material in his own right as MLZ.
The really interesting thing is how Mark, Andy, Miles and Gaz interact musically; there's definitely a friendly competitiveness between them that pushes them and keeps the momentum going, and because we're not really a hands-off label each and every release is discussed and sequenced slowly and carefully between us, which is for me the most enjoyable and gratifying part of running the label. I don't really follow the school of thought that labels should take a back seat, particularly with the sheer wealth of tracks these guys produce. I just don't believe that artists are necessarily best placed to judge their own material because they're often just too immersed in tracks after hours and hours spent constructing them to really be able to appreciate them objectively. I think that involvement in the selection process creates a kind of symbiosis between a label and its artists that makes the process of releasing a record more than just a passive transaction.
The same thing sort of applies with David Moufang (Move D), even though he's not based in Manchester. He gave me an archive of a good few dozen unreleased tracks, and there's a long dialogue between us about what we should release and how we should do it. He's very generous with his material, which is really exciting because he's an artist we've admired for as long as I can remember.
The only release on Modern Love that we didn't really compile or adjust in any way was the Deepchord/Echospace album, The Coldest Season, which was presented to us as a finished piece of work and didn't need any tinkering, although we did sequence the 12″ series with Rod and Steve. Its really rare to have an album delivered more or less in its finished form and for it to work immediately on first listen, but that's how it was with that album.
Do you get many demos?
To be completely honest, for a long time we didn't get any demos at all, like maybe 1 or 2 a month. In the last year its definitely changed, I guess we get a good dozen or so demos a week and although we haven't signed anyone on that basis, we listen to everything we get and would be super excited to land something good that way.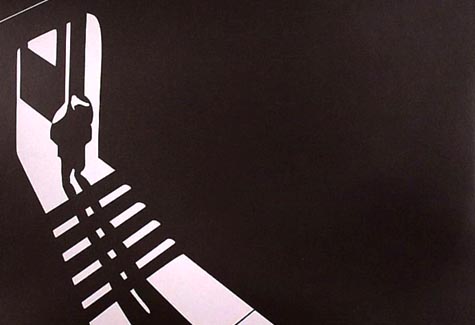 How did you decide on the name Modern Love?
My girlfriend came up with the name. It raised a lot of eyebrows amongst our friends and with people we worked with in the industry back then as "Modern Love" just wasn't very "techno." We liked the idea of that incongruity between the introspective, isolated nature of so much electronic music, and the more open, inclusive association with the name. We definitely didn't want to start another geeky label.
According to many doomsayers, running a record label isn't one of the "smartest" fiscal things to do. How do you keep Modern Love running with sales as they are?
I guess it all depends on whether you're starting a record label as a means of making a living. We've always been a very heads-down group of people, we never go to any industry events or mingle with the right people, we don't have a marketing strategy, we don't advertise. These are all things you sort of need to do if you want people to start taking notice. The financial aspect of the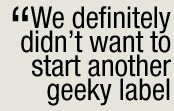 label has never been at the forefront of our considerations because it isn't something that we do full time, and it certainly isn't something we depend on financially. Having said all that, for a long time we were tied into a production & distribution arrangement which didn't really make any financial sense, so at the end of last year we took over our own manufacturing and that has a really positive impact on the level of control you feel you can exert over your own destiny. If mistakes are made, at least you know that you are responsible for them, and responsible for sorting them out rather than feeling kind of helpless. Apart from all that, the artists are still in a position to make good money from album sales, but singles are much more modest, and I would say that touring/DJing generally is a fantastic supplement.
Where do you think are the advantages and disadvantages of being based in Manchester?
For Modern Love the only relevance of our location is our proximity to many of our artists. The fact that I can meet up with Mark, Miles, Gaz and Andy every couple of weeks and run through tracks is the single most important and enjoyable factor as far as running Modern Love is concerned. Manchester is a great place, with a fabulously rich musical heritage, but I don't think that the city itself has offered us any opportunities or given us any attention at all to be honest.
Audio clip: Adobe Flash Player (version 9 or above) is required to play this audio clip. Download the latest version here. You also need to have JavaScript enabled in your browser.
Do you think mp3 blogs like mine hurt the music industry? Do you think blogs have a role in the future of dance music promotion?
I think that mp3 blogs have the potential to offer a kind of viral publicity that is priceless for small labels like ours, and actually I think there's something a lot more immediate and honest about them then so much of what you get in the more traditional printed press. Partly that's down to the process, blogs are a much more immediate medium than, say, a magazine that works 4-8 or so weeks in advance of publication. But also there's a sort of cynicism involved when looking at the more traditional media, there's always the suspicion that reviews/features have been paid for in some way. I'm not saying that the cynicism is justified in all cases, but it's certainly clear that magazines aren't always motivated by a genuine love of and thirst for new music, while with a blog like yours its clear that there can be little other motivation. The only thing I would say is that where audio is offered it should be of a low enough quality to encourage people to buy full versions if they like what they hear.
There is no shortage of labels in dance music. What does Modern Love do to stand out from the crowd?
Hmm, that's a hard question to answer because we don't have any kind of grand plan or guiding aesthetic. I think that there are certain stylistic ticks that really motivate us musically, like a real focus on the low-end production, or melodic subtlety, but nothing is really fixed and things are constantly shifting for us musically. I think we are lucky as the day job over at Boomkat offers us access to music from every corner of the world, in every style imaginable, and I think that makes it a lot harder for us to become musically dogmatic.
As technology advances further, vinyl is moving closer to becoming obsolete to many DJs. What are your feelings on this?
I cant say that I think much about it; from a very selfish perspective there is really nothing quite as exciting or fulfilling as getting a 12″ or test pressing back from the pressing plant, it just doesn't feel like an obsolete or moribund activity.
Do you think the end of vinyl is in sight?
No.
What can we expect from Modern Love in the next year or so?
We've got Claro Intelecto's Metanarrative album out on March 14th, followed by a singles compilation from Andy Stott called Unknown Exception in early summer. We just received test pressings of a one-sided Claro twelve called "Rise" which at the moment is sounding like the most brilliant, fucked up thing he's ever done, sort of like a techno gamelan track which we're super excited about. There's also new twelves from Move D, Pendle Coven, MLZ and Andy Stott lined up for the coming months. Oh, and a sort of sub-label/series called "Hate," but I can't really say too much about that for the minute…