Long before Berlin's nightlife narrative was dominated by Berghain, Bar 25 or Watergate, there was Tresor, a bunker in the city center with a killer sound system pumping out the most uncompromising electronic music known to man or woman. The club opened during the aftermath of the Wall coming down, as a previously divided city reunified and east met west in a post-communist, ecstasy-fueled embrace. Unlike the explosion of acid house a few years earlier in London or Manchester however, tie dye T-shirt and kicker-clad crowds did not get under a groove to the sound of Chicago trax and Woodentops B-sides. Instead, Tresor, situated at the societal intersection of Eastern Bloc bleakness and the giddy excitement of a new world disorder, and, informed by the industrial and post-punk heritage of Berlin, resonated to the sound of new music from Detroit, a relentless, futuristic and inspirational style called techno. It was 20 years ago that the club and label became a European staging post for US techno and in that period, Tresor was responsible for promoting music by Jeff Mills, Blake Baxter, Juan Atkins, Robert Hood and Drexciya to German audiences. In this interview with LWE, founder Dimitri Hegemann reflects on his experiences in Berlin, Tresor's background and history, how the Detroit-Berlin alliance was forged and his plans for the club and label's future.
Tell me about you own background: where are you from and how did you end up coming to Berlin?
I'm originally from Westphalia in West Germany and I first came to Berlin in 1978. Like many other people in a similar situation, like many country boys, I wanted to live in a flat, be in a band, something that was not possible in my small hometown. I was 20 or 21 at the time when I first went came to Berlin. They called me "Dorftrottel" or "village trash." At the time, West Berlin collected all these "Dorftrottel" from all over Germany. I was very much influenced by hippy consciousness and the Woodstock generation. Berlin at the time was like an island, it was this crazy time. I felt that it only became a big city after the Wall came down.
Do you look back fondly pre-reunification Berlin, when the city was still divided into East and West?
Yeah, sometimes I miss the Wall in a strange way, now that Berlin is a city of four million people. Before the Wall came down there was an alternative, people were opening bars, clubs and galleries and I learned so much. When the Wall did come down, all of these subcultures took their chance, saw their opportunities and took over all of these spaces. Now we have all of these creative industries and that attracts visitors. Last year in Berlin there were 20 million hotel stays and 65% of the people coming was due to the alternative culture.
Other cities don't have this kind of cultural strength for a few reasons: The first is that Berlin is so full of space and it's still cheap. You can still survive here on maybe 400 euro a month. Also, Berlin is alive, it's full of crazy, intelligent people, you can do things here, set things up because there are so many creative people here. Companies come here to find clever people and recruit them.
When I first started buying Tresor records in the 90's, I noticed that the releases used to have the word "Interfisch" on them. Perhaps you can explain that as it always fascinated me.
Yes, before Tresor, Interfisch was the first label in 1986 and Fischburo was the first club. We used the word "fisch" (fish in English) because what we were doing was all about moving in different directions, doing different things. So we had this small club and once we had the club, we decided to do some recordings. I had been involved in running festivals in the 1980s and we had bands over like Test Department and Psychick TV to perform. John Peel had picked up on the festival — it was called Atonal — and it became very popular. It was an industrial festival, but it also had great visual presentation. As it became popular, we started to do archives of the music. By the end of the 1980s, we had made contact with Clock DVA, the band from Sheffield because we wanted them to come and play the festival. So they played Atonal and then released some music on Interfisch.
So in essence Interfisch was a precursor for Tresor. How did the label change from releasing industrial to techno?
One day out of the blue I got a call from Jim Nash who ran the Wax Trax label. He wanted to sign Clock DVA for the US, so I went over to Chicago to see him. I was staying with Jim and saw all of these demos he had refused for Wax Trax. The first white label that I picked from the pile just had this 313 number on it, so I called it up and spoke to a guy in a band called Final Cut who had sent the record to Wax Trax. His name was Jeff Mills. So Jeff came over and played the last Atonal festival. It was amazing to hear this new music.

The original Tresor
This must have been when there was great change taking place generally in Germany and across eastern Europe…
Yeah, it was at a time when the Wall had come down and everything was changing. A year later, in 1991, I found an old vault right in the middle of Berlin, so we called the club Tresor, the German word for vault. At the same time, Jeff had developed an organization with Mike Banks in Detroit called Underground Resistance. We were very oriented towards them musically, but what we gave them was how to use a space and put in a kicking sound system. We had found this incredible space, the Wall was coming down, people wanted to party, there was this amazing music coming from Detroit, it was just a unique time with so many things coming together at once."
And as you mentioned earlier, West Berlin had been a magnet for people across Germany who had been trying to escape from conventional society.
That's right. The other thing is that if you were a German citizen registered in west Berlin, you didn't have to do military service as it was under the control of the Allies, so you had all of these people who had opted out of military service looking for something to do.
Tresor was arguably the first label in Europe to make such a close connection to Detroit techno, and one of your earliest compilations is called Berlin & Detroit: A Techno Alliance. Why do you feel that this was the case?
It's true that we became so successful with Tresor and with Detroit artists because we took a chance, we didn't care about anything else at the time. We moved our asses and went to Detroit, met the artists and DJs, none of this came our way by us just sitting around at home in Berlin waiting for it to happen. The other big thing about Tresor was that we acted like a family for visiting DJs. We picked them up from the airport, we brought them out for dinner and they stayed with us. We felt it was very important that we gave them a warm welcome — maybe it was this old hippie idea coming alive again.
But there were parallels between Berlin and Detroit: I flew to Detroit and found a city very similar to Berlin — all the spaces were empty. There was so much space in Detroit. Blake Baxter told me that he thought all the guys from Detroit were hardcore, but when they entered Tresor for the first time, they didn't feel so tough anymore!

Just a few Tresor classics
Apart from showcasing Detroit techno, the Tresor label and club were also very active in promoting the new wave of UK techno producers that emerged in the 90s — artists like Surgeon, Ruskin, Landstrumm and Cristian Vogel. How did this come about?
I called Cristian Vogel. He was involved in a label in Frankfurt, Force Inc, and was interested in playing the club. Don't forget the label was a big promotional tool for the club and we got more and more people to play. Surgeon had a residency at Tresor and he brought in new people like James Ruskin and Neil Landstrumm. They were so young at the time, so fresh. I spoke to Jeff Mills about this recently and I said that after 20 years, this music [techno] has become more sophisticated, not necessarily better, but definitely better thanks to technology. So at that time it was Cristian Vogel, Neil Landstrumm, Ruskin, Regis and Surgeon and they were this whole new wave of UK artists who were playing at the club. But if I am honest, I was more personally involved and interested in the Detroit sound; my favourite was Juan Atkins.
Why was that?
Because in Berlin we were very much influenced by the harder end of dance music, the industrial beats, and not so much Chicago house with vocals. Tresor's first record was X-101. As we were setting up the label, Daniel Miller from Mute called me and asked me to wait as he felt we should work together. We ended up putting out the X-101 record with Mute in Japan and it made the Tresor brand very popular there.
So what happened to the original Tresor club, and why did it shut down?
The club had a temporary usage licence and initially the club only had a contract to open for three months, but we ended up staying for almost 15 years. I feel that the city should have kept the space for the club as it was very symbolic for Berlin.
Do you feel that the new Tresor club captures the spirit and attitude of the old venue?
To take the spirit of a club to another space is very difficult to do and the new Tresor does not have the same vibe. Also, having a techno club in Berlin now is nothing new and loads of clubs have opened since the first Tresor closed. But I still think the new club is the best space in Berlin. It will take a few years, but we will find the right partner and it will encourage young people to do similar things. The building the club is now in is also amazing and I would do an art gallery there on a par with the Tate Modern called the Tresor Modern of course! The space I propose to use for the art can be seen at berlintrafo.de — maybe there is someone reading the article who is interested in sponsoring the gallery space?
The label also seemed to scale back its release activity around the later part of the last decade. What happened?
The label's big problem was when writable CDs came on the market. Gradually people didn't want to buy vinyl anymore and the market has changed. We still push vinyl and even have vinyl-only nights at the club, but there are now too many DJs in Berlin trying to do the same thing and the competition has become much harder. But it is not just in the techno sphere that things have changed: I was recently in the Blue Note jazz club in London and it has become more sanitized, I mean no one even smokes there anymore! In the early days of Tresor, when you were in the club, all you could see were the shadows and the strobe and feel this hard, kicking music.
Didn't the label also have a lot of problems with its distributor?
"We lost so much money when our distributors went bust, and it happened a few times. First it happened with EFA and then with Neuton, and you have to remember at the time we were putting out maybe an album a month and two EPs. So when EFA went bust we went to Neuton and then they closed, the club closed because the city wanted to put up apartments and replace the club and we fell into a hole. There is now a movie about Tresor called "Sub-Berlin." It's a really good movie. I had collected images and material about the club and this guy has put it all together and the result is really good. I mean it's just a story about a club and a label, but it's a story worth telling.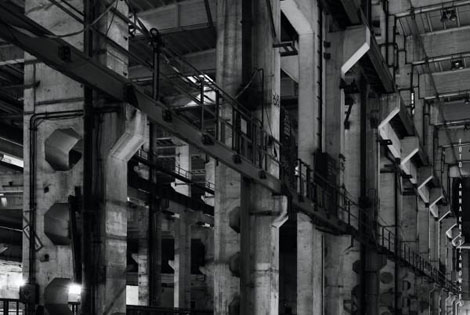 The new Tresor, photographed by Anna Krzyzanowska
You must have seen and experienced quite a lot of eye-opening scenes over the years. Was there anything in particular that stood out?
I was sometimes disappointed by the way certain people behaved and I didn't know how bad show business can be. I was shocked by these money-oriented attitudes. Money was never a serious subject for me, it was never the main issue and it wasn't what Tresor was about. But we found that if you build people up, they go away and that's OK because they usually come back. We have had hard times, but we decided to follow our mission.
The good thing is that you overcame your problems and Tresor is now back…
Yes, they couldn't stop our spirit. We opened the new club in 2007, but it was more difficult to restart the label. We had to find artists with the same spirit and we now have a good, connected team running the label. We work with SRD in the UK, our distributors, and we now have artists like Sleeparchive, Pacou and Juan Atkins releasing material. Our goal is to put out an EP a month and we are happy if we sell 800 copies. I see that vinyl is increasingly becoming a collector's item so we want to invest more in the product, in the artwork. We are under no stress with the label and see it as marketing for the club.
Is the new mix, which exclusively features old Tresor releases, part of this attempt to sell the club and the idea behind it?
Yeah, we try to create this mix of the club and the label, but we always remember where we came from. That's why I am keen to cultivate a relationship with artists, give them good contracts and throw big parties at the club. You have seen the space at the power station (new building) — Tresor could even do a big festival in that space a few times a year. If we can survive in this way, then I am very happy. Many of the big names go away and do their own business, but a lot of them come back. Much of what happened to Tresor was a sad experience, and in the music business, if you are out, you are out, but now we are back.
Looking back on the last 20 years, what do you think was the defining moment for Tresor?
If the Wall had not come down, there would not have been a techno revolution. Techno is all about spaces and the coming down of the Wall was the frame that built the techno revolution. It was a case of the right place at the right time. Nowadays, techno is socially acceptable, clubbing is an acceptable activity — 20 years go, it would have been, "What are you doing?"
Mike Huckaby Reflects On Tresor
Although Detroit DJ Mike Huckaby has never released a record on Tresor, he experienced its seismic impact on techno music. As a buyer for Record Time, Huckaby saw first-hand that the label gave a European platform to producers in his hometown. As a touring DJ from the mid-90s onwards, it was clear to him that Tresor had helped introduce Detroit techno to European clubs and record stores. In this revealing interview, Huckaby explains the role the label played in the development of techno; how the club pushes its visiting DJs to the limits and why, despite the growth of electronic music's online community, the location-specific Detroit-Berlin alliance is still so important.
First of all, how did the idea for the mix CD come about?
It was a project that I brainstormed with Tofa from Tresor when I was down in the club one night. I just happened to be there and he just happened to mention to me that the 20th birthday was coming up. I said it would be a shame if they did not produce a compilation or a mix, so right on the spot I said I'd be interested in doing the mix and doing it as a Berlin-Detroit connection thing. There are some vinyl collaborations and Pacou is doing some records as far as I know.
You were already DJing and working in the record store when Tresor started. What was your involvement with it?
I played in Tresor over the years. I played there for the 1997 Love Parade, or it could have been earlier, but I just don't recall. I've seen the development of Tresor from the other side, from the city of Detroit. I saw it first had as a DJ and from working in the shop (Record Time), buying and ordering Tresor releases for Detroit DJs. From day one, the links were there. I was touring a lot in Europe and Germany in particular during the mid-90's, so I was picking up on a lot of music that was coming out on labels from Europe.
Was it somewhat unusual for a European techno label to be big in Detroit, given that artists from your hometown were becoming well-known all over the world?
I mean, Detroit always had steady European influences from Kraftwerk and Italo Disco and even Italian house, so we were no strangers to music from Italy and Germany.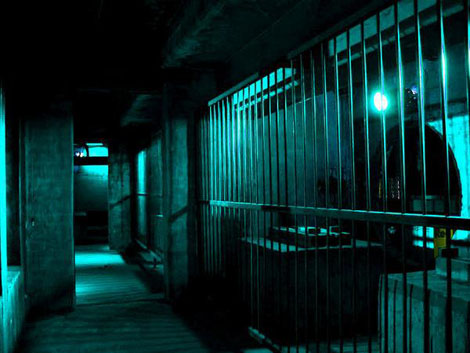 Tresor photographed by Rick Kay
How come you never released a record before on Tresor?
That's what we're discussing now as a result of the compilation, it's something that should have happened a long time ago. I don't understand it myself. Maybe because I wasn't releasing hard techno, it's also a factor; maybe my music didn't have an appeal for people who were fans of the label.
How did the tracklisting for the mix come together? Were you given free reign over the licensing? Also, do you think that the mix marks something of a departure for you as a DJ?
I could only use the tracks that were available to be licensed, so the final mix is a result of that. It presented a lot of limitations, but the tracks on the mix are a lot of what I had played and bought for the shop. I always played a lot of techno from long ago, it's good to be versatile as a DJ. I can't dictate what the crowd tells me to play and I think that I do versatility better than anyone else. Most crowds these days want to be taken on a journey, but that's the point I want to make. Sometimes you don't see a huge difference between the house floor and the techno floor at Tresor, and that's the same with many clubs in Germany. Tresor books deep house DJs, but they like to have people who can accommodate both floors. Sometimes it's a bit too much of a spillover, but Tresor has always been known to be a hard techno club, so when they invite house DJs to play there, they expect them to accommodate and switch. Some fail miserably and can't handle the crowd; you can only go your own way in as much as the crowd gives you the capacity to do so. It seems the definition of the DJ has changed and I have seen DJs get eliminated, overwhelmed by the reaction of a crowd.
Do you think that the club still caters for a crowd looking for a harder sound?
Tresor is for the younger market, but they have a definite market. They also have the history, but there is still a demand for that type of music. Tresor have been known for that type of music and they are especially known for it especially over the past few years as the main types of music have been deep house or mnml. Tresor survived without compromise, which says a lot about them.
Did the records you chose bring back a lot of happy memories?
Yeah definitely, a lot of these records have a lot of memories, including memories for me. I mean, you talk to anybody in Detroit who was around in the mid-90's and all of these records are easily recognizable to people from that time. Tresor is like an institution — even the youngest raver knows about Jeff Mills.
Do you think that Tresor was instrumental in getting Detroit techno known to the wider world? How much do you buy into this idea of the Detroit-Berlin connection?
It is debatable as to whether Detroit techno would not have become known outside of the Midwest if it wasn't for Tresor, but I do know that it made Detroit known everywhere eastwards of Berlin. When you talk about the Detroit-Berlin connection, there is Hard Wax and Tresor on the Berlin end. At the other end of that connection at the time was the position I was in at Record Time and artists like Underground Resistance and Mike Banks, Alan Oldham and Blake Baxter. They were the people in Detroit who first had the connection with Tresor. Alan [Oldham] was steadily releasing records, a lot of records on Generator, he was doing a load of gigs in Germany and he was doing the artwork for Djax, so he was permeated in that scene. Blake was also releasing a lot of classic techno records at the time, so he was heavily involved too.
Do you think that the relationship still exists?
Yeah, the connection continues. A lot of labels in Berlin get Detroit artist to release or remix for them and Detroit DJs play over in Berlin a lot. It goes through phases and up and downs, but Detroit music is still very much in demand in Germany.
But surely the availability of music in digital formats negates the need for location-specific relationships — does it really matter what city you are from?
The fact that a guy in Tokyo can find a track in minutes says more about iTunes reshaping the music industry, it has more to do with it having an impact on record stores, that a corporation can stamp all over the industry. I mean, vinyl is still the only format that people are buying legitimately.
Does this tally with your own experiences at Record Time?
"My tenure at the record store came to a terrible end. After 14 years I was told all of a sudden that my job was gone. I thought it was the end of the world, but that wasn't the case. Vinyl sales may have gone down, but it's growing in importance. If there are 40,000 releases every week, the only way for an artist to get known is by a vinyl release — otherwise, by the end of the week the listener is overwhelmed by all the digital releases.
So you think there are too many digital releases out there?
To be honest, the future of digital music is fucked. No one is buying music from these download sites like Beatport. I can't say for sure, but these sites probably aren't making any money. The future for major labels is also fucked as they do simply not realise that the resources for distribution, merchandising and stocking the product, all these things have been diminished. Digital is a fucked format; it's not the solution, and I can say that for definite about digital.
If digital has no future, then what's the alternative?
Some experts believe that the future of music will see it return to a scenario where people want to hold the music in their hands. Anyway, the earth will not be a silent planet, music will never cease to exist. My job is to remain creative and I know that I will live through all of this shit. I'll never forget that Cliff Taylor from Buy Rite told me that if you can stay away from the anxiety-driven aspects of the music industry, you'll be fine. The anxiety aspects are all to do with the digital side of music.
Back to Tresor, what is your upcoming release like? Have you changed your sound to fit the label?
It'll be a fine balance between both; the tempo will be a bit faster than the house sound I am known for, at least that's what I'm striving for with the release. It'll be one EP for the time being.
Have you only agreed to one EP because of your methodical approach to music-making?
My rate of production has become significantly faster these days, but I still want to focus on the strength of the release and would prefer to put out a release when it's ready. I mean you have guys who have 20 EPs out and no one knows about them. Everything is ass backwards these days. [laughs] You have 20 EPs and no one knows about you? How can you consider yourself an artist? It has always been a qualitative approach for me. How can you justify a quantitative approach if no one has heard of you? It's like a lottery approach to music-making: "If I put out 20 records, maybe one of them will be a hit…"

Outside Tresor in 2004
What are your memories of Tresor during the 90's?
During the Love Parades of the mid-90's, Tresor was the club to go to. If you were touring in Germany, it was the club to play at, especially if you were from Detroit. At that time, hard techno were not dirty words, in fact it was revered, it was a force to be reckoned with. E-Werk was even harder and faster, that club started where Tresor left off. It was a great, great time.
Do you look back on this time as a golden period for Detroit techno?
Yeah, you went to record stores and you got the feeling that Detroit was really influencing electronic music in a major way. It was the force that was driving the club, and it made me feel proud that records from Detroit were driving the club. When Tresor releases came into the store in Detroit it was like mania, you could just put them into people's hands, they didn't even listen to them, they just bought them. People in the store would buy The Extremist (by Jeff Mills) or a Rob Hood record without listening to it, or they'd quickly hear just one track on a doublepack like Waveform Transmissions (also by Mills) and they'd want it.
How do you think that Tresor in its current incarnation compares to the club in its original form?
Tresor nowadays faces a lot of challenges in terms of surviving as a club and as a label. It has huge challenges because of the differences in musical tastes nowadays. A lot of Germans have become more pacified in their musical tastes and also in the energy they use to express their personalities. When Tresor started, the Wall had just come down and the people going to clubs were expressing that crazy time. It is in this time of upheaval that Tresor has its roots and foundations.
But surely the fact that it stuck to what it knows is positive?
The good thing is that you still have a crowd who support that kind of music. It may be a smaller crowd now than it used to be, but the fact that it's appealing to younger people is a good thing. Tresor needs to stay true to its roots and step up. Nowadays you have a club like Berghain which is as interested in booking DJs like Patrice Scott and myself as much as Tresor is.
You spoke just now about Berghain; irrespective of the club, do you view Berlin gigs as pivotal to what you do?
Germany is the place where the fittest survive and Berlin is the capital of electronic music. No one who is making an impact in electronic music will not pass through there at some point. Germany and Berlin as a city are the most influential places to play, and are where you can develop your stamina as a DJ and develop strong skills. You are often playing longer sets there or performing in the morning or very late at night, sets that are unheard of in the US. I have found a lot of new skills — endurance and being able to program music into your sets at extremely unusual times of the day. "
Are these skills needed at Tresor or do others apply?
At Tresor, you learn the ability to entertain a crowd. You also need a lot of variety to play at Tresor. You have to step your game up, you will have people coming up to you telling you to speed it up, to play harder and faster.