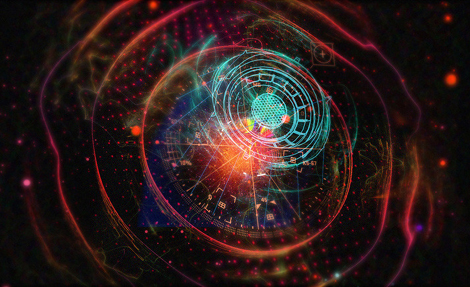 Dave Huismans spent most of the last year exploring broken house and garage under his A Made Up Sound moniker, an active streak that made his dubstep-oriented 2562 project look all but dead in its tracks. It turns out the prolific Dutchman was just biding his time, and 2011 sees him launching both a new imprint, When In Doubt, and an entire new album as 2562. Preceded by a twelve-inch containing "Aquatic Family Affair" and "This Is Hardcore," the new material has Huismans diving back into the cruel mechanical whiplash of his second album under the guise, Unbalance. But for Fever, that album's melodic Detroitisms are mostly replaced by incomprehensible sounds that swim their way through the tracks crossing a gauntlet of filters and effects. The two teaser tracks felt heavier, harsher, and more ferocious: 2562 was back with a vengeance.
Audio clip: Adobe Flash Player (version 9 or above) is required to play this audio clip. Download the latest version here. You also need to have JavaScript enabled in your browser.
But when you put Fever on for the first time, it becomes clear that the differences between it and Unbalance are even more drastic than the teaser would have you believe. The album begins with the extremely odd "Winamp Melodrama," where what sounds like boisterous horn hits are lined up like dominoes in extremely tight quarters and knocked over in one fell swoop. The truth lies somewhere in there: Fever is an album composed entirely of classic disco samples. What initially might seem like a desperate gimmick quickly proves an astonishing feat as Huismans goes on to construct some of the weightiest and most unforgivingly punishing dubstep in a long, long time. The samples employed are microscopic, only hinting at their true origins occasionally; even what are clearly horns on "Melodrama" are rendered anonymously metallic, far-flung from their origins in warm, pulsing disco.
Huismans takes the odd soundboard as far as it can go, slowing kick drums until they physically tear apart on "Juxtaposed" or building a Ministry-caliber industrial nightmare on "Flavor Park Jam" (those looking to make frightening, macabre dubstep could learn a lot from the latter track). The result is a record that feels sonically unified while philosophically diverse, a concept album free of the caged haughtiness that so often comes with concepts. As the record bangs along things get messier, and at the tail end Huismans turns his sights onto techno, turning out a lumbering Godzilla with "Brazil Deadwalker" with a four-on-the-floor kick heavy enough to knock dancers off their feet. Followed by the short jackhammer sadism of "Final Frenzy," it's a brutal ten minutes that fully realize the violent potential of Huisman's work here.
Audio clip: Adobe Flash Player (version 9 or above) is required to play this audio clip. Download the latest version here. You also need to have JavaScript enabled in your browser.
The fascist functionalism borders on dissolving Huisman's crucial personality, but the loose ends are tied up with the album's closing title track, a leaping number full of endlessly layered breakbeats, whirring "chords" and strange crunching sounds, all working together to pound you into submission while cooing you into reassurance. That's sort of what Fever does in general; even as he contorts disco into techno horror, the sheer exuberance of the source material shines through in the brilliant chrome surfaces and endlessly inventive arrangements of 2562's fantastic third album.