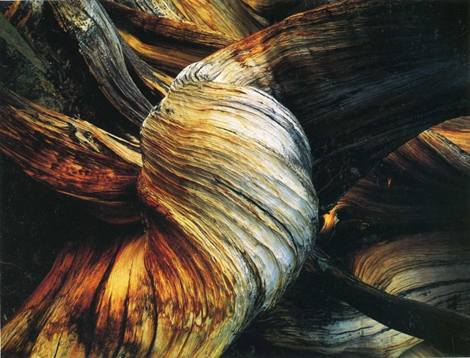 Axel Boman's first album starts out softly, almost wispily. Undeniable jams await on the album's second half, and it feels like the gradual introduction is a way of getting listeners to lean in and acquaint themselves with his unique production style. Boman prefers to falter, to let patterns taper off when you expect him to go for the jugular. When his samples bubble up into cohesion again, it's uniquely effective because he's sidestepped the obvious, strident impulse to crack listeners over the head with his choon stick. Family Vacation seems to chart a canny path that touches on the cozy, almost sleepy deep house of Hamburg's Smallville label, DJ Koze's all-embracing eclecticism, and Daphni's fourth-world club music, but it's unmistakably the work of a producer creating his own vision of house music from the inside out. The formal aspects of the music are just a jumping-off point for Boman, whose art-school background leaves a distinct stamp on Family Vacation — little here is a given.
Audio clip: Adobe Flash Player (version 9 or above) is required to play this audio clip. Download the latest version here. You also need to have JavaScript enabled in your browser.
"Can't Find It" is the album's introduction, a protean stew of decaying piano notes, the neon hum of a nervous string loop, and a wide assortment of incidental noises that Doppler their way across the stereo field just once. There's lots of space within and between the sounds, as Boman revels in tones and arrangements that simulate the kind of natural acoustic space that's uncommon even in sample-based house music. In between "Kings & Emperors"' featherweight patter of hand drums, though, there's a slew of impulsive modular squeals, suggesting what a Dan Snaith record on Workshop might sound like. The synth never takes the main stage as it does in Daphni's music, though. It's content to provide the sparks in the rolling dust cloud of arrangements that aren't afraid to flirt with formlessness. Indeed, the album's most outward cut, "Hello," trips more than it pounds, creating drama by going quieter and truncating samples at key moments, just as soon as we've learned to expect them.
Family Vacation is a different beast than Boman's 12″s, and he clearly enjoys stumbling and slurring more than the briefer format allows. "Klinsmann," from his Black Magic Boman EP, sounds like a total belter next to this album's sketchy "Let's Get Nervous," which hardly lets its vocal sample complete a syllable among the synth interjections and roughly chopped drums. Where the first half of the album focuses on the amount of weird funk Boman can wring out of his sampler, the second half conveys his slightly twisted idea of pop, with tracks like "Barcelona" and "Bottoms Up" revolving around earworm-worthy melodies, with the drums providing somewhat straightforward support.
Audio clip: Adobe Flash Player (version 9 or above) is required to play this audio clip. Download the latest version here. You also need to have JavaScript enabled in your browser.
Family Vacation isn't out to make a statement, and it goes about its business unassumingly enough. But the way the album's strength derives from its flexibility — the way it whispers where others would shout, the way it's happy to ignore the received wisdom about how dance tracks should sound or function — rather than straight-up, compressed force is worth considering for anyone who doubts that house music is lacking for innovation. If you don't have a dog in the fight, it's just wildly enjoyable for what it is.