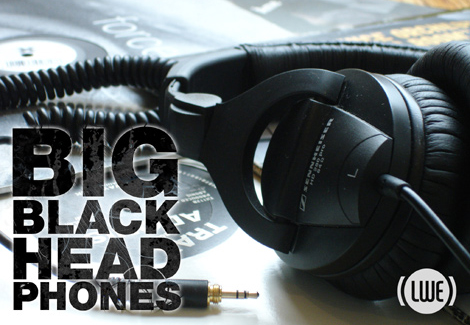 When I bought this 12″ back in 1996, I had no reason to believe it was anything other than a release by early Chicago house producer Joe Lewis. He had already released under that surname variation on his own Target label a decade earlier and had accumulated three releases on Relief. What I didn't know was that Lewis had come into possession of these four tracks by way of a trip to the UK, during which Jaime Read gave him two DATs of music with the understanding they would be handed to Relief on his behalf. The truth of which was never widely recognized, allowing further releases of more of that music on Basement 282 and a retrospective album on Peace Frog years later. I had heard rumors of this fact for several years but never got full confirmation until researching for this review. In addition to a thorough telling of its history on Discogs, Read has made his regrets and frustration known publicly: "I gave Joe Lewis my DATs when I was young and naïve, so there is an expensive lesson learnt. Shame there's no music journos with any bollocks." But if you can put this release's ignominious underbelly aside, there is music contained within that deserves celebrating.
Audio clip: Adobe Flash Player (version 9 or above) is required to play this audio clip. Download the latest version here. You also need to have JavaScript enabled in your browser.
"Touch Me" starts this release off with a Rhodes chord seesaw before dropping a shuffle beat and punchy bass line that sounds like it should have been offered with 3-D glasses. From there a mysterious atmosphere goes to work as echoing voices and a spectral vocal harmony emerge, making a fitting companion to the melancholy keyboard melody. Read's DNA is all over "Flyin' High," as a layers of keyboard sweeps unfurl like a new day's sun, giving forth to cascading synth melodies. But it's done at a swift pace with firing snares and 808 kicks, reminiscent of his "Who's Listening" release as Wookey two years earlier. The B-side lead in "Candle Light" wastes no time, diving into a thick chord progression and a galloping rhythm comprised of frantic 909 percussion elements. But amid the rhythm strata Read builds an equally engaging arrangement of piano lines and jazzy synth runs that bring a buoyancy and warmth to the track. The 12″ ends covering similar ground with the introspective house turn of "Snoopy Dancin'." Where this differs though is through Read's willingness to let his influences speak loud and clear. The kinetic piano refrain and sub bass crawl are at the central core of the house swing, and with the sparkling keyboard strains and lilting synth trumpet the track takes on characteristics of an era in house past but not forgotten.
Audio clip: Adobe Flash Player (version 9 or above) is required to play this audio clip. Download the latest version here. You also need to have JavaScript enabled in your browser.
From the beginning Read wore his passion for Chicago house music on his sleeve. He has continued to release under the L.H.A.S. moniker (short for Larry Heard Appreciation Society) and even today his Myspace music player features tunes that wouldn't have sounded out of place on Jack Trax, DJ International or Trax back in the day. But with output coming sporadically and nothing the last three years, it's hard to tell if the "Joe Louis" releases haven't soured Read's outlook on music production. With any luck he'll read these words and realize that his music has been missed and we won't be fooled again.