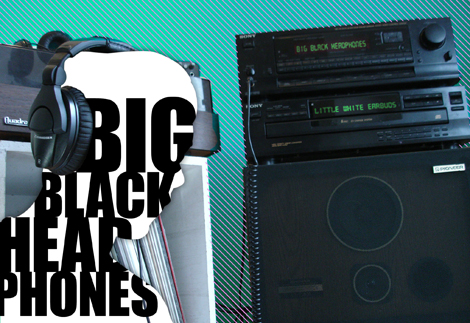 [Perlon]
Between the two of them Markus Nikolai and Thomas Franzmann are responsible for a dizzying number of pseudonyms and musical projects. Their most successful of course is their long standing label, Perlon, which has for thirteen years and counting been setting the benchmark for minimal house and techno. As Pile they released several different versions of their Modern album, but only ever released one dedicated twelve, the Perlipop three tracker from 1999 (though they were also individually or partly credited with every Perlon release up until that date, bar one).
Audio clip: Adobe Flash Player (version 9 or above) is required to play this audio clip. Download the latest version here. You also need to have JavaScript enabled in your browser.
The sound of the EP, particularly the title track is very indicative of the time and the ethos of the label. Deeply rooted in house music, Perlon were offering a dry, reductionist theory on the genre while losing none of the feeling or swing. "Perlipop" epitomizes this crossover with a regimented percussion sequence that takes a good four minutes to acquiesce into rounded keys, a looser groove and a throaty husk of vocal. For its frosty beginning, "1 Of Those Days" straps on a warm dub house rhythm, Keith Denis' rich, spoken timbre about the inclement weather in Seattle adding further heat despite the subject matter. It is the most minimal of the three tracks, using the sparse percussive accents to develop an identifiable groove, eventually adding simple, soft, reverberating pads and muffled, shimmering chimes to round off the track.
The version of "The Spirit" which appears here is remixed by Bernd Maus under his Innervision moniker, though no official release was ever made of the original. If you were lucky enough to attend the Perlon five year anniversary at Panorama Bar in 2002 then you might have been handed one of 500 copies of a 7″ containing the track backed with the equally impossible-to-find Thomas Brinkmann and Markus Nikolai track "Florida." Though the original crafts a summery, laid back vibe that would have been more at home on the Compost or Sonar Kollektiv label from that time, the Innervision mix is the keeper. Chords as wide and bright as the blue horizon stretch over the slow paced arrangement, utilizing small parts of the original vocal to create a beautiful refrain. True testament to a classic release, this could be released today and hit just as hard.