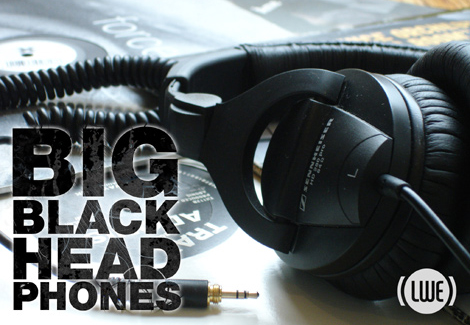 There have been plenty of Detroit techno compilations over the years; True People would probably rate as my favorite for its sheer comprehensiveness and myriad pieces of vinyl, though its spot at number one has often been contested in my mind by this compilation on Astralwerks which came out the same year in 1996. Packed with ten tracks of exclusive material from the creme of Detroit's third wave of techno producers, it showcases their many different sides, from deep and hypnotic through to raw, jacking soul and clinical, electro funk. Though many of the producers on the album were familiar to me already, there were others like Ectomorph, Will Web, and Mode Selector I was discovering for the first time. Throughout it all can be heard strains from their mentors mixed in with the new directions in which these younger guns were taking the music.
Audio clip: Adobe Flash Player (version 9 or above) is required to play this audio clip. Download the latest version here. You also need to have JavaScript enabled in your browser.
Claude Young's "Impolite To Refuse" has all of the right Detroit elements to start things off with spatial, ascendant pads, rhythmic, pulsing percussion and hypnotic melodies that segue beautifully into the lush tones and spiraling grooves of Sean Deason's "Vortex." Stacey Pullen's "8th Wonder" under his Kosmic Messenger guise is typical of his work at that time, with densely packed layers of Detroit funk piled on top of each other offset by an ethereal set of strings. K. Hand displays her signature brand of suspense-filled techno with "Come On Now Baby," a jacking cut that owes as much to the tracky style of Chicago as it does to Detroit. Her use of repetitive female vocal samples over relentless, piercing strings and hard edged rhythms was something she used to great effect in other tracks of hers in the late 90's but this is probably one of the best examples of that work.
Audio clip: Adobe Flash Player (version 9 or above) is required to play this audio clip. Download the latest version here. You also need to have JavaScript enabled in your browser.
Shake's "Sandblaster" completely blew my mind the first time I heard it on this album and whenever I drop it in a set to this day I always get people asking about it. It shimmers into life with heavy, leaden kick drums smothering a corrugated rhythm and staccato snares, accenting the middle ground between Detroit techno and bass. Its unabashed piano house melody is the alchemical moment that ties in the heaving bass, throaty ahhhs and arpeggiated synths. It also marks a transition in the compilation as it heads towards the darker side of Detroit, with spare late night electro coming courtesy of Ectomorph's "Insert Another Data Disk" and Will Web's humanoid-popping vision of the future on "Life On Tek." Alan Oldham under his DJ T-1000 guise, who also provided the artwork for the sleeve — as he did with many of the Djax sleeves around the same time — takes things back to a raw track-based funk with "Solid Signal," where Terrence Dixon gets ethereal and industrial at the same time with reverb soaked trip into past-bedtime techno with "Midnight Hours." Time has not dulled the shine of this release in the slightest. Captured here is the raw, uncompromising sound of a new generation of producers who, steeped in the legacy of those who came before them, forged new pathways and beginnings into the sound of Detroit techno and beyond.
Audio clip: Adobe Flash Player (version 9 or above) is required to play this audio clip. Download the latest version here. You also need to have JavaScript enabled in your browser.