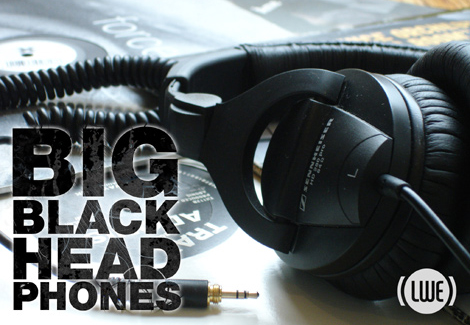 Although Russ Gabriel's Ferox Records label counted the brutal acid of Affie Yusef's Acid Waves and Christian Vogel's raw, radium techno debut, the Narco Synthesis EP among its first releases, there were always Gabriel's own productions to even out the tone of the label. Though he got his start producing breakbeat and hardcore as Sub Oscillator, under his own name his love of Detroit house and techno, jazz, funk, and ambient music became more ingrained in Ferox releases as time went by. The second artist compilation on the label from 1998, five years after its inception, brought all of these influences together and still stands today as a fine calling card for Ferox Records.
Gabriel appears twice on the compilation, first with his remix of Carl Craig's "At Les," then with his own track "Finally It's Time (Part 2)." His treatment of "At Les" is a more subdued and for my money much better take on the track than Christian Smith's from this year. Tapping in to the jazz roots of the original, Gabriel adds flourishes of Rhodes keys and marimba, giving the track an organic counterpart to the synthesis of the bass line and main melodies. "Finally It's Time" is a more experimental track, which comes across as too busy and along with Aubrey's "Blue Lick," which feels poorly mixed, stand as the weakest points on the compilation. But everything else on here still makes for decent listening some twelve years after it was released.
Norwegian producer Bjørn Torske's "Don't Electric Shock Me" is a perfectly executed study in Detroit broken-beat techno, sounding like a follow up to the tracks on Carl Craig's Crack Down EP as Psyche. The squeaky-pulley noise that creeps into Stasis' "Express" has the effect of repeatedly pulling you back into the melancholy, spiralling groove he creates. Mark Broom and Dave Hill have produced together for the better part of ten years as Rue East, usually dealing in hard techno, though for this sampler they took an introspective route with the thoughtful "Around The Corner." Slight orchestral stabs accentuate the circuitous groove that forms the basis of this track, changing very little but remaining engaging for its full length. Max Brennan's "Sirius At The Pier" closes out the compilation, once again dipping into the jazz and house side of the label, using vintage synths and again all of the familiar tropes of Detroit techno these musicians were all inspired by. Ferox seems to be on hiatus again after briefly reappearing in 2007, though amongst their forty EP releases and eight albums they undoubtedly produced some high quality music.