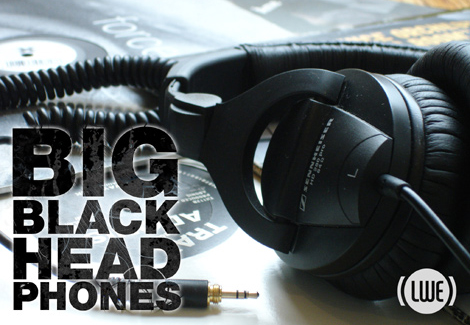 NSC 1-4 is the first release in a series released by and dedicated to the National Sound Corporation, a seminal Detroit business which, since its 1989 inception, has cut thousands of records by local artists. On some small level, the compilation seems potentially forgettable, the kind of venture for which producers might phone in performances. More than ten years after its 1998 release, however, it remains a testament to the relationship between NSC and Detroit techno's luminaries. Anthony "Shake" Shakir, Underground Resistance, and Kevin Saunderson feature here, all turning in productions that fit neatly within their respective catalogs.
Shake's "NSC Tracker" is a dense, unrelenting web of percussion, stabs, and effects, and one has little choice but to submit and attempt to find some sense in its maze. After a good six minutes of confusion, slow, brooding pads momentarily creep out of the mix, in what has to be one of the sliest uses of pads in any Detroit techno track. The whirlwind drum programming makes total sense after their entry (and subsequent swift departure), suddenly transformed into some kind of future drum circle rite. Shake's other two entries are comparatively spare. "Foundry" is a fairly true-school minimal techno track. As its title suggests, an industrial influence is at play, largely in the shrill effects that provide its backdrop. "Landing, Surveying," meanwhile, pits a repetitive but engrossing drum pattern over quietly droning background atmospherics.
"UR-046," Underground Resistance's thunderous contribution, was originally meant for their label. It's delivered with typical UR stealth, a crisp futurist electro track composed for piloting high-speed vehicles. A discombobulated arpeggio (bearing more than a little resemblance to a banjo) figures prominently, occasionally lapsing into spacey, Millsian interludes. Kevin Saunderson's "Talk to Me" closes things out. Some cursory Internet research confirms that listeners have been lukewarm on this one, and truthfully, it's easy to see why. Smudgy and spirited, it could be a basement Inner City demo, but it's Jazezta Thompson's tone-deaf vocals that really push things over the edge. If you're a fan of amateurish dance vocals, you might find her contribution endearing (I do). But it's hard to deny she erases most of the urbanity Saunderson brings to the production, keeping the track firmly in the realm of novelty. As a whole, NSC 1-4 is a varied but bounteous set, and shouldn't be missed by Detroit enthusiasts.