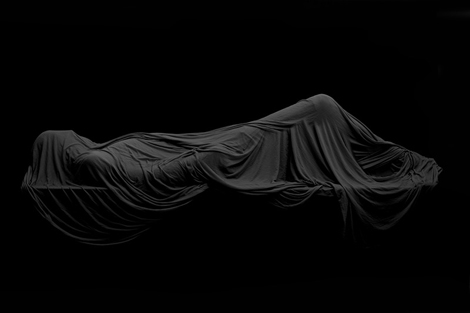 Photo by Nicholas Alan Cope
It's been a while since we've heard from Future Times, the D.C. home of Maximillion Dunbar and his Beautiful Swimmers, but the wait has certainly not been intentional. Anyone with even a cursory relationship to the record pressing industry in the United States knows it's been a complete shitshow throughout 2013, with major labels clogging up plants with another ten-thousand copies of Beatles reissues in effort to capitalize on the current "vinyl resurgence" as just part of the problem. Among others, Future Times have been hit pretty hard — their whole 2013 calendar has been shifted well off track — but records are finally starting to see the light of day. Their first for 2013 comes from Kansas City's Huerco S. Mister S. has been one of the more intriguing and prolific figures to emerge out of the Opal Tapes stable so far, and while his take on sludgy, weirdo house may owe a little too much to Kassem Mosse, his records and cassette tapes thus far have hinted at big things to come. Apheleia's Theme is that big thing.
Audio clip: Adobe Flash Player (version 9 or above) is required to play this audio clip. Download the latest version here. You also need to have JavaScript enabled in your browser.
"Apheleia's Theme" is a simple enough track, right down to its list of ingredients: blunted sledgehammer kicks, shuffling hi-hats, buoyant bass line, and a two-chord synth line. Like any good dish, however, it's all about the quality of those few ingredients, and when deployed as masterfully as in "Apheleia's Theme," they all add up to something so much more than the individual parts. Huerco rides out his hazy rhythms for a solid nine minutes, slowly introducing maybe a pad here or a ride cymbal there, but never deviating from the very good thing he's got going on. The B-side offers up some fine cuts as well, courtesy of the strange narration and percussive oddities of "Ausschachtung" and sunset rocker "Cercy," both of which make Apheleia's Theme a strong record from top to bottom. But really, it's that A-side which you'll keep coming back to again and again, and that you'll probably be hearing a good deal this summer.