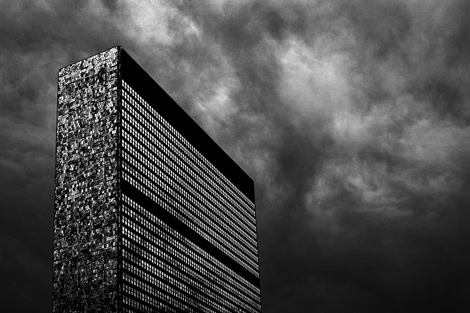 Photo by Nicolas Alan Cope
In 2006, Terre Thaemlitz (aka DJ Sprinkles and several other aliases) released Routes Not Roots, an album on his own Comatonse label under the name Kami-Sakunobe House Explosion K-S.H.E, or K-S.H.E. for short. Being a relatively tiny label with limited runs it's an album not exactly easy to come by, and admittedly I myself haven't heard the entire thing. But now French house label Skylax is endeavouring to reissue the K-S.H.E material in a series of newly-curated vinyl EPs and later on CD. It's an excellent move on part of the label and Thaemlitz, because as stepping stones towards as the landmark DJ Sprinkles album Midtown 120 Blues these tunes need to be heard.
Audio clip: Adobe Flash Player (version 9 or above) is required to play this audio clip. Download the latest version here. You also need to have JavaScript enabled in your browser.
The music written and produced as K-S.H.E is essentially deep house akin to the music released under the DJ Sprinkles banner, though where that LP was often papery thin and soaked-through with melancholy, the beats on House Explosion I are built solid and confident. "Down Home Kami-Sakunobe" coasts on lush pads and gentle drums before Thaemlitz introduces waves of pure, compressed heat in the form of rousing violin riffs that set the track aflame, infusing each layer and element with an irresistible, contagious energy. Contrasting downbeat pads with lively, syncopated percussion, "Double Secret (Dub)" sounds almost cheerful, uplifting even; then the vocal sample is wedged in, dragging things down about twenty fathoms. The song's tense and surprising push-and-pull between moods is arguably more effective than any simple downtempo number could have been, and it's a testament to the Thaemlitz' craft: this goes far beyond dance music, layered with innumerable themes and motifs, both unspoken and unspeakable. On the flip, the 12-minute "Hobo Train" sounds even closer to Midtown, its dust-caked drums, spare atmosphere and rousing vocal sample sounding like that album's precursor — and considering that album was a masterpiece, this is no small feat. Re-releasing obscure material can often bring up questions of necessity, but there's no doubting how essential the K-S.H.E material is, providing the once-missing-link in Thaemlitz' enigmatic persona as well as an early clue to the late-2000s deep house movement.