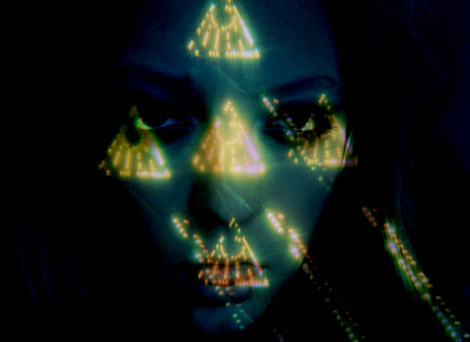 Bulgarian producer KiNK has been an oddball jack of all trades, finding success with styles as disparate as squelchy acid and hands-in-the-air synth rapture. If Strahil Velchev can do anything well, it's adapt, and his partnership with Londoner Neville Watson has seen him find success in an old-school-tinged house outfit. Their latest for Rush Hour sub-label Hour House Is Your Rush is no different, continuing in the vein of retro-but-not-derivative house of tracks like "Inside Out."
Audio clip: Adobe Flash Player (version 9 or above) is required to play this audio clip. Download the latest version here. You also need to have JavaScript enabled in your browser.
Like their previous work, "A Saturday In November" throws deliberately dated sounds into modern configurations: the bass line grumbles like classic house and the drums are just a little dusty, but they jump and skip in a pattern that recalls any number of garage-reviving producers in the UK at the moment. Couple it with lush synth touches and frantic arpeggios and you've got a winner; throw Hercules & Love Affair singer Kim Ann Foxmann on top of all that and you've got a near-anthem. The lyrics are your perfunctory collection of house catchphrases, but her reverb-enhanced voice carries the right amount of diva detachment and gentle force to slot it alongside any classic track.
The equally tasty dub mix exposes how loose and springy the track actually is, emphasizing its 2-steppy shuffle and playing with the virtual drum kit like a kid banging on pots and pans. This sort of intentionally classic-referencing house can often sacrifice the fun-factor in favor of staid stodginess, but as usual Velchev and Watson don't forget the importance of actually dancing. You've heard all of these elements — and probably lyrics — before, but arranged this brightly, colorful, and propulsive it ceases to matter at all. There's no lack of fun here.