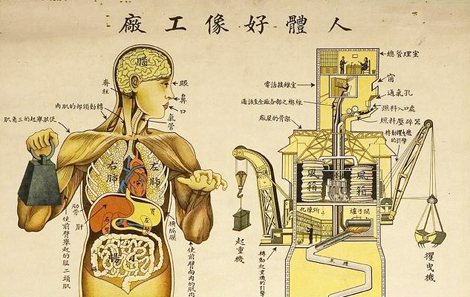 [The Trilogy Tapes]
(Buy tape)
Listening through much of his output over the years, it's evident that Matteo Ruzzon, alias Madteo from Queens, New York City, has been steadily expanding his musical topography. With each successive release, we have witnessed him gain more confidence in his mercurial signature sound, connecting the dots between deeper shades of house and counterintuitive abstract beats. And by carefully picking labels for his unconventional brew of influences, ranging from Detroit techno, Italo-disco, and especially hip-hop, he has amassed quite a following among the electronic music cognoscenti. His latest release, the TTTree Low G. Tapes: Mad Dip Revue tape for Will Bankhead's The Trilogy Tapes will surely continue to expand this fanbase.
Side A starts off with a thumping downtempo beat and precise bass interventions, giving the impression that Matteo is in complete control, tweaking parameters and dropping house elements into their assumed position. But as time passes and the breaks roll over into glimmering synths and restless vocal sprinkles, he begins to shift the percussion around like a child might, putting snares where there should be kicks — changing our perception and revealing secret rhythms — just to see if the music can stand on its own. What seems to be the first track then slowly dissipates into grainy fidelity, skipping unevenly back to the start after a number of bars, and the author's presence becomes quite hard to detect. Chanting reflections take over, slowly circling around a crackling flow of previous by-products: five minutes of thoroughly hypnotic clunk and clutter, which finally solidifies as a victorious deep-house groove. But even when the second track reaches complete straightness, Madteo's off-kilter sensibility remains intact, as if he's escaped that conception altogether, spawning an uncompromisingly menacing closing beat.
Most of these tracks pretend like they're just snippets cut from one of his studio jams rather than discernible sonic entities in their own right. Side B, however, manifests a more discrete structure. That side begins as a colorful merry-go-round built around an irresistible groove anchored in dense mixes. The leading synth motif is a tightly arranged but loosely played rhythmic mosaic, offering a joyous, swirling performance. The next two tracks represent a far darker affair, and as scissoring beats drift through yet another viscous, disorderly stereo picture, they finally reveal Madteo's greatest strength: the uncanny ability to turn vocals into complex textures of the unconscious. Digging through multiple voices that refuse hierarchical organization, he barely forms a pattern, managing to open an indefinite potential for patterning itself. All in all, the Mad Dip Revue tape further reveals its author's deep understanding of sound itself, which is at the center of his singular inner universe. It may be just a point of reference, and the way it appears — its timing, its placement — is actually not as important as what it refers to. It's a demanding listen, but that's always where his music actually begins.