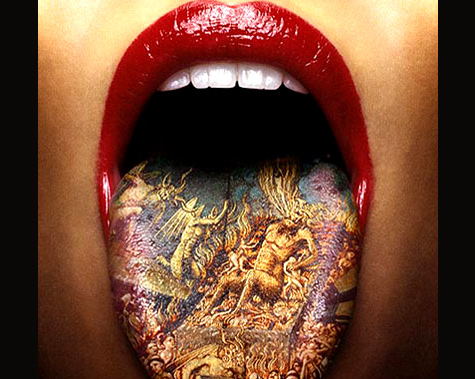 [KDJ]
Kenny Dixon Jr., or Moodymann, has earned his capital A Detroit Auteur title. He's been essential to the scene and sound for the past fifteen years. If deep-house fetish was the biggest meme of European techno in 2008, then it was appropriate that Moodymann exported his own crackle, providing necessary remixes for Jose James and Sascha Dive. Not willing to waste the attention, Moodymann finished out the year with a record of his own material. Det.Riot. '67 is more uncompromising than his last two singles — "I'd Rather Be Lonely" and "Technologystolemyvinyle" –- which are both initially pleasant, but when they find their loops, they blossom. For his latest, Moodymann pushes his eccentricities further outward and inward.
As a platform for his long awaited (a la "after all these years") simmering anthem "Freeki Mutha F cker" and littered with a garden variety of blaxploitation samples, Det.Riot '67 has checked off a couple requisites for a concept EP. For "Freeki Mutha F cker," Moodymann gets as dirty and raw as he wants. It's a call-and-response track, if you consider the only worthy response as "oh daddy." It's also deeply minimal, held together by a mere schizoid bass line and stoned monologue. "Freeki MF" is tracky but never feels that way -– only when Moodymann sardonically jokes about the track's hook do I realize it doesn't really have one. The track is also demented enough to find Moodymann diving head-first into a strange avant-soul-electronic realm inhabited in equal parts by Erykah Badu and Theo Parrish.
Audio clip: Adobe Flash Player (version 9 or above) is required to play this audio clip. Download the latest version here. You also need to have JavaScript enabled in your browser.
And there's no small amount of soul signifiers on Det.Riot '67. Some hit harder than others –- the cooing and acid guitars on "Heaven" sound as bloated and flat as you could imagine. But give me the lo-fi pop of drums and skittering hook on "Hello 2morrow" and I'll take all odes to astrology and block party chants that go along with it. It's just unfortunate Moodymann tries so hard to build the record into a concept. All of the blaxploitation and stock audio samples on "Det.Riot '67" are pretty heavily wrought, and in the end, feel trite. But they're a small price to pay for a record that's more than Moodymann's de facto one sided single.