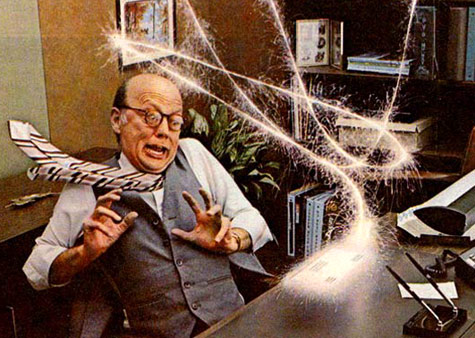 [DFA]
Last year Maurice Fulton posted a blog entry on his Myspace profile that gently warned journalists their interview requests would be turned down outright. "…Some UK mag wrote thangs about my friends that I didn't say. Ever since that happend [sic], I stay clear away from interviewers. I love my friends." His affection also extends to the likewise press-shy trio who make up Syclops ("We are sorry, we don't do interviews or tour," alerts their Myspace). The best I can gather is that Fulton recruited Sven Kortehisto on keybs and electronics, Hanna Sakari on bass, and Jukka Kantonen on drums to flesh out his Syclops project, having written and arranged the parts himself. They've also laid down tracks on Fulton's Hot Chip remix and Kathy Diamond's recent album. "Where's Jason's K" (DFA), their latest 12″, offers a stinging taste of what's to come on "I've Got My Eye On You," their forthcoming debut album (also on DFA).
Listen to "Where's Jason's K":
Audio clip: Adobe Flash Player (version 9 or above) is required to play this audio clip. Download the latest version here. You also need to have JavaScript enabled in your browser.
For "Where's Jason's K," picture the threesome sitting in a circle of heaped high vintage synths, Maurice in the middle, waving a joint baton to mark time. Sakari's rambling analog synthbass and a fleet of flitting 808 hi-hats and shakers lead the charge (think Yazoo with a bit more booty). Groundwork laid, a voluptuous synth line blossoms, tickling the every cosmic/beardo disco collector's eardrums with sweet Tangerine Dream tone. The first appearance of the trio's jazz fusion influences appears in an unhinged keyboard vamp so hyper it encourages more lively playing from its synth partner and drum machine engine, which switches the beat. The tune is a bit clinical at times, but you'll still find sweat trickling through its calculated gears. Its flipside is "Monkey Puss," an exclusive, non-album track which for all its Asteroids on acid energy and stirring drum programming, is too grating to keep me interested.
With Syclops AND the Hercules & Love Affair full lengths on the way (suffice it to say, "Blind" is a bomb), DFA is steadily moving from "snore" to "gimme more." Then we'll see if Fulton an Co. stick to their vows of silence.