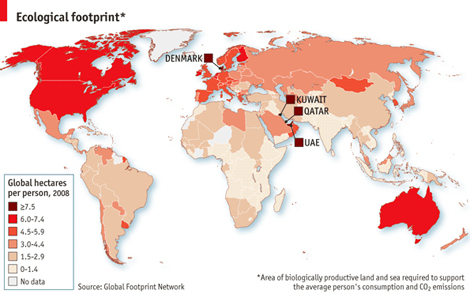 Chart courtesy of The Economist
01. Head High, "Rave" (Dirt Mix) [Power House] (buy)


In most cases, critics are likely to throw shade at a producer who sticks rigidly to their formula across several releases. René Pawlowitz has repeatedly proven to be an exception to that kind of criticism, even though the many aliases he's racked up each tend to hew closely to their own clearly defined sound. Think of them as preset labels on a synthesizer — or perhaps more accurately gear that's set aside for creating a distinct kind of track. That's why the Hard Wax sourced white label marked only as RAVE was so instantly recognizable as his work: it had his earthshaking kicks, skilled hi-hat chop work, and a thrilling yet linear arrangement few producers can eke out so readily. It was a relief when this rapidly snapped up tune received an official pressing, fittingly under the Head High guise. Having just returned from the Movement festival in Detroit, I can tell you "Rave" (Dirt Mix) is tailor made for main stage festival play. The voracious drum patterns are a fine starting point, but the generously syncopated synth line — which arrives in a deliciously executed breakdown — practically begs the throngs to move their hands in time. Its resplendent tone is the clincher, subtly harmonizing with itself as the notes quiver in a reverbating space. Like so many of his "anonymous" tunes, "Rave" has summer anthem written all over it without any of the pretense that might ordinarily imply. And it'll be just our luck if Pawlowitz keeps repeating himself when the results are this exceptional.
Audio clip: Adobe Flash Player (version 9 or above) is required to play this audio clip. Download the latest version here. You also need to have JavaScript enabled in your browser.
02. Marco Bernardi, "The Burning Love Ensemble" [Royal Oak]


After a rather busy and lucrative 2011, Clone's Royal Oak sub-label has been taking this year easy, issuing only one remix EP thus far. Its second release of the year, Marco Bernardi's The Burning Love Ensemble, is a worthy way to get back into the swing of things. The Italian-born, Glasgow-based producer is no stranger to Clone or a range of other Dutch labels, in no small part because he's closely studied the first wave of Chicago house. I can almost hear a certain kind of reader groaning at this point, but rest assured, "The Burning Love Ensemble" is hardly one of the many over faithful pastiches going around. The influence is felt more in the warmth of the climbing and falling progression at the tune's core, a sense that the synth had been left humming for a while before blanketing the proceedings. The sensation of lift-off is aided by the doubled hi-hat hits and a bass line revealed over two bars rather than the usual one. Admittedly not as colorful or diverse as the EP's lead cut, "Days Gone By," the title track lays a path between a slo-mo house set and something to start getting the blood up.
Audio clip: Adobe Flash Player (version 9 or above) is required to play this audio clip. Download the latest version here. You also need to have JavaScript enabled in your browser.
03. Omar, "Lay It Down" (André Lodemann New Vocal Mix) [Best Works Records] (buy)


This remix is actually not new, having originated on the same 2010 Peppermint Jam remix EP that birthed Henrik Schwarz's better-known remix of "Feeling You." But its inclusion on André Lodemann's Fragments compilation is a potent reminder of how dangerous this often underrated producer can be with a worthwhile vocal. What's wonderful about this remix is how Lodemann toys with tension by allowing Omar's intensely musical vocals do most of the heavy lifting for the first three minutes or so. Providing only a couple swaying organ chords and firm drum programming, the track shifts from pleasant to essential as Omar repeats the titular refrain and funky melodies start welling up behind him. Suddenly you're dancing to a whole new rhythmic scheme led by punchy vocal syllables, a euphoric turn no one sees coming without leaving dancers flummoxed. There's something classic in the track's patient arrangement — a nod to past peaks in dance songwriting more than any specific sound. A great tune for turning up the heat on your next summer party.
Audio clip: Adobe Flash Player (version 9 or above) is required to play this audio clip. Download the latest version here. You also need to have JavaScript enabled in your browser.
04. Bass Clef, "Walworth Road Acid Trapdoor"
[Punch Drunk] (buy)


I'll admit to not having a solid grasp on the discography of Ralph Cumbers, the London-based producer better known as Bass Clef. Yet I felt fairly secure in the assumption that Reeling Skullways, his latest LP which arrived on Bristol institution Punch Drunk, would fit somewhere along the bass music continuum. Instead the album hits on a variety of sounds, many within the realms of house, and does so in a charming and well executed manner. One of several standouts is "Walworth Road Acid Trapdoor," whose thwacking drum programming and restless Juno bass could have been the basis for a John Heckle tune. The lovely, slowly decaying melodies, eventually joined by more frenetic phrasings, hardly dispel the connection but assure that it's all Cumbers. I particularly enjoy its deliberate pacing, making listeners wait more than halfway through its runtime to get melodic development but offering little tweaks along the way to make the run-up worthwhile. Good things come to those who wait, particularly if they have no idea what to expect. Not only will I apply a more open mind to Bass Clef and Punch Drunk's respective output, I'm going to be paying much closer attention henceforth.
Audio clip: Adobe Flash Player (version 9 or above) is required to play this audio clip. Download the latest version here. You also need to have JavaScript enabled in your browser.
05. Maayan Nidam, "Trippin' Over You"
[Cadenza] (buy)


Just before becoming a clearinghouse for Latin flavored party favors around '08-'09, Luciano's Cadenza imprint was still at the peak of its powers with its clever and at times brilliantly twisted takes on house and techno. Maayan Nidam came up through the ranks during this period, both solo and as half of Mara Trax, bearing a minimal house sound befitting of the climate and the labels she released on (Oslo, Contexterrior, Perlon, etc.). Now, almost two years since her last record hit shelves, Nidam returns with her second LP, New Moon. It arrives on Cadenza, yet it's safe to put aside whatever apprehension the brand name might elicit. The album finds her making great strides in the depth of her sound while pushing the label back towards its more esoteric roots. "Trippin' Over You" is a worthwhile starting point, its squishy, distorted vocals and 1/3/4 groove providing plenty to sink into. Yet it's still fully danceable, cut up by an array of ride cymbals and given a more forceful push by a round, Chicago-influenced bass line. It's the kind of tune Perlon could have conceivably nabbed had Cadenza not beaten them to the punch — and that's the kicker. You might not always trust the label's A&R decisions, but an album like New Moon attests you can't count them out yet.
Audio clip: Adobe Flash Player (version 9 or above) is required to play this audio clip. Download the latest version here. You also need to have JavaScript enabled in your browser.
06. Dream 2 Science, "How Do I Love Thee"
[Rush Hour Recordings] (buy)
07. Pépé Bradock, "12Turn13" [Atavisme] (buy)
08. The Citizen's Band, "Densed"
[Live At Robert Johnson] (buy)
09. Lone, "As A Child (ft. Machinedrum)"
[R&S Records] (buy)
10. Actress, "The Lord's Graffiti"
[Honest Jon's Records] (buy)
Staff Charts
Per Bojsen-Moller
01. Madteo & Sensational, "Freak Inspector" (Hieroglyphic Being Rework) [Morphine Records]
02. Wolfram Featuring Haddaway, "Thing Called Love" (Legowelt Special Mix Dub) [Permanent Vacation]
03. Roman Flügel, "O.T.H." [Live At Robert Johnson]
04. Jouem, "Eldarion" [Mojuba]
05. DJ Kaos Featuring Ange Da Costa, "Keep On Movin'" (Arttu Raw Mix) [liebe*detail spezial]
06. Gerry Read, "90's Prostitution Racket" [Ramp]
07. Makam, "What Ya Doin'" [Dekmantel]
08. Ben Sims, "Bite This" [Theory Recordings]
09. Pittsburgh Track Authority vs. Nice Rec, "Snap Off" [Pittsburgh Tracks]
10. Midland, "What We Know" (Motor City Drum Ensemble Dub) [Aus Music]
Steve Kerr
01. Vatican Shadow, "Cairo Is a Haunted City" [Bed Of Nails]
02. Forward Strategy Group, "Nihil Novi" (Nik Colk Void Remix)
[Perc Trax]
03. Laurel Halo, "Tumor" [Hyperdub]
04. Suum Cuique, "Kuiper Anomaly" [Modern Love]
05. Unknown artist, "Journey 2" [Long Island Electrical Systems]
06. Tropic Of Cancer, "It's All Come Undone" [Mannequin]
07. Jam City, "How We Relate To The Body" [Night Slugs]
08. Anom Vitruv, "untitled B1" [Tabernacle Records]
09. Tin Man, "Devine Acid" [Absurd Recordings]
10. Run DMT, "Cash For Gold" [LebensStrasse Records]
Kuri Kondrak
01. Soul 223, "Almost Like It Used To Be" [Delsin]
02. Infestus, "Afterglow" [Groovement]
03. Unknown artist, "Journey 1" [Long Island Electrical Systems]
04. Keith Worthy, "Is It In You?" [Aesthetic Audio]
05. Protect-U, "Invisible Halo" [Planet Mu]
06. Lerosa, "Decisions" [Apartment Records]
07. Actress, "Caves Of Paradise" [Honest Jon's Records]
08. New Order, "Elegia" [Factory]
09. Moodymann, "Pray 4 Love" [Scion Audio/Visual]
10. Uku Kuut, "Vision Of Estonia" [People Potential Unlimited]
Chris Miller
01. Shackleton, "There Is A Place For Us" [Woe To The Septic Heart!]
02. Actress, "Caves of Paradise" [Honest Jon's Records]
03. Alex Israel, "Mongo Raw" [Crème Organization]
04. Bookworms, "Love Triangles" [L.I.E.S.]
05. Laurel Halo, "Airsick" [Hyperdub]
06. Trevino, "Backtracking" [The Nothing Special]
07. Moritz von Oswald Trio, "Jam" [Honest Jon's Records]
08. David Orphan, "The Witch" [Pre-Cert Home Entertainment]
09. Roman Flügel, "O.T.H." [Live At Robert Johnson]
10. Pigon, "Kamm" (tobias. Version) [Lirum Larum]
Jordan Rothlein
01. Elgato, "Luv Zombie" [Hessle Audio]
02. Bookworms, "African Rhythms" [Long Island Electrical Systems]
03. Fudge Fingas, "Eyes On The Prize" [Purple Maze]
04. The Traveller, "A100" [Ostgut Ton]
05. B.D.I. Presents Compassion Crew, "Paper Tears" (Same Victories, Same Mistakes) [Running Back]
06. Bass Clef, "Electricity Comes From Other Planets" [Punch Drunk]
07. Pépé Bradock, "12Turn13" [Atavisme]
08. Amir Alexander, "The Black Rain" [Argot]
09. Afrikan Sciences, "The Onliest" [Deepblak]
10. Joey Anderson, "Track 3" [Soul People Music]
Harry Sword
01. Forward Strategy Group, "Elegant Mistakes" [Perc Trax]
02. Bass Clef, "Walworth Road Acid Trapdoor" [Punch Drunk]
03. Vatican Shadow, "Church Of All Images" [Type]
04. Shackleton, "Powerplant" [Woe To The Septic Heart!]
05. Guy Andrews, "The Wait" [Hotflush Recordings]
06. Amir Alexander, "The Black Rain" [Argot]
07. Omar S, "3c 273" [FXHE Records]
08. Forward Strategy Group, "Labour Division" [Perc Trax]
09. Chicago Shags, "Ponderosa" [M>O>S Deep]
10. Lone, "As A Child (Feat. Machinedrum)" [R&S Records]
Brandon Wilner
01. Behling & Simpson, "Work That Body (Feat. James Fox)" [Futureboogie Recordings]
02. Roman Flügel, "Girls With Status" [Live At Robert Johnson]
03. Amir Alexander, "Gutter Flex" [Argot]
04. Traxman, "Footworkin On Air" [Planet Mu]
05. Reggie Blount, "Shining Star" [Clone Crown Ltd.]
06. Laurel Halo, "Light + Space" [Hyperdub]
07. Policy, "One Last Time" [Rush Hour Recordings]
08. Marco Bernardi, "La Montagne Des Reves" [Royal Oak]
09. James Priestley & Marco Antonio, "Baia 2012" [Secretsundaze]
10. Infestus, "Electric Purple" [Groovement]