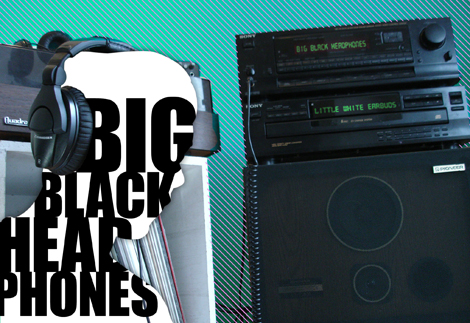 We've all got want-lists and holy grails, but sometimes the best records find us. This was absolutely the case with Dream 2 Science's mythic self-titled LP, a six-tracker from 1990 that found its way into my pile a few years back while sifting through classic house at Dope Jams. I'd never heard of Dream 2 Science or Power Move, the label responsible for the release, but somewhere between the exquisitely shitty word processor art and the tantalizing $25 pricetag (more than I typically drop on a 12″, but a paltry sum compared to what you're likely to find for an original pressing on Discogs these days), I knew I needed to investigate further. And from the moment I dropped the needle on "My Love Turns To Liquid" in the listening booth, I knew I'd stumbled upon something serious.
Audio clip: Adobe Flash Player (version 9 or above) is required to play this audio clip. Download the latest version here. You also need to have JavaScript enabled in your browser.
"Serious" probably isn't the right word for Dream 2 Science, the brainchild of obscure New York producer Ben Cenac, now lovingly reissued by the ever-on-point team at Rush Hour. "Brainchild" isn't particularly apt, either: this record seems to have been conceived entirely from the penis, and I say that in the most heartfelt, admiring way possible. Cenac draws from the same sound pallet as his early-90s peers at Nu Groove, letting the rougher sounds of Chicago copulate with the last remaining vestiges of downtown Manhattan's glory days. But while Cenac's production holds up quite well against the Burrells', displaying a knack for the New York sound that makes Dream 2 Science far more than a novelty record, he has an earnestly perverted streak that's difficult to ignore.
Rather than marginalize it, the aspiring lothario at the heart of this record takes its classic production to new levels of awesome. I say "aspiring" because, as opener "My Love Turns To Liquid" suggests, there's a lot more posturing at work here than actual procreation. While an anonymous female sings this tale of, erm, moisture, replete with synthesized dripping sounds sure to get milk squirting out your nose once the lyrics contextualize them, its exclamations ("Just touch me gently and my love will show/that I'm yearning to feel you") evoke the frustrations of a horny (and probably male) loner more than real sexual interaction. "Mystery Of Love," with warm pads and butt-activating 303, does an even worse job of obscuring its motives: "Time is not on our side, baby," the track's protagonist intones, suggesting a frustratedly pervy agenda amidst all the roses and teddy bears. When, at the top of the B-side, he finally seems to get what he's after over the course of "How Do I Love Thee," his over-the-top declamations ("In gentle sips, I taste the depth of your sexuality") don't feel particularly lived in, with ever-repeated and obviously female panting underwriting its artificialness.
Audio clip: Adobe Flash Player (version 9 or above) is required to play this audio clip. Download the latest version here. You also need to have JavaScript enabled in your browser.
Sure, Dream 2 Science positively fails at sex, but you'll find yourself pulling for him: no producer this good should go home alone. While the vocal cuts have surely contributed to the aura surrounding this record, its three instrumentals may be its highlights. The eponymous closing track especially, with its melodically adventurous piano work and a stretched-out bass line presaging Acid Test, lends the whole Dream 2 Science project a gravity you may not have expected from the half-hour of boners and bodily fluids that preceded it. So although the competitive record collector in me is a touch deflated at the thought of seeing one of my favorite party tricks unleashed on the wider world (and perhaps because I, of course, only own Dream 2 Science for the in-depth features and hard-hitting interviews), I'm ultimately thrilled that a wider audience will get to experience this classic in full, not just as the requisite track-about-ejaculating caned by those lucky enough to have stumbled across it.