Photo by Henri De Carvalho
The reason why everyone from artists and labels to venues and magazines offer podcasts is simple: it's the closest and most portable representation of the way most fans interact with dance music. Artists use them as calling cards for what they can bring to your fair city. Labels and clubs showcase the talent they nurture or book. And sites like us? We highlight admired artists with a sample of their skills. There's undoubtedly an absolute abundance of them, with new ones springing up seemingly every month. But unlike records — that ultimate embodiment of dance music — or mix CDs, they're free and only clutter up hard drives rather than bedrooms. This ease increases the likelihood of audiences taking chances on an unknown artist (worst case scenario it's a waste of bandwidth) and allows their enthusiasm to be as infectious as their social networks' reach. So you can see why even the most venerable artists have embraced the format: it's practically the overarching genre's common currency, and we've all become rather rich with the stuff. But with our pockets so fully of shiny tokens it can be difficult to determine which to examine first. So while it stands no chance of being comprehensive, this list and our 2Q Report offer a worthwhile overview of best mixes we heard during 2011.

Photo by Claudio Farkasch
I think at this point I'm prepared to say Appleblim is one of the best DJs out there. Every time I've seen him his sets have been magically paced, always leading up to something, but taking its time getting there. His mix for FACT is something truly special, starting with Krautrock and guitar music and slowly moving up through Factory favorites and Detroit classics towards the kind of grooving, bass-led techno that he's made his name on. And the best part about it is, it all works so well together.
I love looking at the tracklists for a Prosumer mixes; I tend to feel particularly accomplished if I recognize as many as 5% of the artists included. He's one of the most loved and respected house DJs around and there's a reason: dude just digs deeper than anyone out there. Tim Sweeney's sentiment at the end of this recording about wanting to go buy each and every record is neither rare nor exacerbated, and is a very good reason to check out this mix as soon as possible. A very fine companion piece to Prosumer's excellent mix CD Panorama Bar 03, which is surely one of the year's best commercial compilations.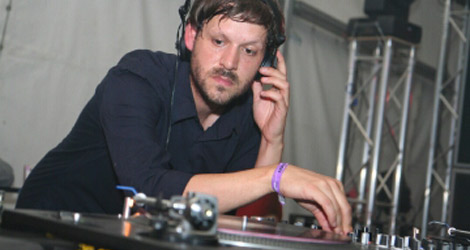 For all his love of early American dance music, I've always gotten a distinctly German vibe from Efdemin's sets. While his selections may be generally lumped in with deep house, there's always something about his mixes that point to the surrealism of Dada, as well as the reduced German sensibilities that make up so much of techno. In this mix for roof.fm we certainly get plenty of techno, as the likes of Kassem Mosse, Sandwell District and others make appearances. We also get some Prince, some field recordings, and we end up in a pretty strange place with a track I assume is in no one's bag but his. The thing with Efdemin is it never sounds forced, never eccentric for the sake of being eccentric. And that's one of the many reasons why I keep returning to this mix.
In 2011 there was a lot of synth music, enough that we witnessed essentially a brand new scene spring up before our eyes (some dubbed it post-techno). I myself am not sure how accurate or helpful the tag is, as while influenced by techno its sound comes straight out of 1970s Germany, both in terms of the gear used to make it and the kosmische musik that influences it. This period tends to get us techno nerds a bit hot under the collar, but with so much good music coming out this year I personally found this development tough to latch on to. Leave it to one of my favorite DJs then to create a primer that introduces these new voices and pairs them with old favorites (like Popul Vuh's stunning theme from Aguirre: Der Zorn Gottes, which never seems to get old). Peter van Hoesen's expert selection and sequencing make this an emotional, spacey trip through the deepest Kosmos.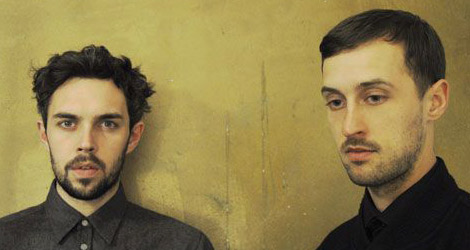 Believe in the Hardcore Continuum or not, but it seems that with every UK artist it always comes back to jungle. Raime, purveyors of the some of the darkest techno around, are clearly fans of the stuff, as their music sounds at times like some Metalheadz records got a bit too tripped out and forgot the amen. Their mix for FACT focuses on that golden era of the early-mid 90s, where jungle was at its most forward-thinking and most intense. This stuff is rarely played any more, and it's a treat to hear a mix of records from that era with the benefit of 20/20 hindsight. With artists like Shed practically begging at this point that hardcore come back, a renewed interest in jungle seems almost inevitable.
Mike Huckaby is, in some ways, the future of dance music. At Detroit's Youthville he mentors kids in the ways of music production, working with the latest Native Instruments and Ableton software. Funny, then, that as a DJ he spins the best of classic Detroit house and techno, always on vinyl and sometimes even lugging around a reel-to-reel. Pulling off his best Mojo impression to change the focus of "J.A.N." from KDJ to himself, Huck's Resident Advisor mix proceeds to bring us through some of our favorite Chicago trax ("Face It," "Spank-Spank") and techno classics. Not terribly novel sonic terrain for 2011, but then Huckaby's way with records puts him so ahead of the pack that his mixes pretty much always achieve an "instant classic" status (his mix for us very rarely leaves my side). This one is no exception.
One of the best aspects of this era of downloadable mixes is that they're not constrained to the latest thing. Resources like the Deep House Page allow you experience house music as Chicagoans once did in the late 80s, as long as you don't mind the cassette tape fidelity. One of my recent favorites is a mix by Clone founder Serge which aired somewhere between 1993-4 on Edwin Brienen's late night show on VPRO radio and was recently digitized from tape. Not only is it an expertly mixed, ecstatic blend of early 90s house, but with a median tempo of about 132BPM, it's a potent reminder of how fast house music once was. Those of us who have grown used to the leisurely thump of 120 might be surprised just how easy it is to appreciate speedier house. What's more, it seems like a window into the future as well, as tempos are sure to rise during the next wave of nostalgic productions.
As with any dance music scene, bass music offers loads of artists who don't try very hard to distinguish themselves, while at the other end of the spectrum are those idiosyncratic artists whose sound is unmistakable. On paper, the trio of Archie Pelago might sound like an odd formula: one saxophonist, one cellist, and a laptop-ist. But it works so well it's rather surprising that no one has done it before, and their use of instruments that are rather foreign to Boiler Room streams makes the music of Archie Pelago immediately stand out. This live set for Jordan Rothlein's Table Tennis program is a wonderful introduction to a group who are taking the whole "band-techno" thing to a very different place, with compelling results. Best of all, if you're keen on seeing how the sausage is made, you can watch them perform this set here.
This one is a mix from Terre Thaemlitz for the very fine Made Like A Tree series comprised completely of her own productions and under the relatively underused G.R.R.L. alias. If anyone can pull off a cross-alias mix it's Terre, as his work is not only consistently strong but always carrying both a strong political message and subtle emotional aesthetic. Those who have devoured her house albums as DJ Sprinkles and K.-S.H.E. will find a whole lot to love here, framed by his more experimental sound collages for labels like Mille Plateaux. Some of the real gems, however, are found in the form of hard-to-find lost classics from G.R.R.L. and Chugga: works that you've probably stumbled upon while browsing Thaemlitz's (newly subdued) website, but have never pulled the trigger on. This mix will probably not offer too much new to dyed-in-the-wool fans of Terre, but for a window into some of her less known projects, this set's a keeper.
Each time I compile another one of these lists the task of choosing my favorite of our mixes gets tougher and tougher, as every week I'm thrilled to see what our favorite DJs at the moment (as well as our very turntable-saavy staff) mix up for us. The latter two fiscal quarters of this year saw some personal favorites from the series, but I have to give it to my man Conforce for his podcast from way back in the summer. I must say that at the time I had been taking a bit of a break from techno, but Boris Bunnik's mix reminded me just why I love this stuff so much. Building up expertly from nothing but ominous bass-rubs, we're treated to a masterfully paced session of the darker stuff, one which makes even Murphy Jax's sing-along acid house sound like a lost Dettmann B-side. Shouts also go out to October and John Osborn, Ital, Aybee, Chicago Skyway, and so many more.