How's your hard drive holding up? Mine's a real mess: mixes overflow onto a desktop that I usually like to keep clean, they hide in deeper and deeper layers of directories, and they peek out from all corners of my computer, scattered around this and other hard drives. Free content from websites, Soundclouds and others all surge into whatever free slot they can find, whether I've actively chosen to download them or they just flood in unchecked through podcast subscriptions. Every now and then some sort of cleaning is needed, and the stronger mixes earn their rightful place while the more numerous lesser ones head for the trash can. But the torrent inevitably continues. Hopefully this list will provide you with a brief respite amidst the chaos, as these ten mixes are the best that I've heard these past six months. Some come with an additional recommendation, should you need even more aural stimulation, but all are essential, proving that the time spent wading in the murky depths of the digital sea inevitably produce some pearls.
My favorite mix of the year so far comes from one of the year's most hotly tipped producers/DJs, and three that are just as exciting. LWE's Jordan Rothlein invited the Exchange Place crew to Table Tennis, his radio show on WNYU, earlier this year. It was an inspired choice, as the crew of Joey Anderson, Nicuri, David S, and DJ Qu have released some truly great collaborative 12″s on Strength Music and this mix proves them to be an excellent DJ collective as well. New productions from all four of them feature, as well as plenty of classics, and yet it sounds singular in its focus and vibe. I was there for the taping of this, but it's a mix that I've returned to time after time since as it continues to impress.
Also recommended: Patrick Russell – Table Tennis 27

Photo by Seze Devres
Tin Man has been operating at hyperspeed this year. Loads of productions so far and three podcasts to my count, yet the quality has somehow stayed top-notch. His mix for us kept to a similar tip of his album Perfume, and his mix for mnml ssgs showcased his new Vienna Blue project, but this one for new label Shaddock was a personal favorite. Recorded live in Vienna, this live set focuses more on Tin Man's dance floor productions and acid house styles; it's the most thorough evidence for his prowess with Roland machines and ability to combine them with his unique voice.
Also recommended: Tin Man – LWE Podcast 78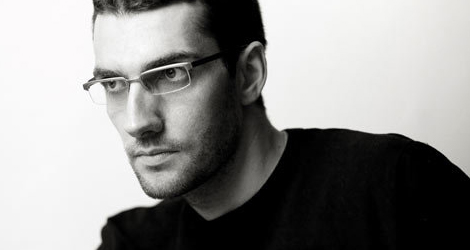 DJ Deep should have a much bigger profile than he does. He's probably France's only truly great DJ after Laurent Garnier, a reputation solidified by a run of very fine City to City mix CDs which unearth older, perhaps forgotten, house classics (and put them on vinyl samplers, to boot). His excellent podcast for Get the Curse, however, showcases the type of music he's more often found playing, starting with abstract, dusky house and moving up through driving techno. It features some of my personally favorite tracks from the last year, with tunes from Conforce, Kassem Mosse and Tin Man all making an appearance, making it well worth your time.
Here's a bit of promoganda from the Ministry of Novel Sound. While taking off from production in 2010 he spent the year touring around and honing is DJ skills; skills which had already been top notch. This mix promotes the return of Novel Sound and is a real winner, packed to the brim with loads of huge tracks from the likes of Shed, Joey Anderson and others mixed in Levon's idiosyncratic style.
Everyone's favorite UK-based vinyl emporium recently started a podcast of its own, following the establishment of its Juno Plus site last year. What better way to kick it off than with FCL, the team of We Play House owner Red D and its star pupil San Soda. This one has received lots of spins here at LWE's New York branch, featuring loads of upcoming WPH goodies.
Also recommended: Legowelt – Juno Podcast 3
A couple years ago, the crossover of techno and dubstep was all the rage, and Bristol was the place to be. Bristol is still the place for a specific brand of dubstep-influenced techno, but Kowton and the Idle Hands crew are pushing something a bit different: a dry and jacking take on techno loaded with sub-bass and stepping percussion. His mix for mnml ssgs is a damn good one which moves from this specific strain of nightshade techno up through house classics.
Punters tune in to the Boiler Room regularly to see some of the UK's best DJs play in an often crowded warehouse. Most of these sets are available on Boiler Room's podcast, but a couple months ago they inaugurated a new series of pre-recorded mixes called Nothing New, one to which Ben UFO is the only one to contribute so far. With "Never Been To Blue Note," Mr. UFO imagines what one of the Metalheadz sessions at Blue Note would have sounded like — he never went himself — and it's about as essential as drum and bass mixes get.
RA's podcast is the old standby, and when compiling these lists it's one of my first stops. The best of this bunch was from Pinch, one of Bristol's finest when it comes to all things low-end. The Internet is always well overstuffed with mixes featuring the latest Joy Orbison and Boddika dubs, but this one combined the latest upfront bass music dubs with recent techno favorites from Giegling, Shed and Shake, making it stand out head and shoulders above its peers.
Also recommended: Heinrich Mueller – RA.250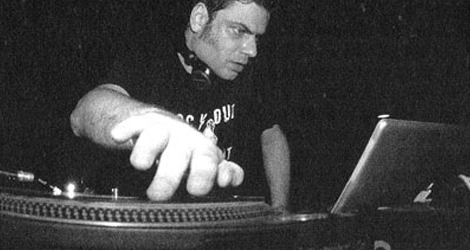 Last time I did one of these lists I included an Optimo mix purely of acid tracks. Here, JD Twitch puts together a selection of beatless works inspired by a recent plane trip. That these mixes are about as different as possible shouldn't surprise Optimo lovers, but the fact that they're both so, so good is really quite commendable. It would probably wise to do as JD Twitch does and listen to this one in some sort of vehicle, either a plane as Twitch says or a train as I did for many, many weeks.
Also recommended: Optimo Podcast 9 Bass and Bleepcast 1989-2011
It's always hard to pick a favorite from our series, as we think each is pretty great (or else we wouldn't post them). It's gotta be done though, and I think Anton Zap's incredible 48-minute journey through the deepest of house tracks takes the cake. It's short but sweet, and with the hustle and bustle of everyday life his mix is an oasis, a temporary escape amidst lulling and drifting grooves.