"Minimalism" by Noriko Ambe
For our third report, LWE correspondent Will Lynch compiles his top five live PAs from the first half of 2008.
One of dance music's most unique features is the elasticity of the artist's relationship with their own material. Plenty of producers never "play live" and use DJing as their exclusive means of performance. A producer may spend months sweating over the next EP, but the task of DJing is all about best suiting the vibe at that moment, which usually means playing someone else's work. Then you've got your producers who mingle handfuls of their own tracks with dozens by their peers, making it damn near impossible for anyone in the audience to know who wrote what. While this makes a night out at the club much less predictable than a rock show (where the band is obligated not only to play their own songs, but often to favor their most recent material), it is nonetheless refreshing to hear an electronic artist play a set of his own work exactly how he or she intended it to be played.
There were some tough runners up to this list. Having seen Bruno Pronsato deliver a truly strange and groovy set at Panoramabar last December, it was hard not to include him here, but none of the recordings I've heard do justice to my memories of the night. Rummage through mnml.nl a bit and you'll find a zany set by Donk Boys, which was another strong contender for the list. But after much listening and consideration, I've decided that these five are my favorites, mostly because they showcase the style and repertoire of each artist so well. If there's an artist on this list who you've yet to hear, this would be an excellent place to start. So, without further ado, here are, my favorite live P.A.'s from the year so far.

01. Tobias @ Watergate
The idea of grooving to this one within Watergate's eye-popping décor is enough to make me salivate. And I'm pretty sure that "Street Knowledge" sample is from NWA, which is pretty badass.

02. Click Box: April Live Set
These Brazilian techno hooligans have an aggressive and melodic style that sounds really fresh to me. Magda slayed with these tracks at Timewarp, and was still spinning them when I saw her in New York this June. Can't wait to get my hands on a few of these bad boys…

03. Mikael Stavöstrand @ Watergate
As I've said before on this site, I love this guy's style. Much like his releases, this set has grim overtones to contrast its lush, balmy textures. Funky, too!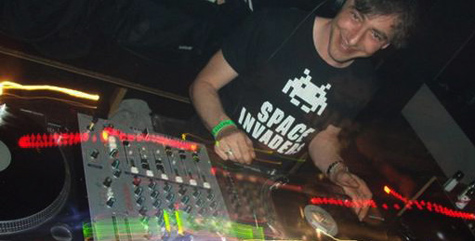 04. Move D @ Robert Johnson
These two hours glide through some of the best moments of David Moufang's exquisite discography, to predictably sublime effect. Very smooth and gentle, this is perfect to put on first thing in the morning. Highlights include a slimmer rendition of "Between Us" and perfectly serene closer (which is, incidentally, my favorite track by this guy).

05. Elon @ Old Cave
This guy gives Heartthrob a run for his money. Slamming bass, hard, steady beats and totally evil overtones — it's hard not to have fun with this one. My favorite bit has to be when he works in a house vocal cliché without diminishing the gloom one smidgen (but I won't give it away).