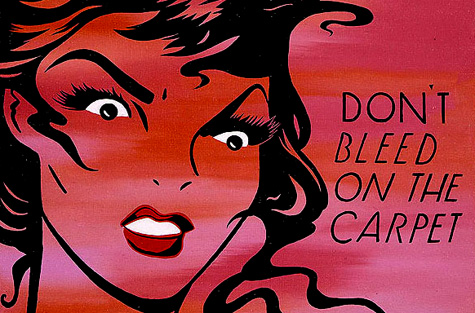 For our fourth report, LWE's editor in chief Steve Mizek picks his top five overrated singles from the first half of 2008.
The number of dance music singles released each year is absolutely mind-boggling, likely well into six digits and rising each year as production software becomes more accessible. So how does a track stand apart from the multitudes of would-be hits? Unlike rock or pop, many techno and house artists rely on other artists to give their tracks exposure in their DJ sets/charts. Or, if producers are of a sizable stature and credibility, they can cane their own work to massive crowds of receptive fans (and consumers as well, though the correlation between underground popularity and sales is quickly ripping at the seams). So if John Digweed loves your newest, you may receive a deluge of new fans through his DJ sets, mix CDs, radio show and even word of mouth between $uper$tar$.
But this formula for exposure can also lead to the over inflation of some otherwise underwhelming tracks. Because there are more DJs than producers, and DJs want to get popular too, many opt to follow in their heroes' footsteps and crib relentlessly from their playlists and charts — Beatport and Juno make this exceptionally easy. Because a DJ's success also depends largely on the happiness of the audience, some may select low-hanging people-pleasers (or at least familiar tunes) over less obvious gems. And of course the print and online press are complicit to a degree in all of this, as well.
With that in mind, I've cobbled together a list of five tracks I believe have grown far more popular than their characteristics warrant. Not all these songs are crap, per se, though many of them rely on rather base, lowest-common denominator tactics to get crowds worked up, remembering the track and clamoring for more. And so the circle continues.
01. Hugo, "The Sloop" [Tuning Spork Records] (buy)


I suppose it makes sense to sound the foghorn for a nautically themed track, but it's an increasingly common way to spice up otherwise ho-hum arrangements, especially one so typically Tuning Spork in execution. Combined with its tonally static build, "The Sloop" hardly strikes me as novel so much as a cheap shot in the arm for DJs with flagging dance floors. Try Âme, "Enoi" instead.
Audio clip: Adobe Flash Player (version 9 or above) is required to play this audio clip. Download the latest version here. You also need to have JavaScript enabled in your browser.
02. Radio Slave, "Grindhouse Tool" (Dubfire Terror Planet Mix) [REKIDS] (buy)


That Dubfire is a massive prog-house to "minimal" convert is less troubling to me than how awful everything he touches comes out. His vast reworking of Radio Slave's perfectly balanced gloom tool, replete with bug-eyed, de-pitched vocals and generic chromatic scale progressions, lets loose Dubfire's "scary" indulgences to reverse the original's haunting restraint. What surprises me is not Dubfire's poor taste, but that so many DJs are willing to punish their audiences with this "Terrible Planet" tripe. Try Raudive, "Here" (Len's Podium Remix) or Sasha, "Park It In the Shade" (Audion Ain't Got No Friends Mix) instead.
Audio clip: Adobe Flash Player (version 9 or above) is required to play this audio clip. Download the latest version here. You also need to have JavaScript enabled in your browser.
03. Patrice Bäumel, "Roar" [Get Physical] (buy)

Credit is due to Mr. Bäumel for his relative bravery in omitting a requisite kick drum, but one bold decision cannot save "Roar" from his meeker ones. The rubber band plucks and claps are a good start, but are run off the road by an oppressively tight and overdriven loop which revs like a motorcycle. It seems every other year someone imitates this sound, if for no other reason than to make dancers rev their invisible choppers like metalhead tykes. Taken in a different and more complex direction, "Roar" could've lived up to it's "tool of the summer" tag; instead, creativity whimpers in the corner as clubbers mount their big wheels. Try Stephan Bodzin, "Liebe Ist…" or STL's carefully reduced tracks instead.
Audio clip: Adobe Flash Player (version 9 or above) is required to play this audio clip. Download the latest version here. You also need to have JavaScript enabled in your browser.
04. Laurent Garnier, "Back to My Roots" [Innervisions] (buy)

LG's so-called return to form is a poignant reminder of why he had moved to less floor-driven electronica in the first place. The drawn out and searching tones at "Afrodiziac" mix's core are promising, but soon find themselves buried under every organic percussion sound Garnier could fit without freezing his Mac. The fact was made even more evident as Henrik Schwarz, Âme and Dixon's "D.P.O.M.B.," which vastly improved the mold, upstaged the tune only one release later. I sense many DJs played and charted this one out of devotion to Garnier's legacy, but would have done better to stick with his prime cuts.
Audio clip: Adobe Flash Player (version 9 or above) is required to play this audio clip. Download the latest version here. You also need to have JavaScript enabled in your browser.
05. Johnny D, "Orbitalife" [Oslo] (buy)

Last year if you asked me who Johnny D was I would probably have half-heartedly guessed an old NYC cat. This year his "Orbitalife" is the most charted track on RA ever. Unlike the rest of my list, however, "Orbitalife" deserves some of the buzz it's received. His smooth and soulful voice rises from the nagging beat without disturbing the flow as the perfect compliment to subtle adornments. Still, I can't help but feel this is a weak choice for the year's biggest track, its immense popularity smacking of a bid for hipness more than a vote of confidence in a stunning tune. But much worse could top this list, and therein lies some hope not all overrated tracks are complete dreck.
Audio clip: Adobe Flash Player (version 9 or above) is required to play this audio clip. Download the latest version here. You also need to have JavaScript enabled in your browser.