If there's a wrongly bastardized stepchild of our scene over the past five years, it has to be the commercial mix CD, with the overbearing caw being that they're pointless because no one is going to pay money for something when there's an abundance of comparably free products. To that I say, enough. Mix CDs are as alive and essential as they've ever been. In 2012, we've seen some of the perennial purveyors of the trade have arguably their finest years ever (Fabric landing classics from Levon Vincent and Ben Klock; Ostgut with standouts from Norman Nodge and Nick Hoppner). The dudes from Dope Jams gave a much needed bump to King Street Sound's timeless catalog. And even Tiga came with a proper mix towards the tail end of the year featuring some odd-for-him cuts. But the Internet is forever proving the worthy foe, perhaps forcing these heads to up their ante with a bit of healthy competition. And lest we forget, they're free, so there's that, too. Free is always good. For my selection of top 10 downloads from the second half of 2012, I attempted to focus on range because if there was one thing that defined this year for me, it's the quality that was coming from every corner of the music landscape. Genre labels are growing increasingly irrelevant and for that, we can be thankful. Also thankful to Chris Miller for graciously passing the torch on this column. He's written this column for as long as I've been reading this site (a long time) and kicked me down with a couple suggestions for my picks.
In their most intrinsic worth, these mixes serve to promote. And whether it be for an album or show or what have you, they generally service a bit of complementary hype. Every so often, though, a mix can offer a bit more, as is the case with this FACT contribution from Silent Servant. I can't tell how many reviews I read upon the release of Negative Fascination that mentioned his industrial influences. But it wasn't until I was able to hear album cuts like "Temptation & Desire" and "Invocation of Lust" physically rub shoulders with Cabaret Voltaire and No More that I was fully able to draw that head-smack connection. (I've always been an auditory learner; what can I say?) Add to that flawless pacing and mixing and you have FACT's top offering during a year in which they delivered quite a few gems.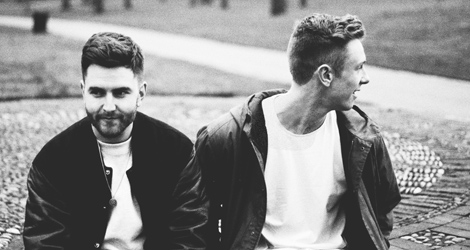 Bicep had a world-beating 2012. If you agree with this sentiment, then this mix will surely tickle your fancy. And if not, hey, that's OK too. We've had a number of discussions here on this site regarding the value of their music, so having it again would only prove redundant really. Just know that amongst this Beats In Space mix of unreleased material is some of the best work they've yet to put out in their career. 52 minutes of pure iron.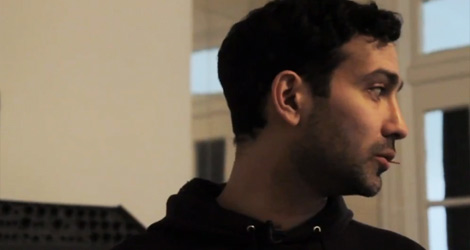 If this guest radio spot from Ron Morelli had a subtitle it'd be "By this one guy named…" It starts with a well-and-fine 45-minute mix of droopy house knockers courtesy of Andy Lyster before moving on to the real bread-and-butter: 75 minutes of forthcoming L.I.E.S. material that set off a comically repetitious string of events that involved Morelli saying who he thought the track was by and me frantically Googling the name to find no evidence of that person even existing. Given the label's relentless release schedule however, I wouldn't imagine it being too far into 2013 before these see the light of day.
This DJ set from Dan Snaith's Jialong release party is seven and a half hours long. And he gave it all away for free. That's awfully generous of him and probably an act that earns its inclusion here alone. But for the sake of being a team player and pursuing the whole journalistic integrity thing, I figured I'd at least try to give it a complete run through. To my surprise, I made it through five and a half of the seven and a half hours, and I probably would've lasted longer if it didn't come time to punch the clock at my desk job. Cuts from his own album, tribal numbers, and a much needed reminder for myself that the Carl Craig remix of "Like A Child" rules. Here's to wrapping up the rest of the two hours in 2013.
Although this mix arrived while I was literally in the process of writing this column, it was really a no-brainer to drop everything I was doing, give it a listen, and dutifully find a spot for it on the list. A celebration of the 50th release from Stephan Laubner's Something label, the two-hour mix plays at the type of pacing you'd expect from the man, waiting until the second hour to really flex and take it towards that estranged stratosphere you experience every time you hear his tracks played out. Laubner's trademark hollow house tones ring throughout, but presented as merely a direct download link, anything resembling a tracklist is remiss. If anyone comes across one feel free to kick me an early Christmas gift.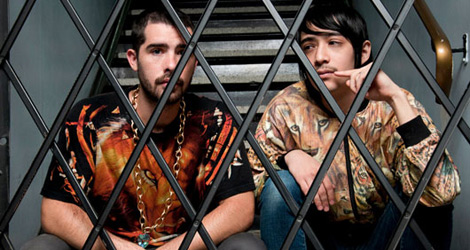 It's likely that you'll take one look at the tracklist and want to throw up on yourself — Avicii, Kreayshawn, and "Call Me Maybe" included — but I urge you to hear me out on this one. Rather than playing in their radio forms like some atrocious Saturday-night Kiss megamix, the since-defunct LOL Boys have paired down the gag-inducing bombast of these pop anthems, turning out a rather seamless mix of edits. Fiona Apple becomes the wistful house diva you've always sort of envisioned her being, Jeremih and R. Kelly go back and forth over a playful piano loop, and even "Levels" is slowed to the point of hypnotism. Seriously though, if you're not at least cracking a half smile by their closing send-up on Basement Jaxx's "Romeo," I'm not sure we can be friends.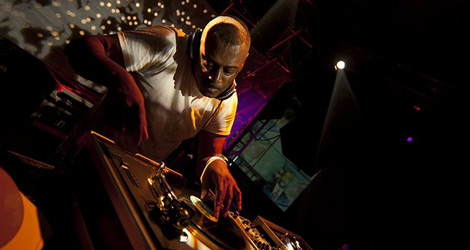 Photo by James M. Rotz
I first listened to this during hour 13 of a 15-hour overnight drive and for the first 20 minutes of the mix, it was the worst decision of the trip. Huckaby doesn't so much ease into it as dive right in and immediately stir the pot, rolling and scratching in a manner that proved he can work turntables and proved jarring for my sleepless self. But once he locked in? Well, let's just say that 15-hour trip turned into a 14 hour trip real quick.
If there's an issue with many of these regular-basis podcasts it's that they lack curation. In an attempt to placate the masses, in all their genre-spanning glory, they often turn out some drivel. This doesn't apply to Self-Titled's Needle Exchange series, however. Honing in on a "download on site" level of curation, their standout of the past six months belonged to Pye Corner Audio. In the description he says that he just wanted the mix to be a collection of tracks that had a huge influence on him. Coincidently enough, the same tracks have had a huge influence on me — Hieroglyphic Being, Drexciya, and Carl Craig included.
If this were a list of my favorite things of 2012 (people, places, and things included), Levon Vincent's Fabric mix would easily slot in the top three. It served perfectly as a calling card for a tight-knit populace of producers possessing a very unique vision but no unifying mission statement. For all intents and purposes, this is that mix's sequel. And that it would come from a Bristol-bred producer and not from one of the New York dudes who only exist in that warped-house territory is curious, but I'm not complaining. October came monstrously correct in 2012 if he's using this mix to let us know that he intends on further burrowing down that lane, then by all means.
Picking one of our own mixes is always akin to picking your favorite child: sure you say you love them all and probably believe as much in your own head, but there's always one that you just feel a deeper resonance for. Max D holds that spot in my heart. The mix doesn't as much build as levitate. You think you've hit the peak with Johnathan Morning's gem of a mix of "I Wanna Get Into You," but then Actress' "Ascending" creeps in on top of that and we're at an entirely unfamiliar peak of madness. It's that exact type of beautiful moment that we all long for in obsessing over this music. We were also lucky enough to land some beautiful stuff from Kowton, The Analogue Cops, Patrice Scott, and the whole lot of contributors really. Without them, none of this would be possible.