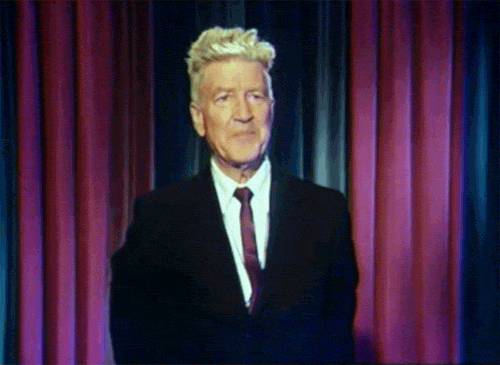 If the process of looking back and digesting the year in dance music has proved anything, it's that 2012 has felt like a year in flux. All five of our "definitive artists" this year are first timers on this list, eclipsing mainstays such as Kassem Mosse and Shed (not that they had a bad year). New artists mingle with those who have seemed to be on an upward trajectory for years, while two have been around for awhile but grabbed dance music's collective attention in 2012.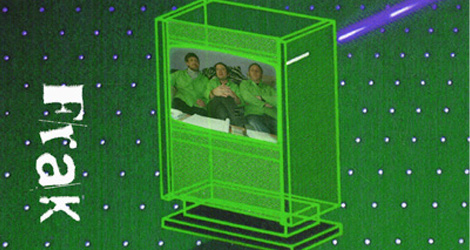 05. Frak
Well done to those of you who knew of Frak before 2012, leaving the rest of us to play catch-up with the Swedish group who've been around for a quarter of a century. Not that you could really catch up with their discography anyway — most of it was issued on limited-run cassettes or vinyl via the group's own Börft Records. Had you tracked down their old stuff you probably wouldn't have had the time to listen to it either — not with the nearly insurmountable pile of Frak releases in 2012. Effectively debuting to techno audiences and Boomkat lurkers with the Muzika Electronic LP on Digitalis, Frak went on to unleash further explorations into their vintage setup through a new record on their Börft label, as well as a 12″ for Sex Tags Mania titled, naturally, Börft. But the best stuff from Frak came in the form of a trilogy of white labels on Kontra-Musik, with 606-driven funk on Triffid Gossip, squelching, humid, Drexcyen electro on Prisma, and something approaching dance-floor material with Wobbler. Landing the B2 on Workshop 15, it seemed Frak's vaults were almost bottomless — a situation that would please many record buyers if it didn't bode so ominously for their wallets.
Audio clip: Adobe Flash Player (version 9 or above) is required to play this audio clip. Download the latest version here. You also need to have JavaScript enabled in your browser.
04. Vatican Shadow
It's kind of funny that 2012 was such a major year for Vatican Shadow — mostly because so many of his key releases this year were re-presses. Dominick Fernow and his Hospital Productions label have been around for over a decade, and his work in groups like Cold Cave and on his own as Prurient have earned him plenty of plaudits from across the wider noise scene. Yet a turn toward refracted wartime dance music as Vatican Shadow in 2010 took a bit to catch on. Granted, it's hard to get picked up on dance music radars when you're releasing almost laughably small batches of cassettes, so high-profile vinyl reissues on Type and Blackest Ever Black intrigued the techno cognoscenti with Rumsfeldian track titles and cover images of Nidal Hasan. Few techno artists speak out about current events, let alone topics as painful, grim, and sober as the War on Terror; and Fernow's seemingly obsessive engagement with the topic has surely fascinated just as many as it's repelled. His music, however, is undeniable in its potent stew of noisy rhythms and end-of-the-world melodies. Kneel Before Religious Icons and Iraqi Praetorian Guard were strong introductions to his sound, but the rest of the year saw the Vatican Shadow sound mutate, subvert, and enhance in consistently thrilling ways. From the jacked-up, driving techno of September Cell through the long-form sample excursions of Operation Neptune Spear, every single Vatican Shadow record this year seemed unmissable, and reports back from his many live shows have done much to underline that fact. Yet it's his ambition that singles him out as a truly definitive artist: as of the time of this writing, he's taking orders for a mammoth 3×LP box set to be released before the end of the year, containing his very best work so far — the incredible narcotic march of "Jordanian Descent (Sharia Law)." Who else could be voted as one of the artists of the year before his definitive release is even out?
Audio clip: Adobe Flash Player (version 9 or above) is required to play this audio clip. Download the latest version here. You also need to have JavaScript enabled in your browser.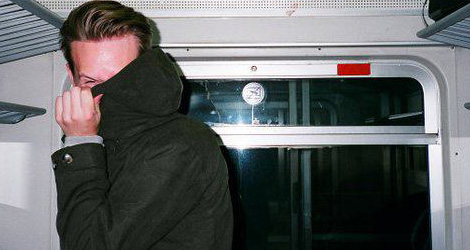 03. Joy Orbison
Yes, "Hyph Mngo" was released in 2009, but it took Peter O'Grady, aka Joy Orbison, a couple years to really earn the hype that he's enjoyed since the unveiling of his still-somewhat-unfortunate moniker. His two big tracks from last year, "Swims" and "Ellipsis," took until this year to actually be released: the former at the very start of the year, and the latter in an early summer rush of small-batch re-presses and Discogs vulture hoarding that still leaves yours truly without a copy. Eager to put out their studio experiments in a more timely fashion, Boddika and Joy Orbison set up their own SunkLo label, whose nonsensical catalogue numbers and occasional A-list guests (Pearson Sound) fittingly sent the mail-order massive into a frenzy on each of their three releases (eventually gaining the "limit 1 per customer" badge of honor at Juno). The best of those tracks, "Froth" and "Dun Dun," were canned incessantly throughout the year by jocks like Jackmaster and Levon Vincent, and the fact that they never got old only partially justified the bloated pre-re-press second-hand prices. Add onto this a handful of killer recorded DJ sets, the white-hot Hinge Finger label that O'Grady runs with Will Bankhead, and a fake Twitter account, and you've got an artist who grabbed 2012 and made it his own. That he is fittingly closing it out with yet another big-on-YouTube dub (the wonderfully/woefully named "Big Room Tech House DJ Tool — TIP!") all but guarantees his shadow will loom well through 2013.
02. Pittsburgh Track Authority
Chicago, Detroit,…Pittsburgh? These American cities share so much, from their geographical locations along the Rust Belt through the specter of heavy industry that has haunted them since the de-industrialization and white flight of the 1950s, that surely they share a similar genetic code when it comes to dance music. Yet Pittsburgh has rarely (read: never) been on the house music map like it has in 2012, thanks solely to a trio of proud Pittsburghers hustling harder than almost anyone else. What started with two strong records in 2011 for Uzuri and Further has expanded this year into two releases on their own Pittsburgh Tracks label, a strong showing on the fledgling Argot label of LWE editor Steve Mizek, and a white label remix of a rather well-known pop song. Releasing dance-floor anthems such as "Untitled" and "Giza" isn't enough to land you at the number two spot on this list, but when you throw in solid DJ sets and a particularly engaging live set at The Bunker in New York, the evidence is overwhelmingly in their favor.
Audio clip: Adobe Flash Player (version 9 or above) is required to play this audio clip. Download the latest version here. You also need to have JavaScript enabled in your browser.
01. Madteo
What does it mean that the artist who most defined 2012 is one whose sound is so specific and so strange he represents almost zero trends? Matteo Ruzzon is not a new artist, but rather one who has been operating in the shadows on labels such as Morphine, Meakusma and Workshop for the past couple years, slowly building and refining his analgesic hip-hop take on house into a multitude of profoundly DJ-unfriendly forms. In 2012 he finally struck some nerves in a very big way, starting with getting remixed from the all-star cast of Kassem Mosse, Marcellus Pittman, and Shake. Strangely, it was all uphill from there, as Joy Orbison and Will Bankhead tapped Madteo as the debut artist on their joint Hinge Finger label. Given Madteo has as much to do with UK house as he does with linear DJ sets, this was a pretty big vote of confidence in his favor, and it only got better with his incredible kind-of album on The Trilogy Tapes entitled (deep breath) TTTree Low G. Tapes: Mad Dip Revue. A cassette that wriggled its way through vaguely danceable sketches, it was a profoundly blunted vision of dance music that could only work in the most abstract ideas of nightclubs (better consumed on the couch with some shitty pizza). But the release that turned the Queens-based producer into a strange, bizarro heartthrob was his album Noi No for Mika Vainio's home base, Sähkö Recordings. Darker than anything he's ever done, it sounded like his music coming apart at the seams, exposing the pitch-black undertones and murky muck at the core of his sound. Voices twisted and contorted into vague rhythms ("Vox Your Nu Yr Resolution") and anti-capitalist one-liners ("What are you reading, the Wall Street Urinal?"), Noi No sounds like nothing and no one but Madteo, and is the kind of manifesto his rousing career has long hinted at. After all, who but the artist of the year could work Drake samples onto Sähkö?
Audio clip: Adobe Flash Player (version 9 or above) is required to play this audio clip. Download the latest version here. You also need to have JavaScript enabled in your browser.