The five producers below spent 2013 figuring out how to sound more and more like themselves, and doing so at their own pace. Making constant, small improvements to their signature approaches, they didn't mistake calculated subtlety for genuine discovery. Although most of the producers listed below are in the early stages of their careers, it's the way they've already started to develop a few wrinkles that has held our attention.
Robert Hood
Robert Hood is already a canonical figure as a founder of Underground Resistance and the architect of minimal techno, yet he feels especially vital in 2013. His overtly spiritual Floorplan project released one of the year's best compilations in Paradise, creating the improbable situation where Hood's music actually improved as it embraced his Christianity. More surprising than Hood's longevity or continued relevance, though, is the way that his appeal has remained the same throughout his 20-year career. The sounds may be warmer now, but it's still all about those airtight loops, using his sequencer's own rigidity to deeply humane ends.
Audio clip: Adobe Flash Player (version 9 or above) is required to play this audio clip. Download the latest version here. You also need to have JavaScript enabled in your browser.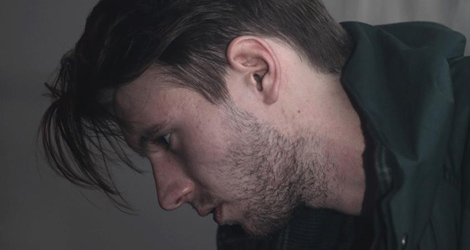 Huerco S.
There probably wasn't a dirtier record in 2013 than Huerco S.'s Colonial Patterns. Dirty in the literal sense — there's a kind of aural mustiness hanging over it all that might be compared to a crawlspace — and in a more extended way, the album makes reference to mound-building cultures we only know through archaeology as much as Basic Channel or Selected Ambient Works Volume II at their most claustrophobic. Having indulged his slightly more floor-oriented leanings on the inaugural release of Anthony Naples' Proibito label as Royal Crown of Sweden, as well as his Apheleia's Theme for Future Times, the former Kansas City resident showed he isn't moving toward or away from the "outsider house" fiction as much as he's unearthing uncanny shapes from within.
Audio clip: Adobe Flash Player (version 9 or above) is required to play this audio clip. Download the latest version here. You also need to have JavaScript enabled in your browser.
Axel Boman
There are album artists and there are singles artists, the old saw goes. In 2013, Axel Boman was both at the same damn time. His grasp on the limitations and potential of the long- and short-player format gave us two of the year's inimitable releases: Family Vacation and Black Magic Boman. Their standout tracks — "Hello" and "Klinsmann" — are audacious, acrobatic feats of producerly risk-taking. The former trails off several times before coming back with one of the softest, yet most effective reduxes in recent memory, while the latter packs a more concentrated punch by layering a Boyz II Men acapella over a rugged bass line for one of the year's earwormiest tracks. Even at his most banging, there's a distinct undercurrent of tics, ruptures, and spazz-outs in Boman's music that show he's painting on a much bigger canvas than most deep house producers allow themselves.
Audio clip: Adobe Flash Player (version 9 or above) is required to play this audio clip. Download the latest version here. You also need to have JavaScript enabled in your browser.
John Roberts
It's hard to imagine where an artist can go after they debut with an album as fully realized as Glass Eights. Fences is not distinctly better than its predecessor — more than a few listeners prefer the more jacking sound of his first album — but then again, Roberts' music is so textural that such quantitative concepts totally miss the point. At points, Fences almost seems to crumble like shale between your fingers, splintering into beautifully innumerable fragments. On tracks like "Shoes" and "Blanket," however, his music is both more forceful and warmer than it's been before — no mean feat for a producer whose music is marked by its comforting, melancholic prettiness.
Audio clip: Adobe Flash Player (version 9 or above) is required to play this audio clip. Download the latest version here. You also need to have JavaScript enabled in your browser.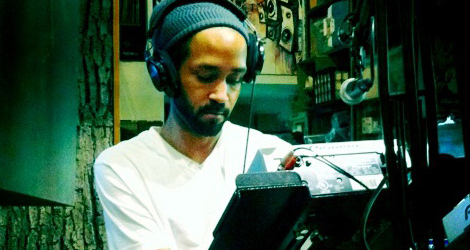 Joey Anderson
Watching footage of Joey Anderson dance helps snap his aesthetic into focus. The New Jersey producer had a quietly astonishing 2013, delivering against the promise listeners felt in the little-known producer when Levon Vincent kicked off his Fabric 63 with "Earth Calls" just last year. The six EPs Anderson put out this year, on labels like his own Inimeg and Absurd offshoot Avenue 66, only deepened the questing vein he struck on that track. Like his dancing, the musician's take on deep house is all about finding unexpected and fluid transitions rather than flashy technique.
Audio clip: Adobe Flash Player (version 9 or above) is required to play this audio clip. Download the latest version here. You also need to have JavaScript enabled in your browser.