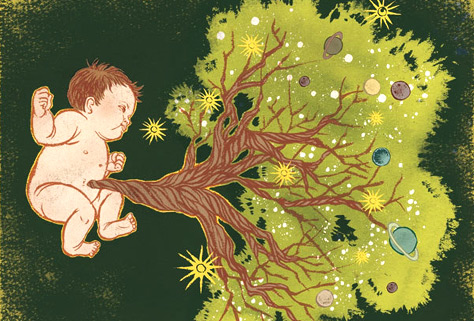 For our third year end column, LWE staff writer Colin Shields highlights his top five breakout artists of 2008.
2008 has been an exciting year for electronic music in many ways, not least because the means of production and distribution have become so thoroughly democratized. Some focus on the cookie-cutter, "Abletonized" records in which this can result, but the flip side is the bevy of producers who have burst onto the scene with individual sound palettes and fully fledged sonic signatures. Two years ago only a few four/four auteurs seemed to grab widespread attention, with homogeneous productions getting more sales and club play. Things have gone all the way in the other direction now. Dozens of scenes located around a very specific sound, and often a specific place, vie for attention, without any one coming out on top.
Perhaps the fractured nature of clubland in 2008 is what has resulted in the aimlessness or lethargy commentators like Philip Sherburne have perceived. What it has also ensured, though, is that those producers who sound unlike any others have received a whole lot of attention, and this state of affairs has been favorable to a few acts who were more than ready to leap into the fray with distinctive and adventurous productions. It's not an exaggeration to say a lot of the best records of this year have come from fresh-faced producers. Although none of these picks started releasing records in 2008, they have all increased their output frequency and released on more widely distributed labels this year. What's more, they have all come into their own in a way that's made a big splash in the last twelve months and which firmly suggests great things can be expected in years to come.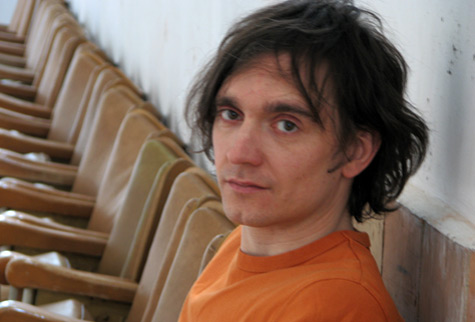 Peter Van Hoesen
…is no new kid on the block. The Brussels-based producer has released under the names Vanno, Object and RM for years, and his experience with electronic music goes all the way back to 1998 in relation to audio-visual art. On the website for his new label, Time To Express, he is a keen advocate for a range of cutting edge techno artists, from Belgium to Birmingham and further afield. His sensitivity to a wide array of sounds and his sensibilities from years spent as a sonic explorer outside the bounds of conventional techno make for a heady experience on this year's releases under his own name. They live up to his promise to "yearn for playback in cavernous, sweaty spaces, where throbbing bass and deep heartbeats collide." All his tracks are, indeed, a sweaty mess, and not all of them emerge intact. The best moments, however, have been extraordinary. The heaving mass of "Empire In Decline" sucks the listener down a sleazy techno vortex, whereas "Casual Care" freezes them in their tracks with its unsympathetic glare. Here's to 6 A.M.

dOP
…pull off what so many try and so few can do: interdisciplinary dance music. In interviews they are coy, saying they stumbled on to electronic music after trying all other kinds and finding they needed to be "too serious" or that "there weren't enough girls." It's probably this attitude that allowed the Parisian house experimentalists to capture so many ears of late. Not only do they cover jazz records, sing on everything and play instruments, they do it all with an accomplished, self-regarding rock and roll swagger. Many dance producers let the studiousness with which they employ exotic combinations of instruments and beats shine through. dOP, on the other hand, hide their competence behind a thin yet un-tearable skin of drunkenness, sloppiness, and fun. dOP make you feel like you're listening to warts and all, ad-hoc concoctions of everything and the kitchen sink. At the same time, their perfect arrangements tangle then untangle without missing a beat. The combination's magic.

Murmur
…are two strictly anonymous producers currently resident in Manchester. I'm told they hail from parts of the world quite a ways from there, but whether this is more than rumor is anyone's guess. What is clear is that, despite remaining faceless and nameless, they are no longer hiding in plain sight, thanks to a top-flight RA podcast. Their productions on their own Meanwhile imprint have been quietly appearing since 2004, and their hesitancy to seek the spotlight has ensured that they've had plenty of time to incubate a distinctive sound. That sound is firmly in touch with the dub techno style that has been dominant in Manchester this year. Whereas stellar forerunners like Echospace put out records that are sometimes dreamy and ponderous, Murmur keep more than a little bit of house-tinged accessibility in their tracks. Their performances are as good as their 12″ output, and Meanwhile, which they run with comrade-in-arms Bovill, is also quickly becoming a magnet for the best of the new guard of dub techno. Quantec, Bvdub, and Sven Weisemann have all graced the grooves of their records; Murmur, however, have shown themselves to be more than worthy of that stiff competition.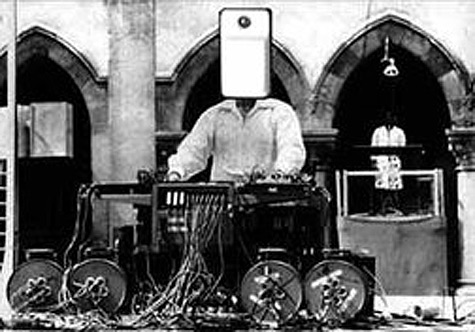 Kassem Mosse
…first caught my attention with the superb "Workshop 03" EP. The rusty bass line on the A side is one of the simplest and most satisfying hooks that I own on wax. On the flip, it took me a while to be certain that I was playing the record at the right speed. The two ultra-slow grooves were every bit as confounding as the A side was immediately satisfying. It's that second side of his productions that he returned to for a flurry of activity late this year. "Aqueous Haze (The World Disappears Into An)" abandoned the fuzzy, rough-around-the-edges style many Mosse records used, but built the same tension between groove and abstraction. That tension is built on Mosse records with ever-changing idioms. The frustratingly slow developments on Workshop and the frantic evolution of "No Peace No Love No Unity" both perplex because they never manage to scuttle the groove that flows underneath the rest. Those idioms, however, all seem to convey the same meaning, and although that meaning always proves elusive, it also intrigues and captivates. It will be a treat to hear how one of the most beguiling sounds in techno proceeds from here.

Bvdub
…known to his friends as San Francisco's Brock Van Wey, has had a stunning year. Stumbling across his releases on Styrax, Meanwhile, and Millions of Moments feels like meeting an old friend. Wey's combination of stepping rhythms and peaceful melodies that distill the spectrum of a rainbow into a few notes is so natural that encountering elicits feelings of familiarity or recognition. In reality, there's nothing familiar about them: Wey has only been producing since late 2007. In that time, he has managed to produce dance tracks which are beautiful. Titles like "Requited Love" and "A Moment's Peace" speak of emotions which Bvdub's tracks really do give us a taste. In this way, he has already launched himself into rarefied territory. If 2009 is as rich a year for him as was 2008, he may earn a place among the all-time greats.