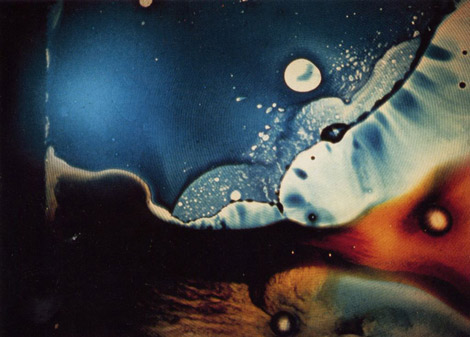 Artwork by Tony Martin
As much as we're all musical omnivores here at Little White Earbuds, the task of picking five labels from the great assortment is never an easy task. Someone inevitably nominates a purveyor of stark techno, another wants a British bass label, and a third thinks a label with no type of beats at all should get a nod. Nevertheless, we managed to converge on these five stables for their variety and originality. Each presents a special balance between a talented, eclectic roster and a well-curated release schedule. And while it's true that many labels achieved this balance in the past year, few did it so flawlessly.
05. L.I.E.S. (Long Island Electrical Systems)
Ron Morelli's L.I.E.S. (Long Island Electrical Systems) crept along like any small imprint for its first three releases (one of which, Steve Moore's Zero-Point Field, came out early this year). I can even remember Morelli self-deprecatingly trying not to get into his pressing plant situation on a February episode of "Beats In Space." With that initial bump smoothed out, the label has been on a serious roll this year, releasing a wealth of raw house and disco-leaning EPs from the usual suspects — Willie Burns' s.t. EP, Steve Summers' Mode For Love, Marcos Cabral's 24 Hr. Flight, Maxmillion Dunbar's Everyday, and Professor Genius' Hassan project. And it's safe to say Sark Island Acid is one of Legowelt's finest records to date, condensing expansive acid-smudged ideas into three short tracks, and showing a refined melodic sensibility all the while. But the crown jewel might well come from newcomer Terekke, whose Damn submerges slow old-school house in clouds of narcotic ambience. Considering how quickly they went from underground underachievers to putting out a hot record every month, it's a safe bet L.I.E.S. is only going to get better.
Audio clip: Adobe Flash Player (version 9 or above) is required to play this audio clip. Download the latest version here. You also need to have JavaScript enabled in your browser.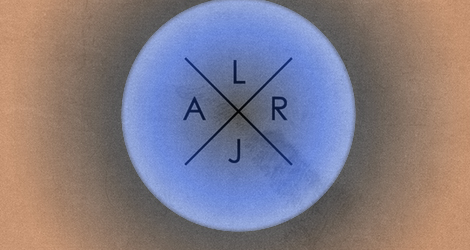 04. Live At Robert Johnson
The label arm of Frankfurt club Robert Johnson has had an exceptionally strong year, most notably branching out from its format as (predominantly) a label for mixes. Along with an incredible mix of offbeat new wave and disco by Ata, there's been a series of vital house 12″s from B.H.F.V, Lauer, The Citizen's Band, and Roman Flügel. Moreover, Massimiliano Pagliara's debut LP Focus For Infinity offered an exciting update on cosmic disco tropes, and the Tuff City Kids and B.H.F.V remixes on the follow-up EP are no slouches either. Finally, the label's vaunted mix series came to a close with Dixon's edition, which effortlessly shifts from blacked-out heroin gloom to euphoric sunrise anthems — seriously! It's a testament to the Live At Robert Johnson's wide-reaching taste as much as Dixon's considerable skills, and it finishes out the series with aplomb. Even though the mixes are finished, the label has a heavyweight group of producers old and new from which to draw in the future. They'd probably be happier if I didn't bring up Playhouse, but if Frankfurt is going to rise again, it'll probably have something to do with these guys.
Audio clip: Adobe Flash Player (version 9 or above) is required to play this audio clip. Download the latest version here. You also need to have JavaScript enabled in your browser.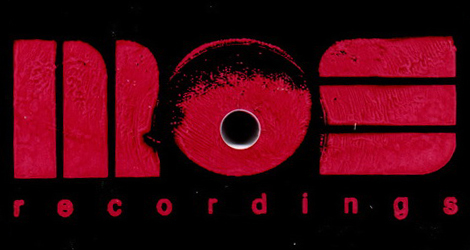 03. M>O>S Recordings
Aroy Dee's M>O>S Recordings has always been extremely consistent, but there's no denying the label had a major year in 2011. Beyond co-releasing Morphosis' debut album What Have We Learned with Delsin and Morphine, the label also delivered career highlights by D'Marc Cantu (Set Free) and Chicago Skyway (Lager, with Dcook). Aroy Dee got in on the action as well, releasing an acidic EP under his own name and another as a part of R-A-G. Finally, the label closed out the year with two beautifully spacey 12″s by The Poetic Painter M and Perseus Traxx. At its heart, M>O>S is a fairly classicist house label, and its output is sparse compared to some of its counterparts here. But each record is so idiosyncratic and carefully drawn-out, they truly end up reflecting the label as a whole — reverential, but raw, powerful and forward-thinking at the same time.
Audio clip: Adobe Flash Player (version 9 or above) is required to play this audio clip. Download the latest version here. You also need to have JavaScript enabled in your browser.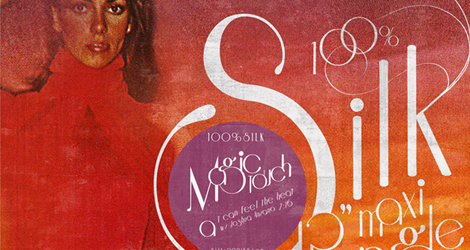 02. 100% Silk
Although there probably is some merit in discussing "insider" versus "outsider" dance music, it should really be secondary to the actual sonics. As she tells it, Amanda Brown's 100% Silk is a response to what the underground is producing. Apart from Ital's striking Ital's Theme, much of the label's early catalog was fairly irreverent, though not without some naive charm. While it may have sounded hesitant or in disarray at first, 100% Silk seriously turned it up for the second half of 2011. Ital continued his brilliant year with Only For Tonight, while Magic Touch, his bandmate in Mi Ami, debuted with a slick 12″ of loopy uptempo house. Jason Letkiewicz reprised both his Malvoeaux filter-house project and Innergaze, his druggy, not-quite-minimal-wave duo with Aurora Halal. Maria Minerva released yet another set of seductive bedroom pop (she seems to have an endless supply) and Pharaohs' debut 12″ is a faithful homage to the classic Balearic motif, slight cheese intact. Finally, if there was any doubt that 100% Silk could put out a chart-topping bomb, Octo Octa's flashy Let Me See You is the label's most party-ready record yet and completely of its time. If any one label captured the spirit of 2011's newly open-minded attitude toward dance music, it was this one.
Audio clip: Adobe Flash Player (version 9 or above) is required to play this audio clip. Download the latest version here. You also need to have JavaScript enabled in your browser.
01. Rush Hour Recordings
I'd wager Amsterdam's Rush Hour won this poll because of sheer breadth. The label has been so typically on point throughout the year it's frankly hard to know where to start. Recently, they did an admirable job repping their hometown with the Amsterdam Allstars compilation, and released Nebraska's lush Displacement full-length. Direct Current continued to channel the future, between BNJMN's two albums and smooth efforts by Braille, Policy, Lando Kal, and Cosmin TRG. Rush Hour introduced up-and-comer Maxi Mill with the frenetic To The Next, and put their name on 12″s by both halves of eccentric duo Hype Williams. Although technically a white label, MD's It Ain't What It Used To Be is essentially a Rush Hour release, and displays their penchant for dynamism in spades. Then there's Virgo Four's mesmerizing Resurrection compilation and a stellar remix EP featuring Caribou and Hunee. And Gene Hunt's Chicago Dance Tracks, loaded with early unreleased Chicago house gems. And Tevo Howard's ultra-refined Pandora's Box LP for Hour House Is Your Rush. And the 12″s by Freak Seven, Jon Dasilva, The Oliverwho Factory, The Carter Bros., Recloose, and Tom Trago's Iris LP… should I go on? For such a large and prolific label, they simply very rarely put out a bad record.
Audio clip: Adobe Flash Player (version 9 or above) is required to play this audio clip. Download the latest version here. You also need to have JavaScript enabled in your browser.