Photo by Gareth James
For our second year-end report, LWE correspondent Peder Clark showcases the top five reissues from 2009
When contributors to LWE were discussing end of year lists amongst ourselves, a colleague commented that "this past year has seemed so exciting to me, it's amazing how much of what's got me revved up has been compilations and reissues." I found myself agreeing with him — It might have been a pointed comment about the perceived weakness of much of this year's output, but it might just as easily be read as praise for the huge quantity of impressive reissues, represses and other re-presentations that have been released this year. For that reason, this list is far from exhaustive and merely offers a personal perspective on what has been a fantastic year for house and techno historians. I've excluded records that were reissued that I already own (Minimal Nation, Thomas Brinkmann's "Isch"), ones that were either wildly expensive or poorly presented (Carl Craig's 69 boxset The Legendary Adventures Of A Filter King, "The Foot Therapy" EP), compilations of previously issued stuff (Pépé Bradock, DJ Koze, Daniel Wang), those already covered in Chris Burkhalter's excellent 2Q Report, and, for the most part, straight represses (sorry Black Cock, KMS). Even then, there was still trimming to do, so with apologies to Norm Talley, Bernard Badie, Cheap and Deep, Mike Huckaby and a whole host of others, here's the final essential five.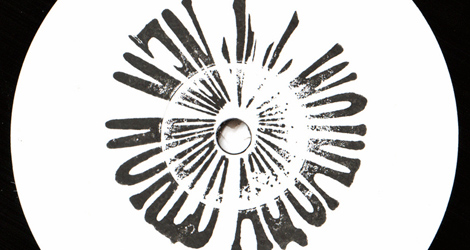 05. Newworldaquarium, "Trespassers" [NWAQ] (buy)
This is an obvious choice, but if you don't own this in one form or another, why the hell not? I did in fact already have a copy of this, but on a battered Carl Craig compilation, so Delsin's lush dark red vinyl reissue, with an added 154 (another Jochen Peteri alias) dub on the flip, was a welcome treat. Evidently Efdemin had a similar problem: "If I'd know this [was being reissued], I could have saved some bucks I spent on Discogs to replace my scratched and beloved copy of this timeless mover." Enough words have been spilt elsewhere, and more articulately, about Peteri's way with a Sergio Mendes sample and a 909, but if you still don't believe me that this is a "must have!" purchase, listen to a couple of people far more au fait with a pair of turntables and a mixer than me: "Best tune ever! Too good to have it again!" (Lawrence); "A timeless classic. Truly deeeeeep!" (Patrice Scott).
Audio clip: Adobe Flash Player (version 9 or above) is required to play this audio clip. Download the latest version here. You also need to have JavaScript enabled in your browser.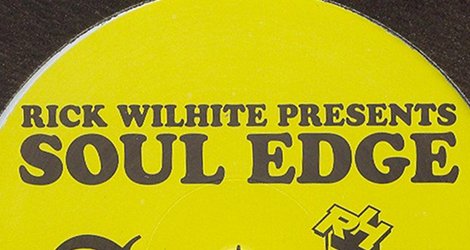 04. Rick Wilhite, Soul Edge [Rush Hour] (buy)
Rush Hour re-released two Rick Wilhite EPs this year, collecting material from music previously released on Moodymann's KDJ label, as well as a couple of unreleased remixes. "Soul Edge" is the pick of the pair, as it contains Theo Parrish's essential "Late Dub" of "Get On Up!!". The double exclamation points of the title are justified with Theo's trademark EQing, teasing the floor as the beat drops in and out, like a punchdrunk boxer bouncing off the ropes. The vocal urges the pugilist to stay on his feet, but by the end we're all out for the count. Deep house snobs might bitch about their collection depreciating in value thanks to these reissues, but those of us with less gray beards can be thankful for this godsend from the Godson.
Audio clip: Adobe Flash Player (version 9 or above) is required to play this audio clip. Download the latest version here. You also need to have JavaScript enabled in your browser.

03. Shake, Arise [Synchrophone] (buy)
This is less of a recommendation and more of a "coming soon" feature. French label Synchrophone's reissue of Anthony Shakir's "Arise" is solid enough, devoting a full side to its deep, percussive beauty, and adding a Trus'me remix on the flip, but really this is merely an hors d'œuvre for the main course. Which is of course the forthcoming (at time of writing) Frictionalism boxset from those good people at Rush Hour, a lavish reissue of most of Shake's groundbreaking work on his own Frictional imprint, and a few odds and ends from 7th City. This will include work from the legendary "Mood Music For The Moody," "…Waiting For Russell" (from which "Arise" is excerpted) and Songs For My Mother EPs, and should be top of every Detroit techno fan's Christmas list.
Audio clip: Adobe Flash Player (version 9 or above) is required to play this audio clip. Download the latest version here. You also need to have JavaScript enabled in your browser.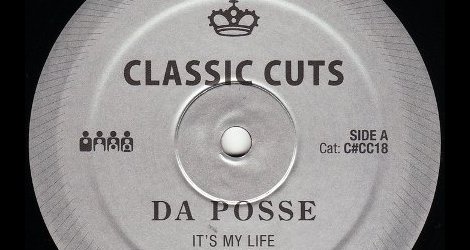 02. Da Posse, It's My Life [Clone Classic Cuts] (buy)
Lost amongst the numerous releases on the ever expanding stable of Clone sub-labels, this one seems to have passed people by. One of the saddest aspects of the projected Clone retirement plans was that their Clone Classic Cuts division would also cease to seek out the finest and forgotten joints for the record-buying public's pleasure. So it was a relief when this dropped in September on transparent red wax. Cowbell, a square bass line, and rising synths make "It's My Life" (Aluh Mix) truly deserving of the title classic, but the other two tracks, taken from separate releases on Future Records in 1988, are worthy of your attention also. "Strings" cocks a snook at Derrick May, bastardizing "Strings Of Life" into a rough basement jacker, while "The Groove" is just that, a relentless acid track made for a very late hour of the evening indeed. "It's My Life" makes most house records this year look very silly; all the more surprising when you consider one of Da Posse went on to form novelty 90s hip-house buffoons The Outhere Brothers.
Audio clip: Adobe Flash Player (version 9 or above) is required to play this audio clip. Download the latest version here. You also need to have JavaScript enabled in your browser.

01. Terrence Parker, Tribute to Ken Collier EP [Seventh Sign] (buy)
Saving the best until last, "Your Love" was a ubiquitous anthem for many this summer. Props to Glasgow label for this reissue of TP's somewhat obscure "Tribute to Ken Collier EP," which pays homage to the eponymous Detroit DJ by offering three tracks of disco-house goodness. "Love's Got Me High" and "Something Here" are excellent, choppy disco edits, sorta proto-Soundstream style, but the real winner here is "Your Love." Kicking off with a sashaying, strutting beat that is soon joined by a insistent vamp and triumphant strings, the cherry on the icing on the cake is that bass line, and when the diva vocal comes in — well, that's just a sign that it's time to throw your drink down and get on the floor. One of the best house records of that year (1996), this year, or any other year.
Audio clip: Adobe Flash Player (version 9 or above) is required to play this audio clip. Download the latest version here. You also need to have JavaScript enabled in your browser.