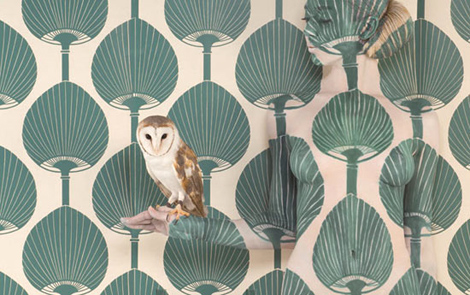 Artwork by Emma Hack
To start off our year end coverage, LWE correspondent Chris Burkhalter breaks down the top five labels of 2009
Dance music enthusiasts are almost certainly the most label-conscious people in the record-buying world. How else can you explain the bickering over new Perlon signings, the ubiquity of the compound adjective "buy-on-sight," or the hastily depleted stocks of anonymously-produced 12″s? We follow our favorite DJs and producers, naturally, but a record publishing operation with vision and taste is very often the best guide to the sounds we thirst for. 2009's cream of the crop — labels like Running Back, Uzuri, Prologue, Dial, Sound Signature, Blueprint, Apple Pips, and Time To Express — did more than narrow the field of available records, but sharpened our expectations of what new music should achieve. And the mushrooming of secretive private presses (many of them fostered by Hard Wax's distribution) yielded results that were just as rewarding. But from where I'm standing, these five labels loomed largest.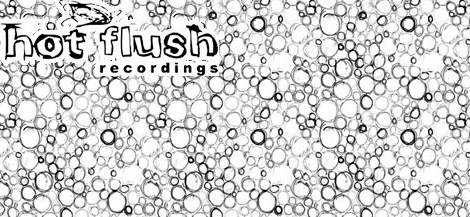 In some circles, Joy Orbison's "Hyph Mngo" might be reason enough to include Scuba's imprint among the ranks of the year's most important, influential, and exciting labels, but there was a lot more going on at Hotflush than just one huge track. Between the mid-tempo melancholy of Mount Kimbie's "Maybes" EP and Untold's trio of bubbling rhythm tracks, Hotflush pursued curious new paths for bass music's future. Meanwhile, records from Sigha and Pangaea showed that, with a little personality, the label's more tried-and-true sonic templates still bang plenty hard. And Scuba himself turned out three discs worth of material, continuing his steady creep toward techno, and delivering one of his finest tracks to date in "Symbiosis." Hotflush's quality control team is certainly due for a raise, as their 2009 strike rate was virtually unrivaled.
Audio clip: Adobe Flash Player (version 9 or above) is required to play this audio clip. Download the latest version here. You also need to have JavaScript enabled in your browser.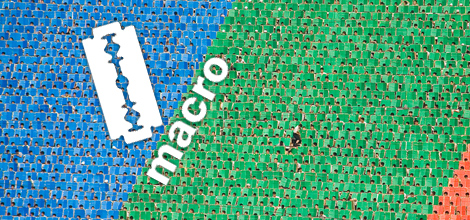 Was any label as enigmatic as Macro this year? Unpredictable and often challenging, the label's 2009 run sometimes seemed to provoke its audience, but it was all essential listening – whether the goal was meeting the latest challenge or verifying fierce objections. The elusive Stravinsky edit left even ardent supporters scratching their heads, but it was Goldmann's grandiose/kitschy remix of Santiago Salazar's "Arcade" that was most contentious. Macro still trades in proper dance music, of course, but on its own terms. Raudive wove stately jazz abstraction into his twisting techno single for the label, while the promotional blurb for Peter Kruder's tense 12″ name-checked Tchaikovsky. And the original version of Santiago Salazar's "Arcade"? Electrifying techno quicksilver, and a proper classic. The label's most notable releases, though, involved a trove of previously unheard punk/new wave/proto-techno that Patrick Cowley recorded with singer Jorge Socarras in the Seventies. An expansive archival project that seized the label's full resources for the second half of the year, it felt more like a gift to dance music than a market product.
Audio clip: Adobe Flash Player (version 9 or above) is required to play this audio clip. Download the latest version here. You also need to have JavaScript enabled in your browser.

Four months after announcing the end of publishing activities, Clone found a whole mess of music they wanted us to hear — and too much for just one label. So Clone switched the lights back on and splintered into half a dozen niche sublabels. Combined, they turned Clone's "going out of business" year into one of its most prodigious. In general, the new imprints are founded on retro tastes, with Clone Jack For Daze and Clone Loft Supreme styled after vintage Chicago and New York house sounds, respectively, Clone Basement Series taking on classically-minded techno, and so on. The artists showcased came from all over, and had their own creative itineraries, but the records generally presented minor updates on beloved house and techno sounds. The least of these were skillfully-executed, stylish homages, and the best were astounding. For myself, the highlights were A Made Up Sound's fresh reconfigurations of house, Reggie Dokes' "Chicago Pimp," and the Mike Dehnert records (including the deliciously garish Levon Vincent remix). Your own year-end list might not include those tracks, but it'd be hard to believe that it escaped Clone's tentacles entirely.
Audio clip: Adobe Flash Player (version 9 or above) is required to play this audio clip. Download the latest version here. You also need to have JavaScript enabled in your browser.

2009 began gloriously for Hyperdub with Joker's "Digidesign" and Kode9's own "Black Sun," and the label hasn't let up since. The beefy 5 Years compilation officially celebrated the label's five-year anniversary, but its eclectic disc of new material doubled as the announcement of Hyperdub's transition from a hungry young label to a confident musical institution whose reach now extends well beyond the garage continuum. Artists well-known to Hyperdub fans — Zomby, Darkstar, Samiyam, Ikonika, and yes, Burial — turned in potent new material, but it was the first-timers to the label that really got people talking. The aforementioned Joker track stands proud beside the label's finest releases to date, and was backed by that slinky, R&B-steeped track from 2000F & J Kamata. Mark Pritchard's drunk 8-bit "Wind It Up" was utterly unavoidable. And then there's Hyperdub's newest star, Cooly G. Add to this a full album from King Midas Sound, and visits from Martyn, Mala, and Flying Lotus, and we wouldn't blame you if you were still playing catch-up in January.
Audio clip: Adobe Flash Player (version 9 or above) is required to play this audio clip. Download the latest version here. You also need to have JavaScript enabled in your browser.

This Hamburg label's handful of records (totaling just fourteen tracks) traded in light melodies, gradual builds, and mild flavors, capitalizing on the allure of warm glow over searing heat. There was always a thumping functionality for the dance floor, but a subtle one easily concealed by the elegance of the often melancholy compositions. The And Suddenly It's Morning compilation appropriately arrived in autumn, and went a long way toward characterizing the label's sweater-and-scarf aesthetic, but the highlights of the year were the two EPs that preceded it. STL brokered with Smallville for one of the finest entries in his exhaustive catalog, a record of bright, layered melodies and brooding dub atmospherics. And the label's only remix for the year, Jus-Ed's scrub of Steinhoff & Hammouda's "You Are," positively smoldered. As we got to know these records, Smallville emerged from under the long shadow of the kindrid spirits at the neighboring Dial, and grew to be a cherished favorite of DJs, critics, and fans alike. And, just like Dial, Smallville's wares worked at least as well on headphones as in the club, so that if Smallville wasn't responsible for an indelible moment toward the close of your best night out this year, there's a good chance they soundtracked a memorable walk home.
Audio clip: Adobe Flash Player (version 9 or above) is required to play this audio clip. Download the latest version here. You also need to have JavaScript enabled in your browser.