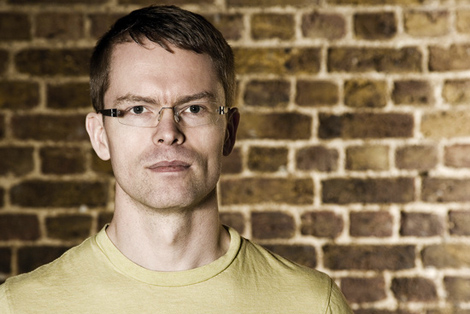 Tony Childs, best known as Surgeon, has been at the forefront of techno for over two decades. Instrumental (alongside Regis and Female) in bringing the caustic and disturbing mid-90s Birmingham sound to mass attention, his productions are intricately shaped, hypnotic and driving. Last year saw the release of Breaking the Frame, his most fully realized LP thus far. Industrial has long been an inspiration to Tony; his collaborative project with Regis, British Murder Boys illustrated the influence in violently visceral tones. LWE spoke to him about the part industrial has played in his artistic trajectory.
Where does your interest in industrial music stem from?
Tony Child: In the mid-80s I became interested in musique concrète and created some playful experiments using borrowed open reel and 4-track tape recorders. Some of these recordings went on to be released under Anthony Child as Boys, School Showers & Swimming Pools on a Downwards 7″. A friend at school knew Justin from Cold Spring Records and played him a tape of my early experiments. He commented that it "sounded like Coil," so I went out and bought their current LP, Horse Rotorvator, and was immediately enamored with their sound and style. The idea of William Burroughs and Brion Gysin's cut-up technique was a big influence for me then.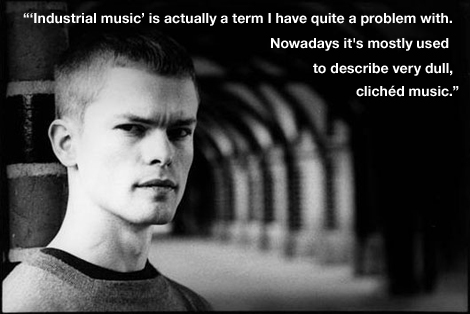 "Industrial music" is actually a term that I have quite a problem with. So much bad music has been described as "industrial." Nowadays it's mostly used to describe very dull, clichéd music.
How would you say industrial has informed your music over the years?
When I first discovered Coil and then other related groups mentioned in "England's Hidden Reverse," it was as if a whole new previously hidden musical subculture opened itself to me. I immediately knew that I was at home there.
There is a lot of light and shade within industrial; I'm thinking of Coil or Cabaret Voltaire next to Whitehouse, for example, or the various extremes of Throbbing Gristle running from abrasive noise to disco. I feel there is a similar spectrum within your music. Is this fair?
Yes, the surface style can easily be distracting to what is going on a few levels deeper, although there's always something subversive going on underneath.
How about the aesthetics of industrial? Taboo themes, neuro linguistic programming, sexual aspects. Is this something that interests you? I can see parallels with the British Murder Boys project, particularly.
I've always been fascinated by the idea of what lies beneath the surface and that goes for sub-cultures as well as music and art. Certainly it can be fun to explore these themes, though it's all too easy to get stuck and distracted by some of these things. Ultimately I don't feel that they bring you to a useful place.
If you could pick 3 pivotal industrial tracks that mean a lot to you, what might they be and why?
Coil, Horse Rotorvator: As mentioned previously, this was my first encounter with this music.
Suicide, Suicide: Perhaps not "industrial"? Who cares? This is amazing and so influential.
Whitehouse, Neronia: I feel this so deep in my soul. Makes me want to go out and do very bad things.
How important are your surroundings to your music? What was Birmingham like in the early 90s when you put out the first Surgeon tracks? Does the city still inform your work?
Yes, for sure my life situation in Birmingham in the early 90s was one of the main influences on my music at that time. "Muggerscum Out" was sprayed on the wall at the bottom of my road. I also remember a time when many of the people who lived in that area stood on the street corners at night to chase away the kerb-crawlers and actually reclaim the neighborhood from the pimps and prostitutes. I don't live in Birmingham anymore and music has become much more of an internal process, much less effected by my surroundings.
Whitehouse sometimes talked about reaching a lucid dream state during performance. I know you have also spoken about the importance of complete focus — purity of intent — in relation to art. Is this something you can elaborate on?
I believe that the most powerful artifacts require a maximum purity of intent. It's not thinking, "Will this make people like me?" "Will this make me more money?" "Will this get me laid?" There's a level of one-pointed focus that can go so, so deep. That's where the magic really happens.
How far do you see techno as continuing a boundary-pushing musical lineage? Do you even see yourself as a "techno" artist?
Techno in itself doesn't do any boundary pushing. For me techno has always been a vessel or carrier wave to transmit other ideas. "Techno" is another word like "industrial" that I don't really identify with. At its most specific, I think of what I do as electronic music.