Download: Live PA from The Mole (32:58)
Audio clip: Adobe Flash Player (version 9 or above) is required to play this audio clip. Download the latest version here. You also need to have JavaScript enabled in your browser.
If you've wondered what it might sound like for The Mole to lasso an audience with his fantastic elastic loops, feast your ears on this 33 minute live set from Colin de la Plante. Details on his gig at Fabric, Sept. 6th, after the jump.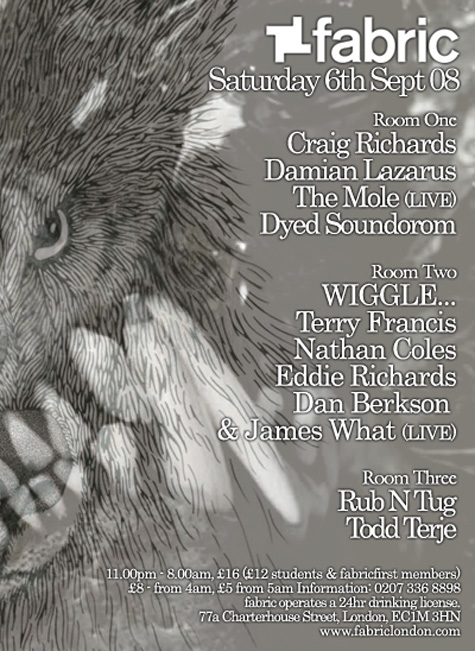 Todd Terje, Dan Berkson & James What, Terry Francis, Run N Tug, Craig Richards in addition to the Mole. Nuff said.