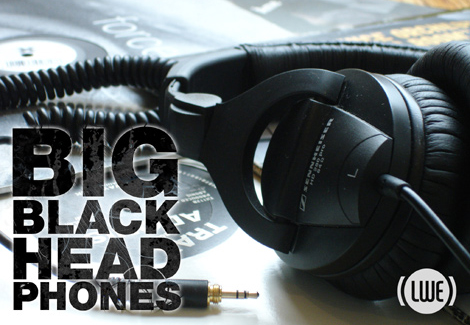 He may be a media-savvy new technology evangelist these days, but back in the mid 90's Richie Hawtin was the kind of sketchily dark character you would think twice about leaving your kids with. The Canadian producer was known during that period for the gloriously haunting ambient techno of FUSE — which occasionally and unforgettably on "Substance Abuse" veered into the kind of deranged acid that this installment of BBH focuses on — and the complex poly-rhythms and LSD-referencing menace of his Plastikman project. Yet despite the rumors of acid tabs embossed onto copies of his debut Plastikman album, Sheet One, there was a far more belligerent side to his character: Circuit Breaker. This double pack, released in 1996, charts the laying to rest of the Probe Records sub-label, an outlet that had allowed Hawtin to explore this grungier, edgier identity.
In keeping with everything the producer has released, however, there was an angle, a concept or narrative he wanted to communicate. In this instance, the funereal black sleeve featuring a small gray sketch of what could be the outline of an engine with the dates "1991-1996″ inscribed underneath, looks more like a cyborg's headstone than a techno record. The sleeve notes on the other side serve to reinforce this message with the following mini-obituary to Probe: "Passed away at 11:30am on Friday January 5th, 1996 at Knickerbockers Deli in London Market, London, Ontario, Canada, in its 4th year. Beloved son of Plus 8 Records, and brother of Definitive Recordings. Probe started in its early years as the Plus 8 promo division, but soon became a label in it's own right. Probe is survived by all past artists and is remembered by Circuit Breaker in this special double pack."
Of course, the second the needle hit the record on A-side "Teacher" — though confusingly, that side plays from the inside out — it becomes clear it's full of unbridled energy. Bursting into life with an evil acid line, which coincides with an increase in volume, this mixture of bass grunge and robotic, marching drums sounds like it was recorded live, in one take. A similar approach applies on "Creator," where Hawtin's distorted beats provide the basis for a jarring, searing 303 sequence and a freakish vocal sample that simply states over and over again, "I hate my creator." "Friend" sounds less abrasive at the outset, even though it begins with a predatory bass that screams Suburban Knight, but is soon subsumed by wave upon wave of swirling chords and viciously unhinged yet propulsive hats, which the arrangement to a busy climax.
Of course, a cynic could argue these tracks are merely clumsy outbursts by a young producer, rudimentary attempts to emulate the best music from Chicago and Detroit, or that more importantly, the passage of time has been unkind to this release. These arguments lose traction when the first few bars of either "School" or "Bell" kick in. In the latter case, the clue for their inspiration is in the title — whether intended or not. These are stripped back, wired analogue tracks that jack to a backdrop of distorted drums and tone shifting bleeps. Nowadays, it would be almost impossible to defend the relevance of the output on Hawtin's Minus, but "School" in particular has a contemporary relevance, sounding like it birthed the second Horizontal Ground release. So ask yourself this: was this final Probe record the end or simply the beginning of something else?