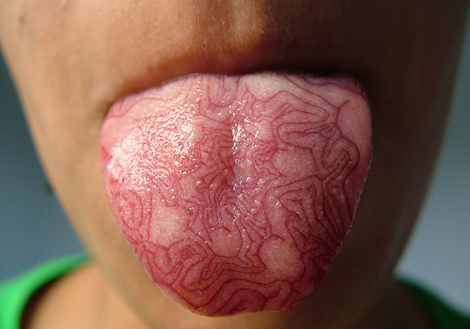 [Vakant]
When evaluating music it's not uncommon for music critics such as myself to overemphasize innovative sounds and structures and overlook the artists who work well inside the dimensions of established forms. Novel thrills get rarer with each year of new releases, with each new software edition, so by setting the bar inordinately high we discount some still worthy releases that are a bit more familiar, especially within dance music. Yet you would be hard pressed to find a full dance floor that expects aural alchemy from its DJs, or a DJ who resists all but the most revelatory records — it's just not how things work away from our computers. Rhapsodies, a late 2009 release from Argentinian producer Nico Purman was my latest reminder of where my head should be at. Although he's best known for his tenebrous tech-house on Modelisme, Curle Recordings and Vakant, this record finds Purman unexpectedly tossing his hat into deep and ethnic house rings. His outsider's perspective lends a lot to these well worn paths, making this one of his most enjoyable EPs.
[zero a="Nico Purman" r="Rhapsodies" t="Chamomile"]
It's easy to be skeptical about an artist belatedly hopping onto trendy bandwagons, but when they do it well it's just as easy to let the apprehension melt away, especially on the dance floor. Rhapsodies' three tracks need the benefit of the doubt to establish their worth, as each begins with reliable tropes: dribbling hand drums ("Why What"), warbling looped samples ("Funk Forest"), and high/low synth stabs ("Chamomile"). "Why What" sets itself apart the soonest as Purman refashions vocals that wonder "What what what?" as shimmering progressions that never seem to stop shifting, a clever twist on the anonymous organ chords prolific in modern house. When he frees the vocodered mouthpiece to deadpan like Kraftwerk and usher in jazzy piano vamps astride splashy, swinging kit work, "Why What" is redolent of Cobblestone Jazz but achieved through his own methods and far more dance floor friendly. It's the chunky hand drumming and doe-eyed chord which set off "Funk Forest"'s potential, casting the chirping loop in its belly as the irritant driving toward a clutch of smile-cracking synth patterns. What starts as peer to Matthew Styles finishes in much happier and, indeed, funkier territory. If I heard the beginning of "Chamomile" in a set I would guess it to be an Agnès remix, bending and leaning between two chord stabs, but Purman pursues a slightly sinister and entirely assertive tone, quite literally informing dancers, "Now you just have to feel it." Urgent like a date who just let you know what you're in for by grabbing your junk, "Chamomile" is probably my favorite of the bunch. Rhapsodies is conspicuous for how well it anticipates contemporary tastes while contorting in its own ear-catching shape, doing everything it can to score a spot in DJs' bags. I'll be anxious to hear if Nico Purman's next records can capture this spark again.
[zero a="Nico Purman" r="Rhapsodies" l="Vakant"]