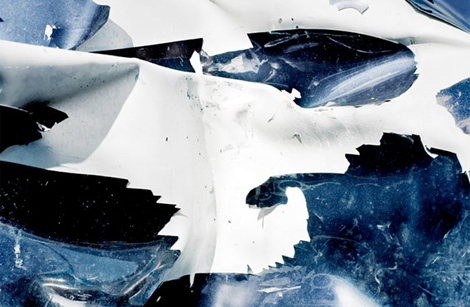 Artwork by Nicolai Howalt
In many ways, Guido's debut full-length Anidea is a natural progression for the town in which it was created. Bristol has always given rise to the more soulful side of England's "hardcore continuum," with the triad of Massive Attack, Portishead, and Tricky representing a unique interpretation of hip-hop, with soul and reggae comprising major influences. This particular element was also prominent in the drum n' bass of Roni Size and DJ Krust. Rising from this history as well as turn of the century grime music, there is a new brace of Bristol stars. Alongside Gemmy and Joker, Guido has helped put Bristol on the map again. Combining the sounds of grime, dubstep, and the 8bit video game soundtracks of their youth, the new sound is bright, sinuous and sharp. At the same time, the colorful and thick beats on Anidea are tempered with a melodic grace born from his background as a classically trained pianist.
Audio clip: Adobe Flash Player (version 9 or above) is required to play this audio clip. Download the latest version here. You also need to have JavaScript enabled in your browser.
With its sparse syncopation and gentle guitar plucks, the title track is characteristic of Guido's brand of club music where the compositional quality is just as important as the bass weight. Guido favors a looping synth orchestration and clapping drums as the bed for his lithe keys "Cat in the Window." "Take Me Higher" is far more subdued, using piano as it's primary melodic and rhythmic instrument. Nestled in the middle of the album is the epic "Mad Sax," which takes it's name from an incessant saxophone loop that, to my ears, seems to make dogs howl. It's a big tune, with a galloping beat and deep low-end. The intermittent off-key sound of a dog baying scars it slightly but overall it's a strong and triumphant sounding summation of Guido's masterful programming. A track from his debut release, "Beautiful Complication," appears again here, again highlighting the importance of song-writing to Guido's music. This time R&B is the focus, with Aarya's urgent vocal of obsessive love making its way though the rolling bass and stuttering beat. Towards the latter half of Anidea, Guido refits his classic "Way U Make Me Feel" with an extravagant vocal by Pinch collaborator Yolanda. Previously a stark late-night thumper, the combination of Guido's beloved horns and arpeggiated bass with a soaring diva vocal propels the new version into a summer sing-a-long tune.
Audio clip: Adobe Flash Player (version 9 or above) is required to play this audio clip. Download the latest version here. You also need to have JavaScript enabled in your browser.
Yet Guido also leaves room between these dips into more soulful territory for tracks like "Orchestral Lab" and "Woke Up Early" that fit into the "purple" sound of cohorts Joker and Gemmy. Beefy and high-pitched synths wind themselves through faux-strings and grime-inflected drum patterns. "You Do It Right" features a dirty bass line, complex percussion and cut-up, heavily processed vocal samples. The squelchy synth of "Tango" provides a humorous and lackadaisical central line to this swaying and bass heavy dance interpretation. Whether it's these futuristic dance tracks, melodic epics, or R&B pop, the bobbing grooves and soulful sound of Bristol reigns over Anidea and proves Guido to be a true student of his city's musical heritage.